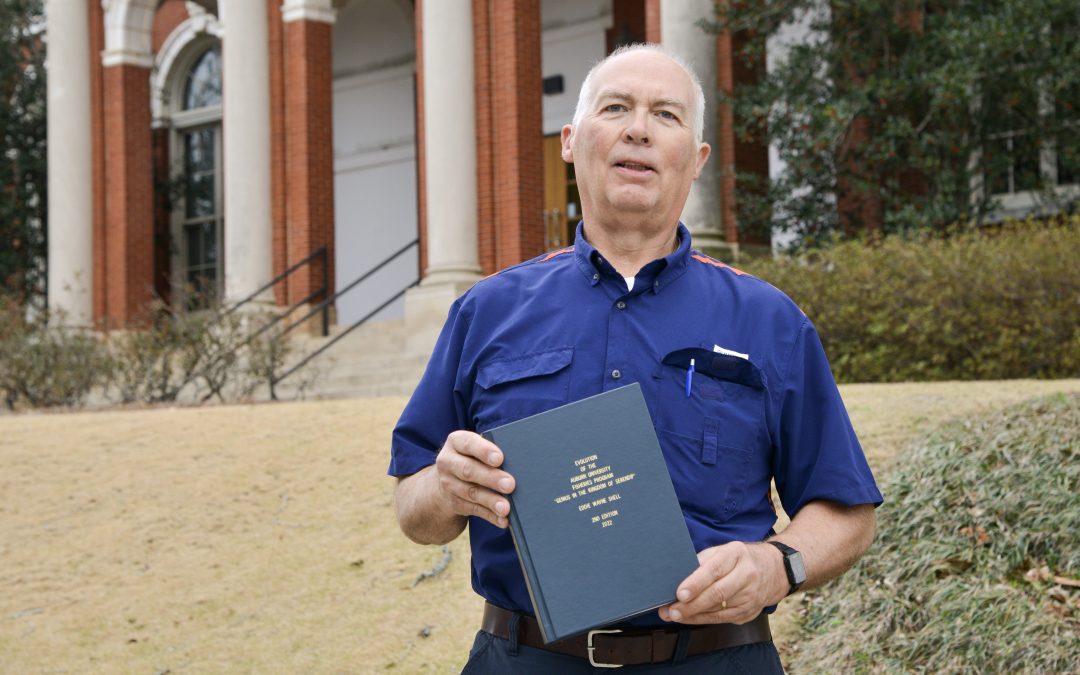 By Brian Wesley and Kristen Bowman Gregory N. Whitis, Auburn alumnus...
Auburn University researchers are leading a $2 million Department of Energy grant that aims to produce hydrogen from blended feedstock such as legacy waste coal, forest residues and municipal solid waste. "The benefits of converting waste coal, biomass and food waste...
By Amy Weaver The garden on the rooftop of the Tony and Libba Rane Culinary Science Center does more than provide food and adornments for guests of its signature restaurant, 1856 – Culinary Residence, The Laurel Hotel & Spa and Ariccia Cucina Italiana. In fact,...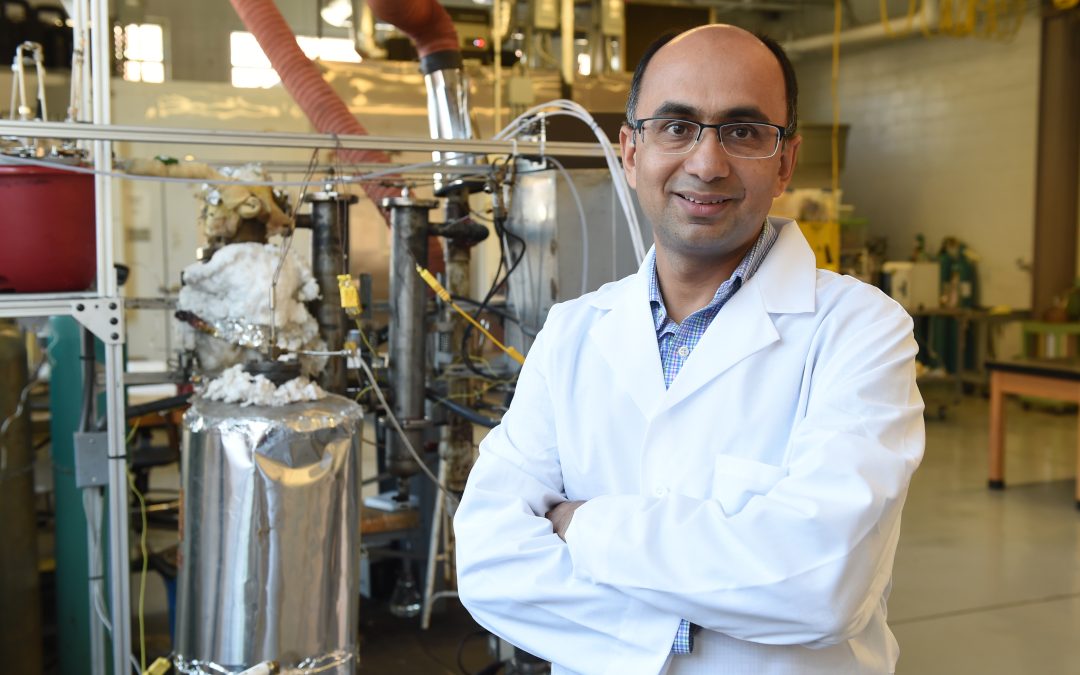 Auburn University researchers are leading a $2 million Department of Energy grant that aims to produce hydrogen from blended feedstock such as legacy waste coal, forest...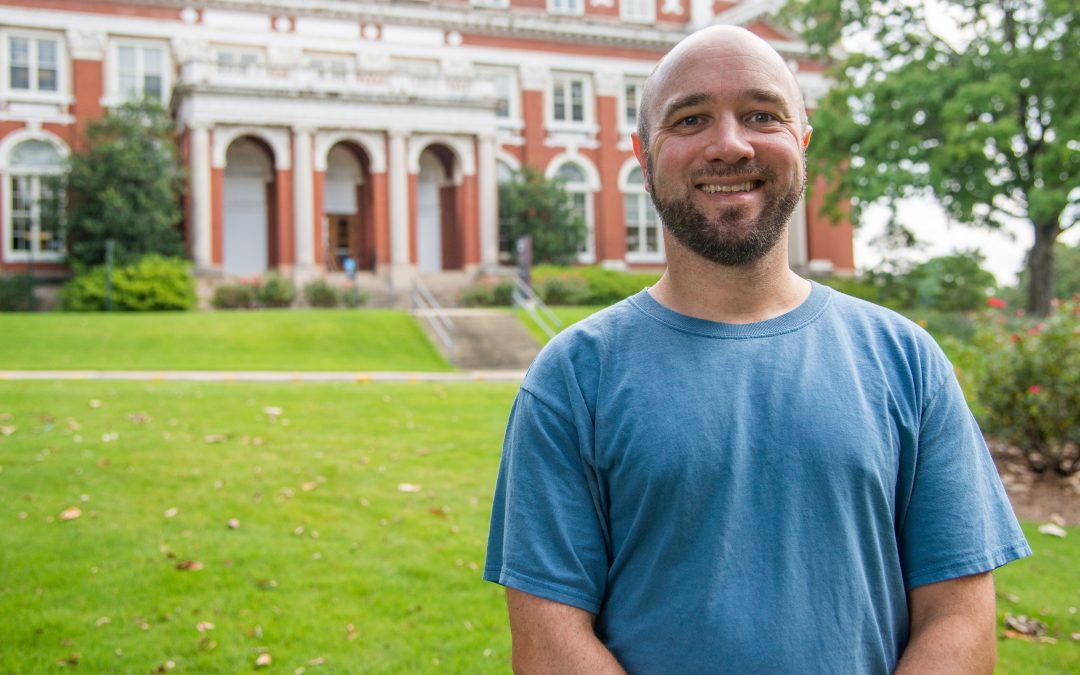 With the obesity rate sitting at 36 percent and climbing, researchers are investigating factors contributing to the notoriously poor diet quality in the United States. One possibility might be a common parasite that causes impulsive decisions and changes risk...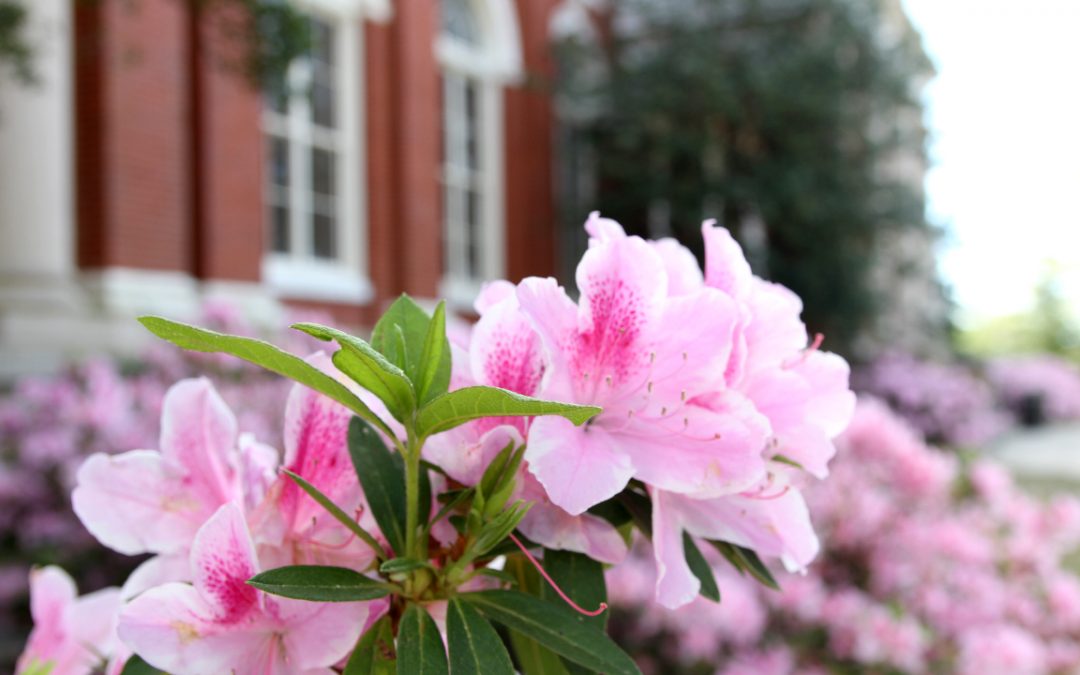 The Transformation Garden in the College of Agriculture at Auburn University recently received a truly transformative donation. Bonnie Plants Foundation announced a multiyear donation to establish a new two-acre Children's Garden and Pollinator Garden within Auburn's...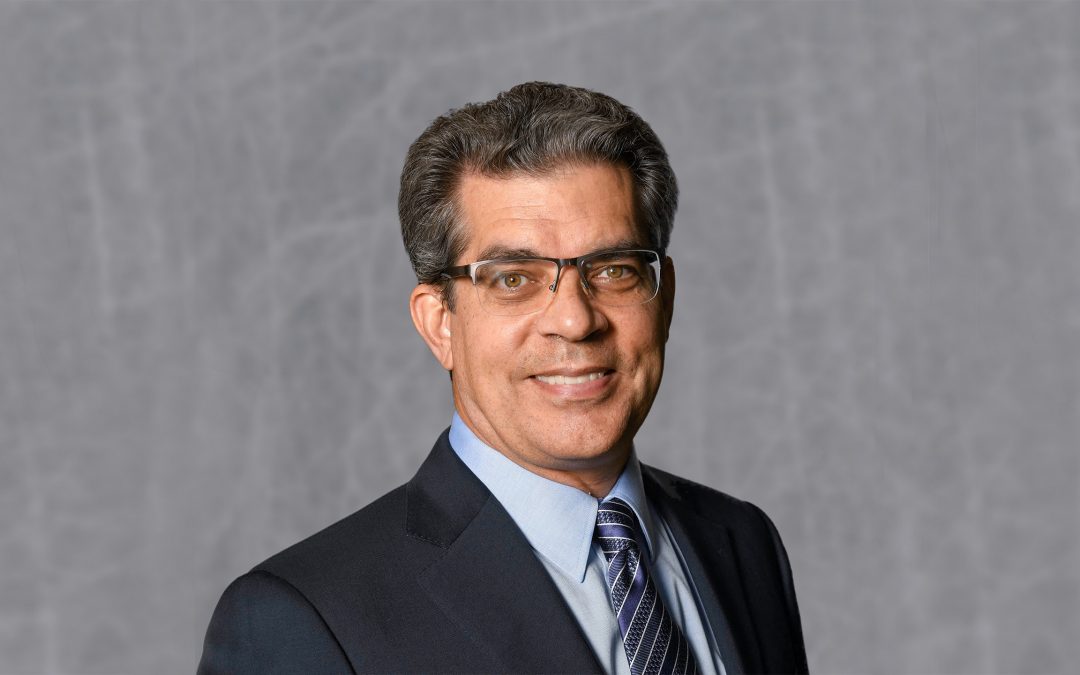 Auburn University's Desmond Layne, head of the Department of Horticulture, has been honored by the Association of Public and Land-grant Universities, or APLU, for leading Auburn's Transformation Garden project and his completion of the APLU's Food Systems Leadership...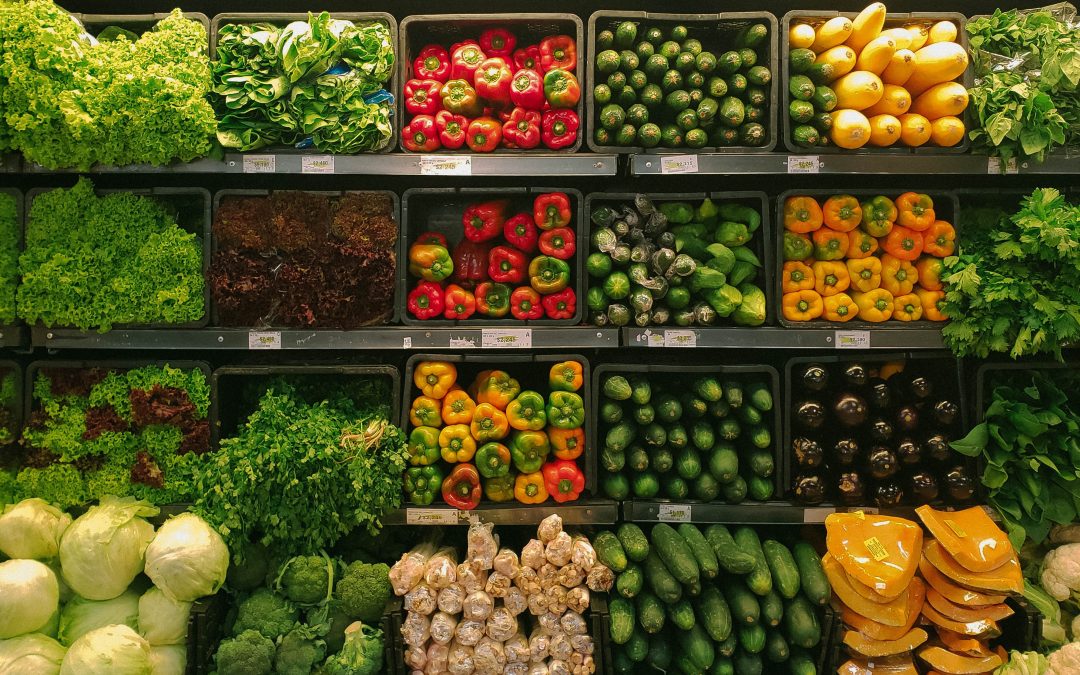 An Auburn University research project attempts to determine which approach best improves access to healthy food choices for food assistance recipients in the United States — more government benefits or more grocery stores. The study — authored by Joel Cuffey,...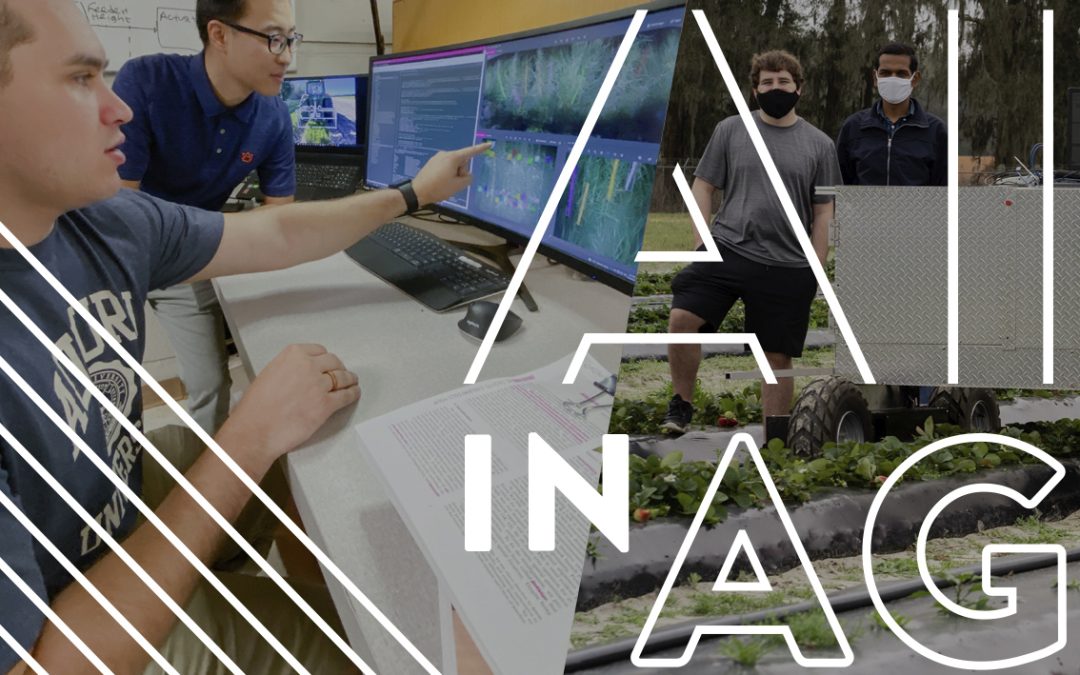 Artificial intelligence (AI) support systems, automation and robotics have the potential to transform agriculture. A group of Southeastern universities is coordinating a conference to address this potential at Auburn University in the spring. Titled "Envisioning 2050...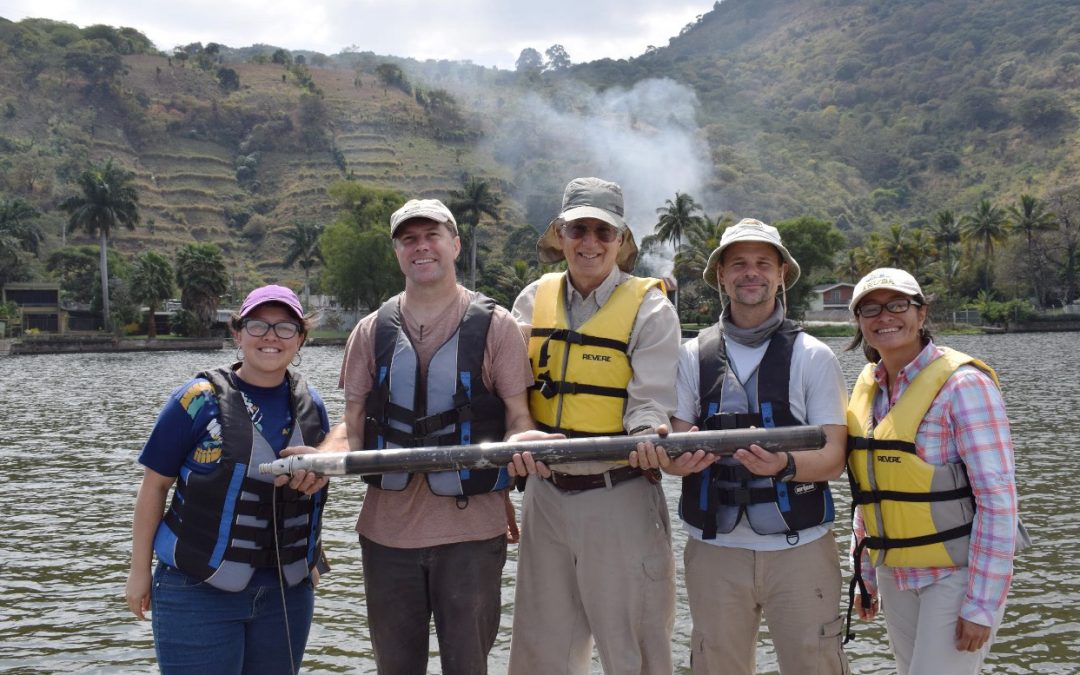 The negative impact humans can have on their own environment is constantly on full display, with climate change, land alterations and harmful algal blooms impacting people's lives daily. But this isn't an entirely new phenomenon, according to a recent study published...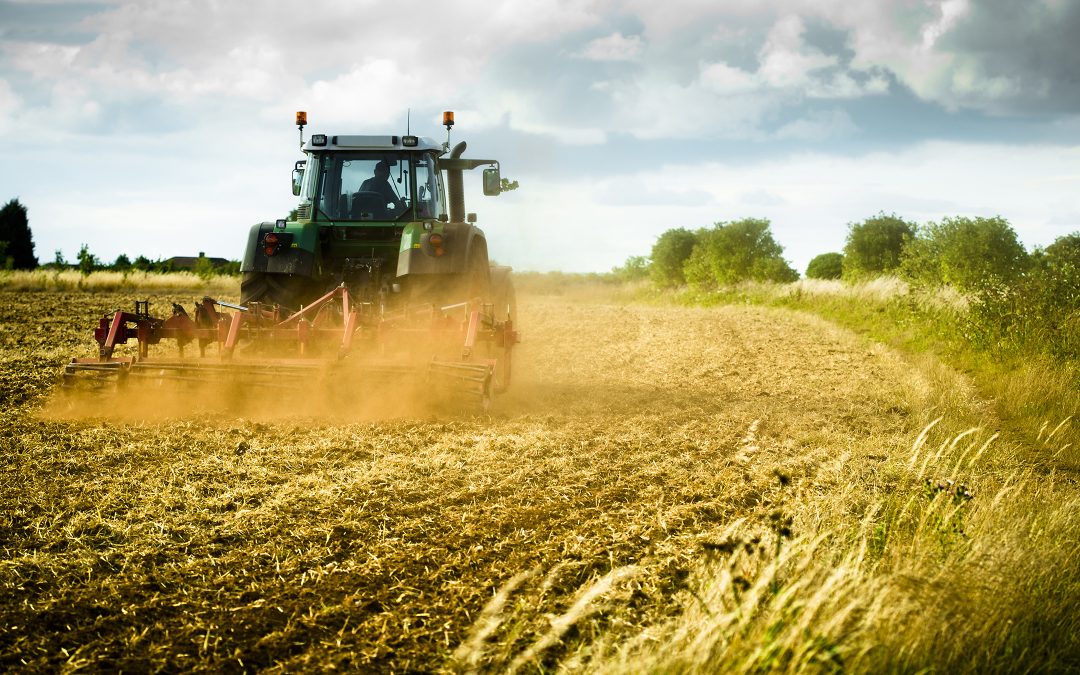 Auburn's Production Agriculture Research (PAR) grant program personifies the university's land-grant research mission by communicating directly with Alabama's farmers and addressing their most immediate needs. "The PAR grants program, more than any other, sets its...
Two excellent students from Auburn University's College of Agriculture have been selected as recipients of the college's Dean's Award and Student Marshal. The final selection was made by the scholarship committee. Below we also honor our Fall 2021 Graduates. DEAN'S...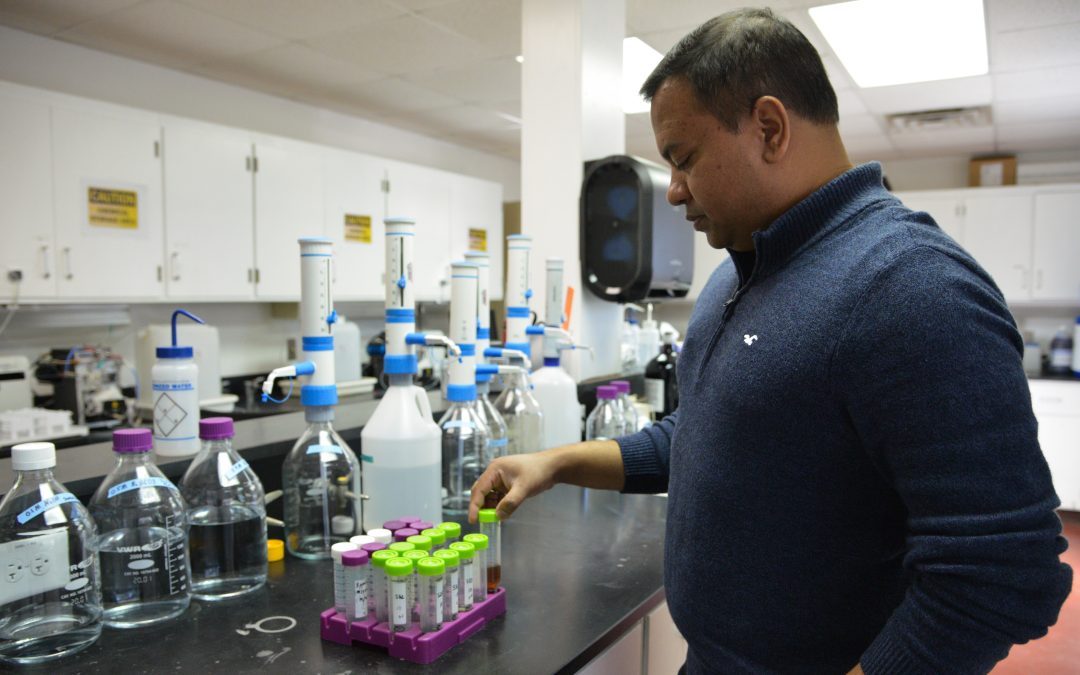 In the quest to find a solution to one problem, agricultural research oftentimes finds answers to others along the way. Such is the case with researchers from Auburn University's College of Agriculture, where scientists are working to ensure that waste or litter from...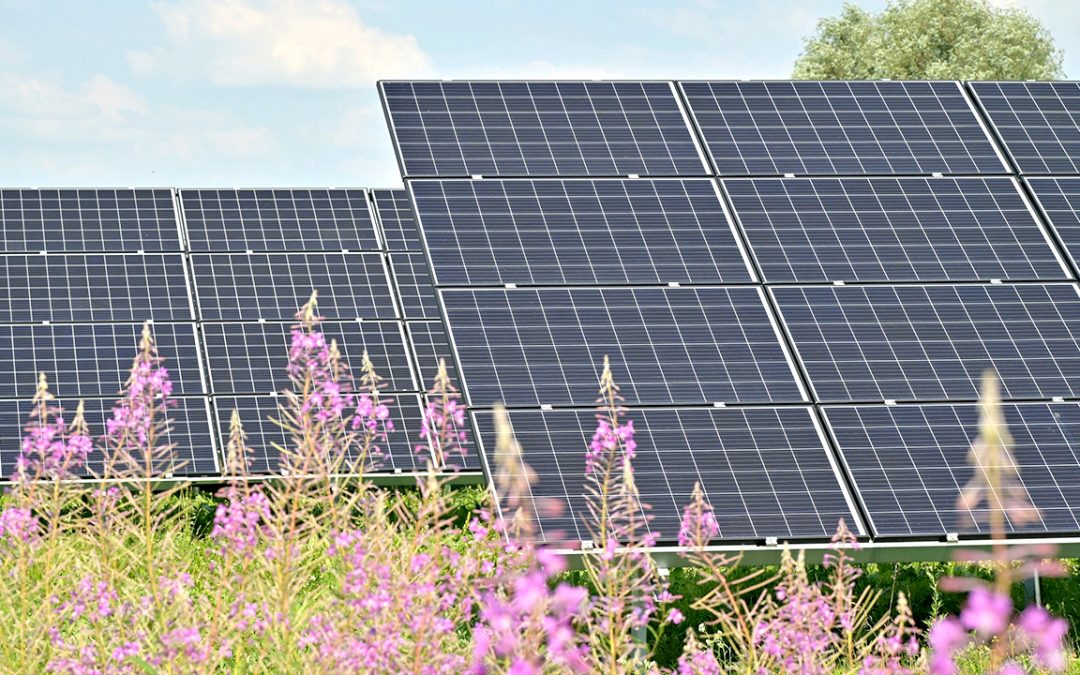 Auburn University researchers in the College of Agriculture's Agricultural Economics and Rural Sociology Department are participating in a new USDA project to optimize design for "agrivoltaic" systems — fields with both crops and solar panels — that will maintain crop...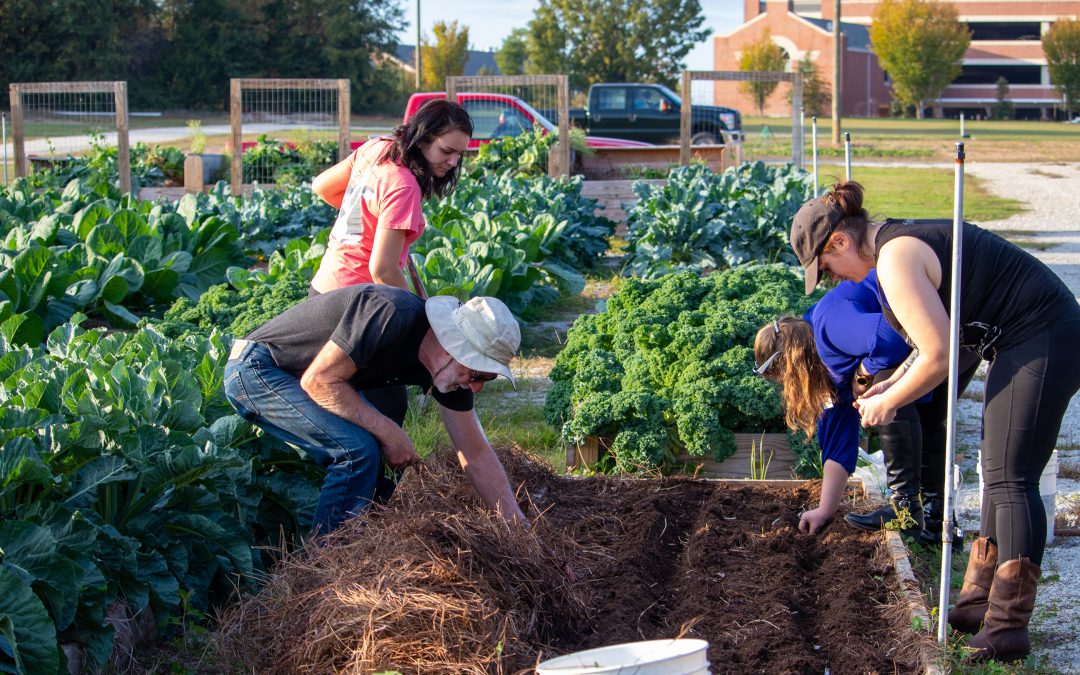 At its September meeting, the Auburn University Board of Trustees agreed to designate 16 acres of campus space for the creation of the College of Agriculture's Transformation Garden. The garden, which will be located between Lem Morrison Drive and Woodfield Drive,...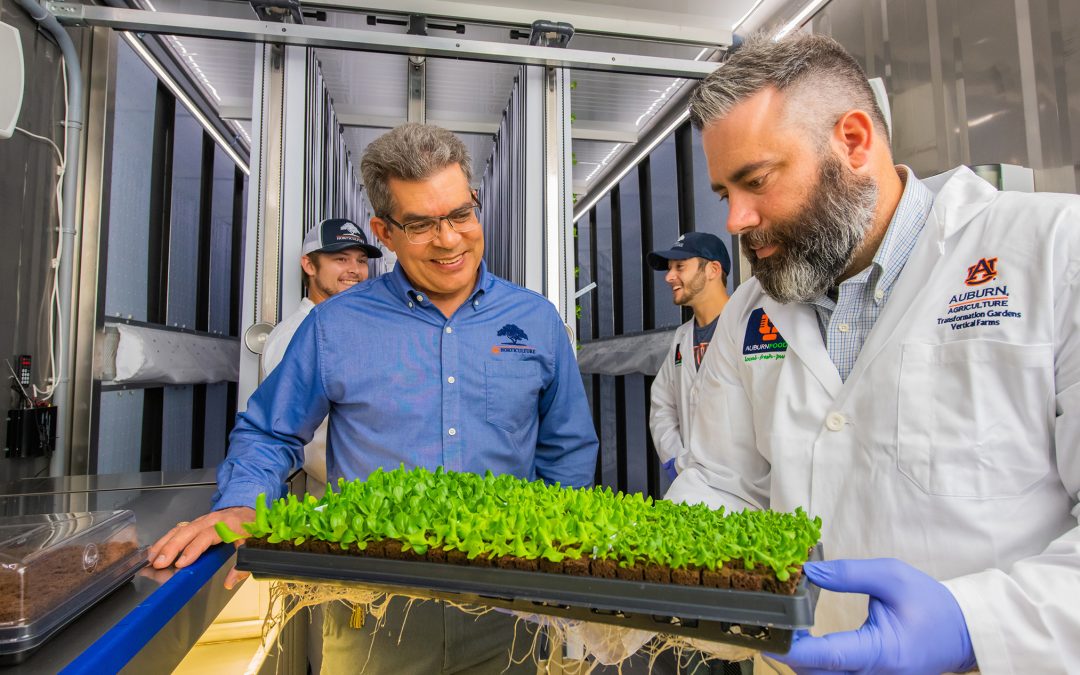 Students in the College of Agriculture at Auburn University who are interested in learning more about the innovative work happening in the college's new vertical farms at the Transformation Garden can do so at the Our Work Seminar this month.  Six times a year, the...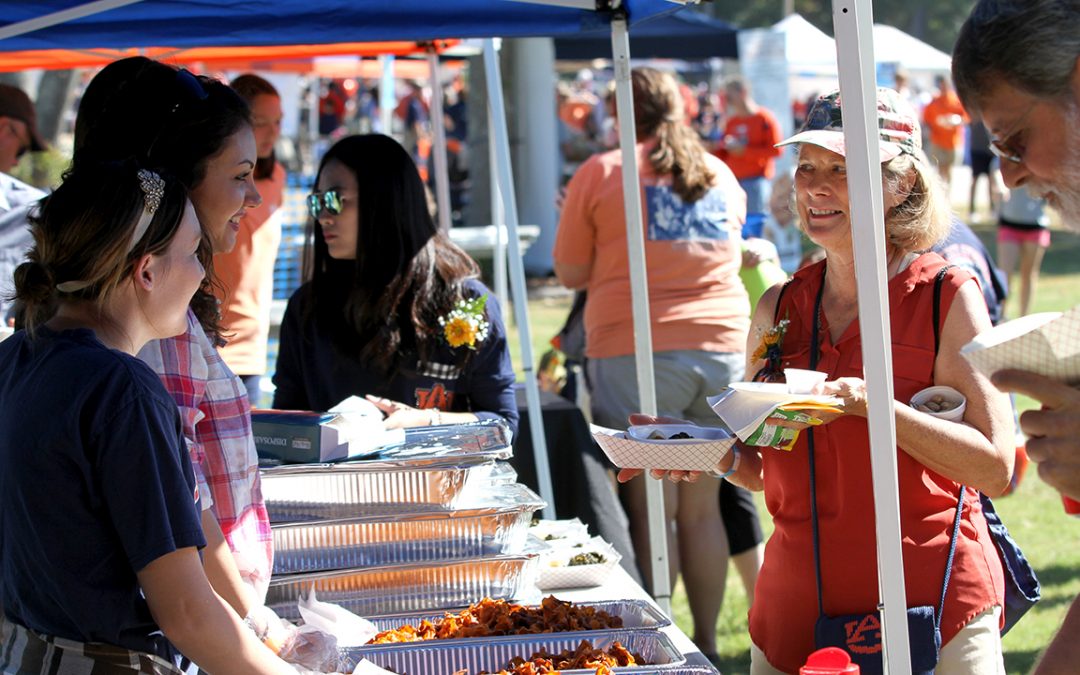 The annual Ag Roundup, hosted by the Auburn Agricultural Alumni Club and the College of Agriculture at Auburn University, will return to campus on Saturday, Sept. 25, offering a special opportunity for agriculture alumni and friends to gather for a day of hospitality....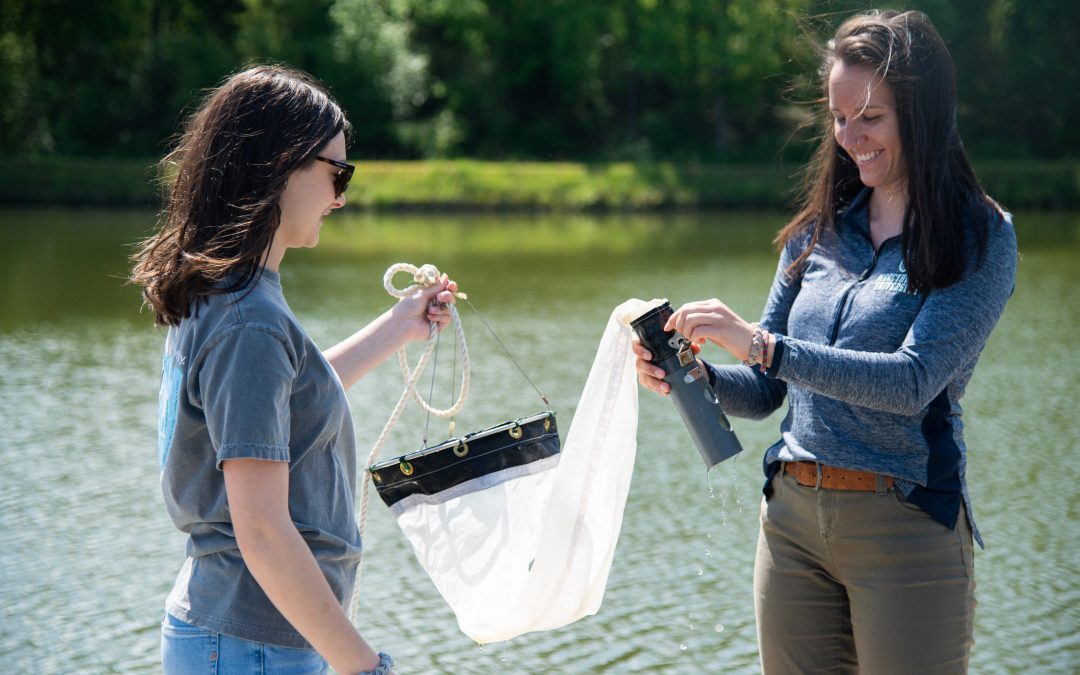 Research opportunities for undergraduate students in the College of Agriculture are ample, and students are encouraged to take advantage of them prior to graduate school. Madison Dees needed a job. Rather than pursuing the usual part-time retail or service jobs for...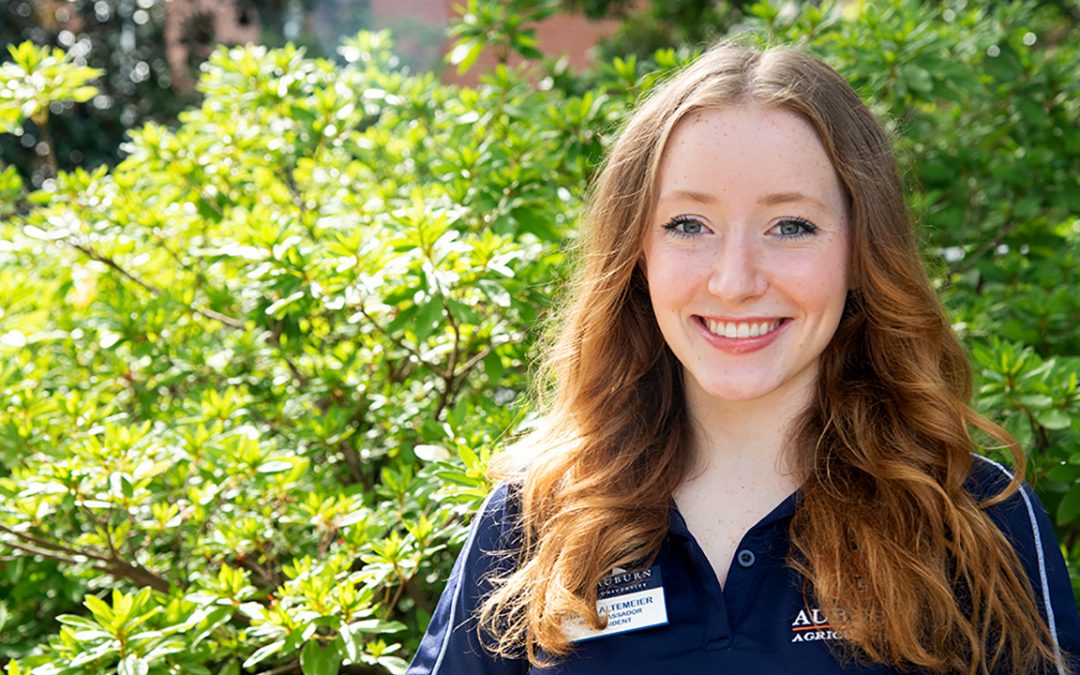 From graduate school to risk management analysis, recent graduates from the college of agriculture have impressive plans for the future. Check out what these 11 recent graduates who were Ag Ambassadors for the college are up to next.Andie Altemeier (feature image...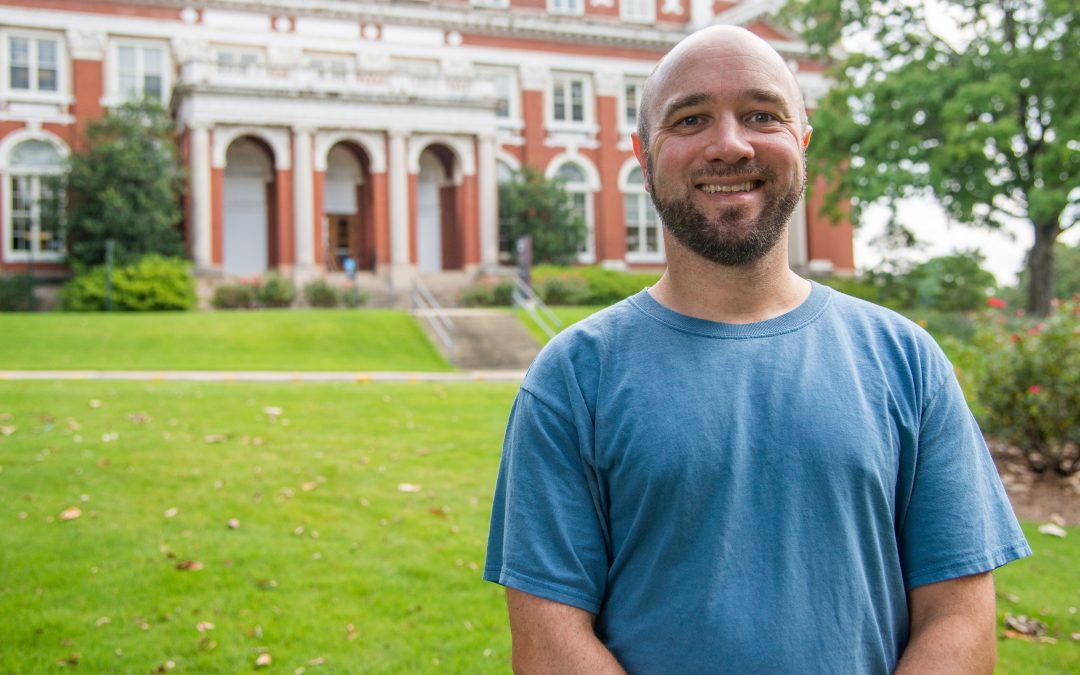 College of Agriculture Assistant Professor Joel Cuffey is the co-author of a paper recently published by the American Journal of Health Promotion that looks at preferences toward different methods of COVID-19 testing. The project came at a time when U.S. COVID-19...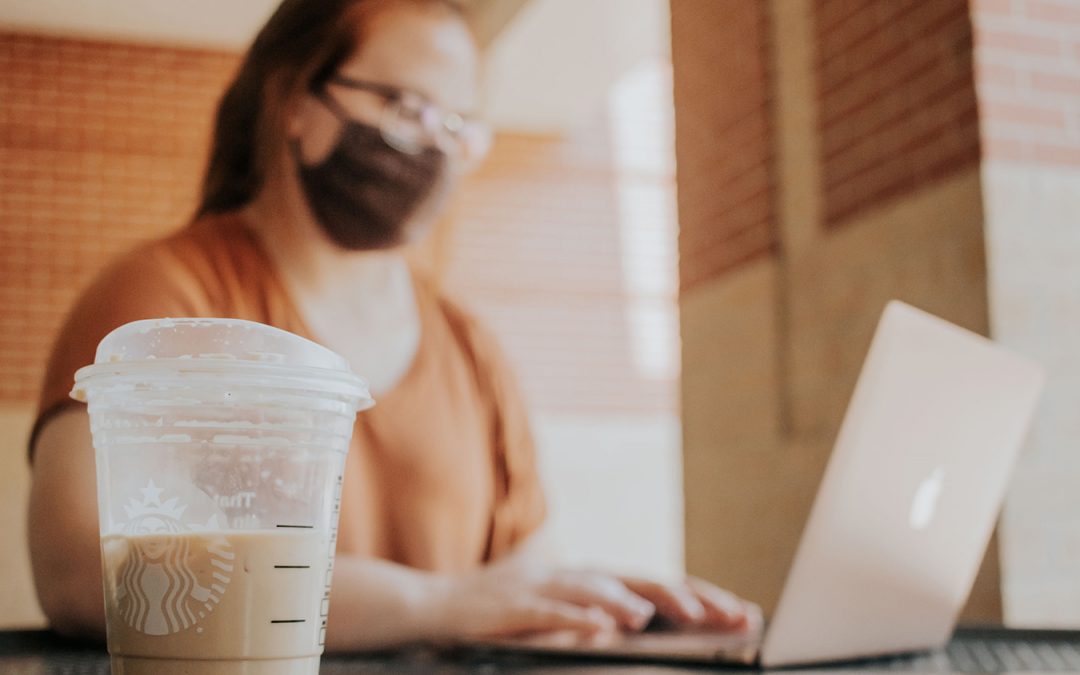 Three years ago, students majoring in agricultural communications built The Comer Connection, a biannual publication made by and for College of Agriculture students at Auburn University. This spring, students in the Agricultural Communications Capstone course created...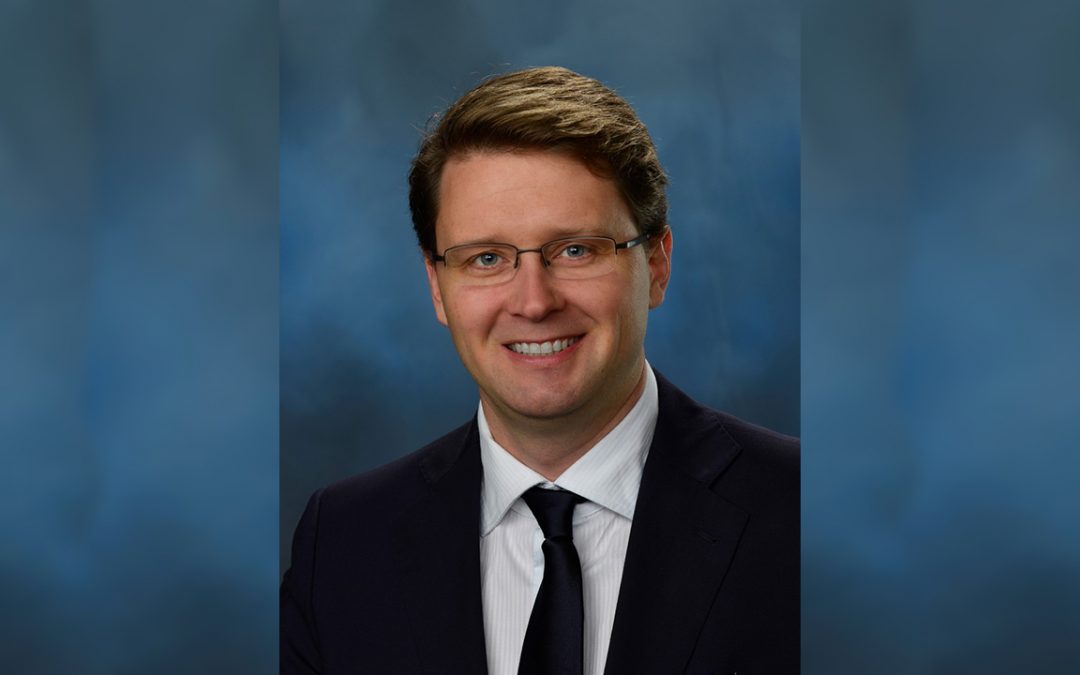 Professor Scott McElroy in the Department of Crop, Soil and Environmental Sciences in the College of Agriculture at Auburn University was recently named a 2021 Crop Science Society of America Fellow. 2021 award recipients were announced at the scientific society's...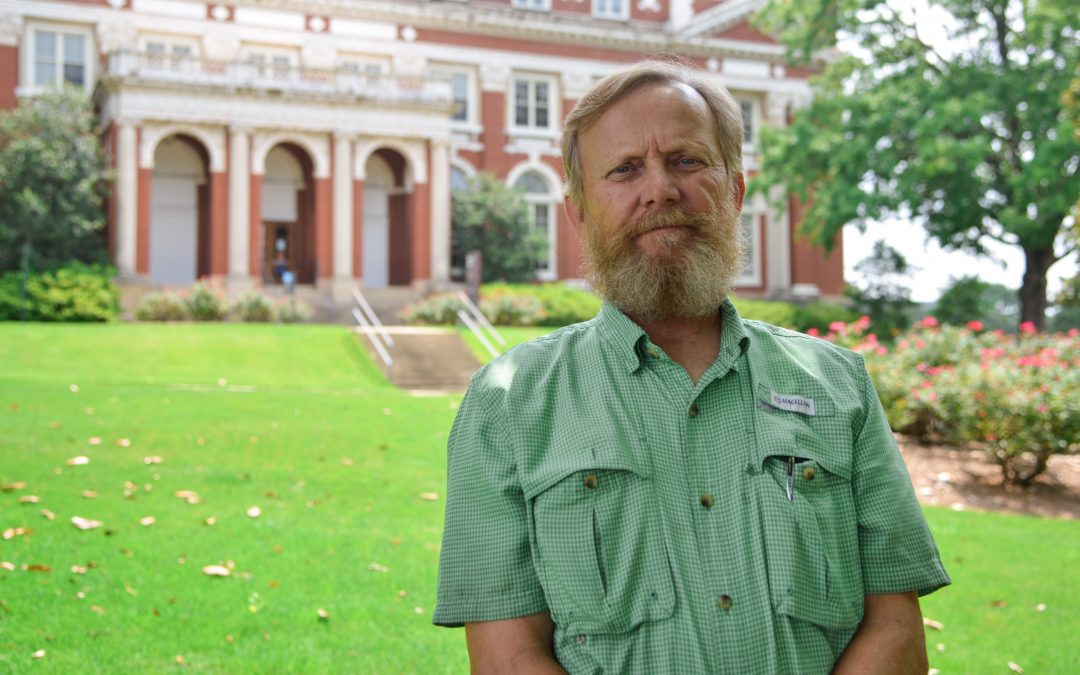 Wheeler Foshee, associate professor in the Department of Horticulture at Auburn University, was recently recognized by the North American Colleges and Teachers of Agriculture (NACTA) with the annual Educator Award. This national award recognizes those individuals...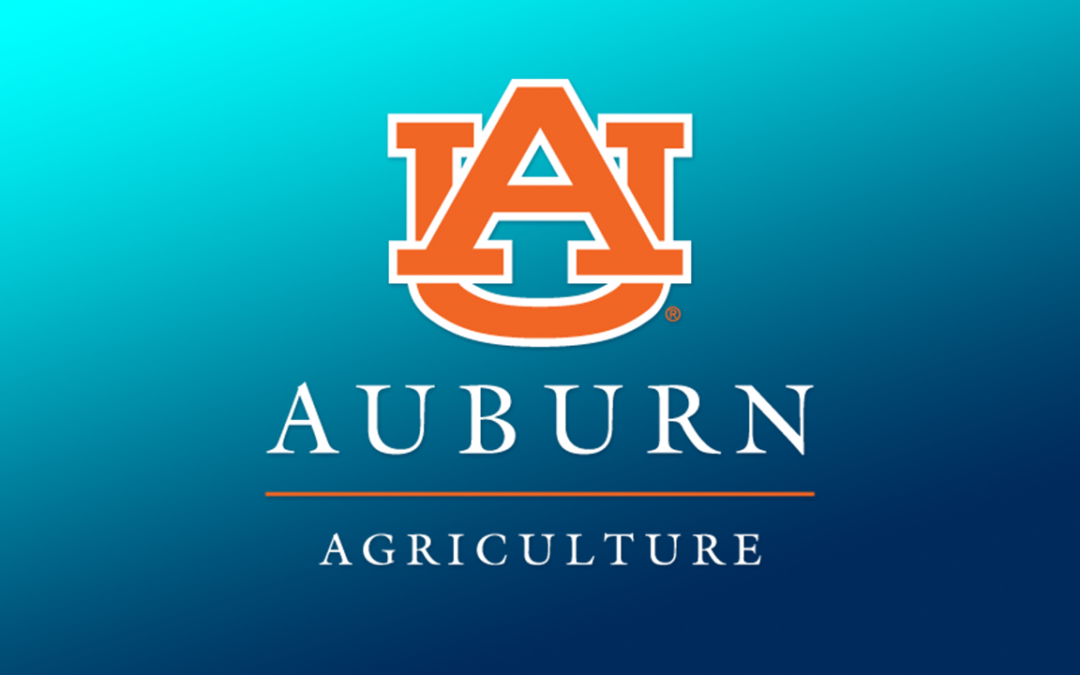 By Adam McGhee, A New Peanut Cultivar released from Dr. Chen's Lab in February 2021 The College of Agriculture's Cultivar and Germplasm Release Committee met via Zoom on Feb. 11 at the request of Dr. Charles Chen, professor and peanut breeder/geneticist, for approval...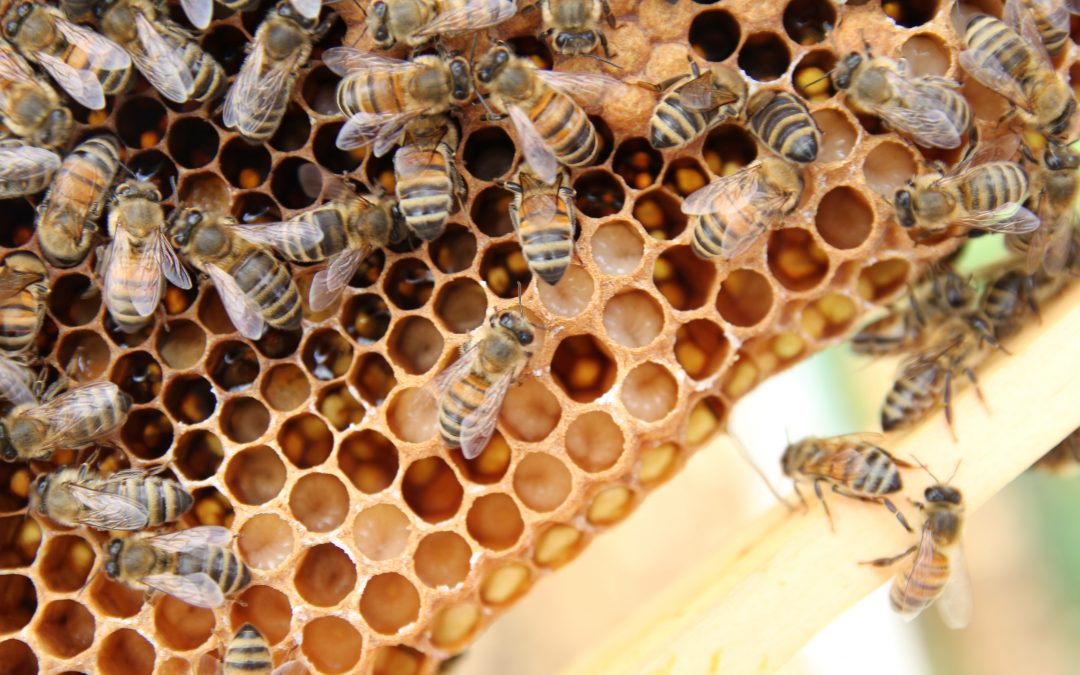 Local Auburn business the Collegiate Hotel recently announced the creation of The Brian E. and Kimberly A. Wirth Family Annual Fund for Excellence, also known as the Bee Excellent Fund, supporting the AU-Bees Lab in the College of Agriculture at Auburn University. ...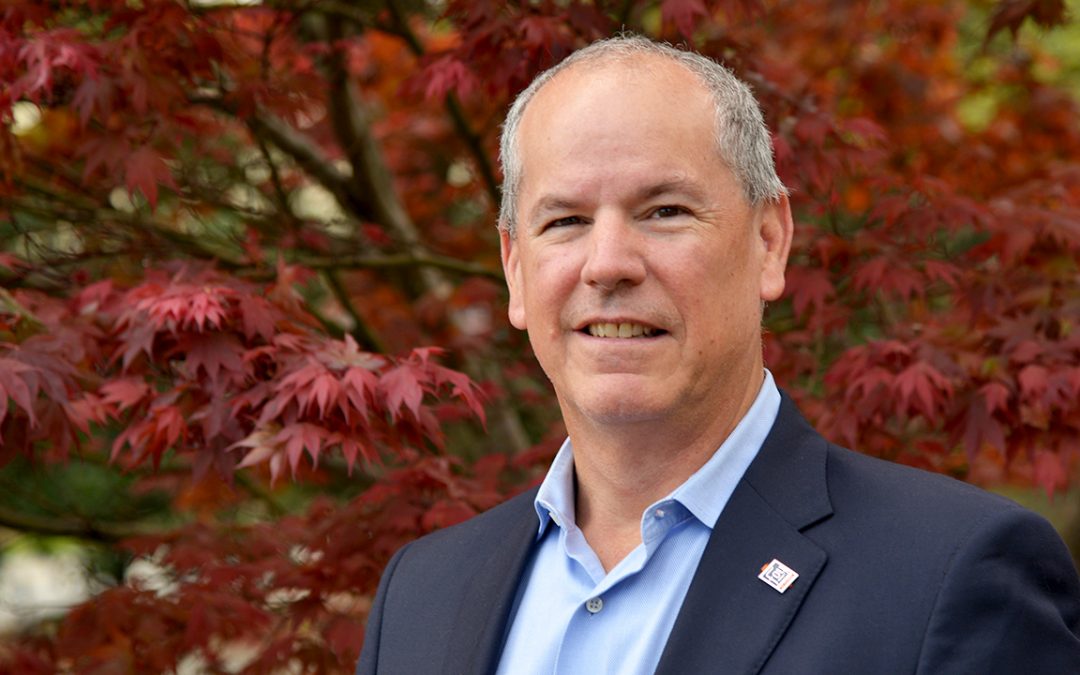 The Auburn University College of Agriculture has named veteran gift planning and philanthropic expert Phillip Cowart its new director of development.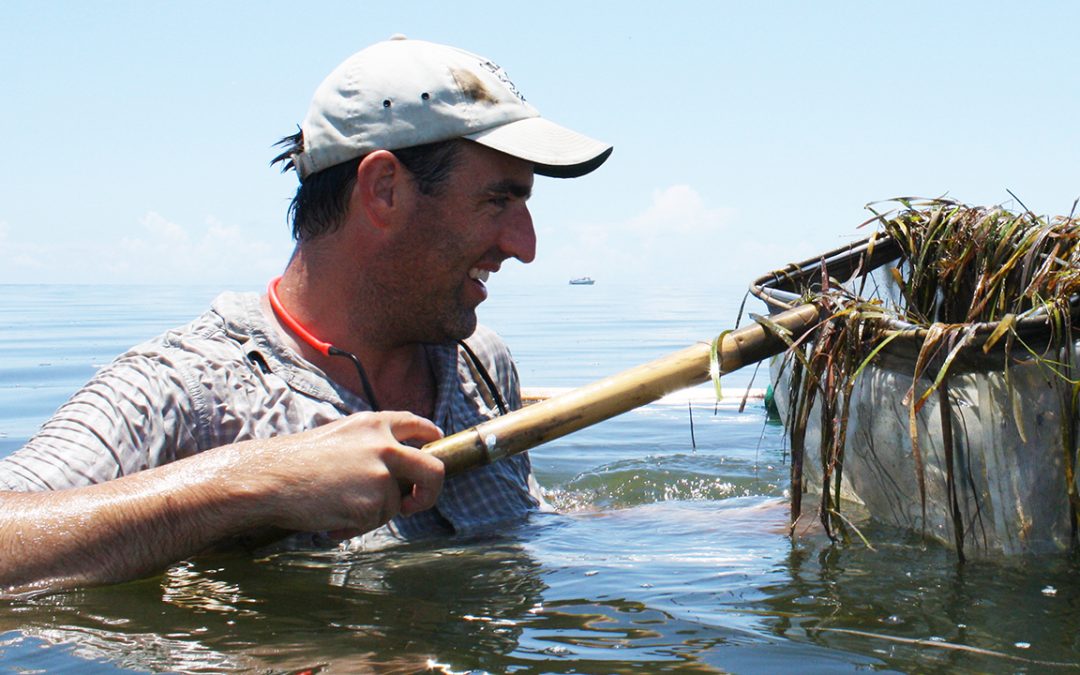 Auburn University fisheries professor honored by American Society of Parasitologists
Effective late yesterday, Auburn University has adopted a new operational model in an effort to slow the spread of the COVID-19 virus among our university family and the communities around us. This extraordinary effort is made solely with the interest of everyone's...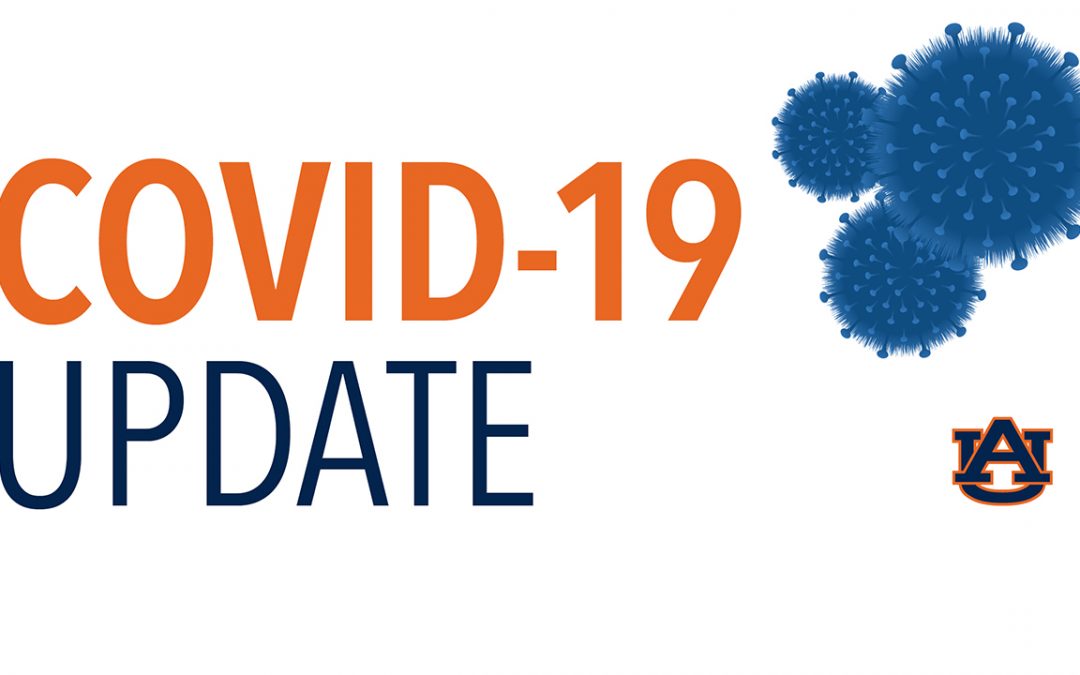 A message on the College of Agriculture's new operations and efforts to slow the spread of the COVID-19 virus among our college family and community.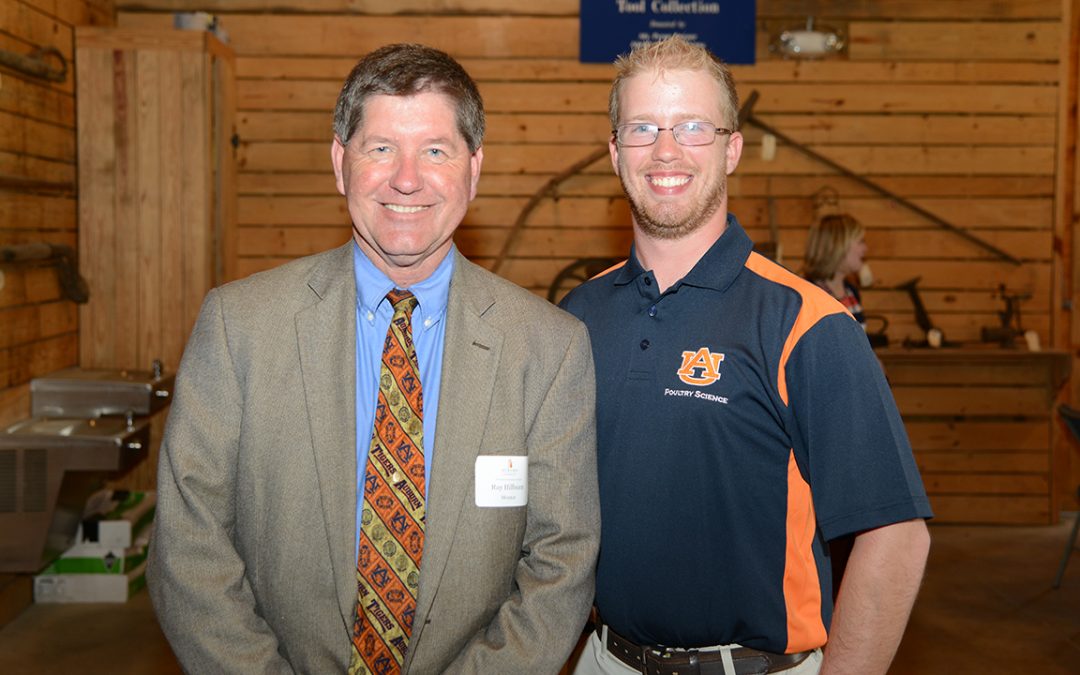 How alumni are staying close to their college home, no matter how far they go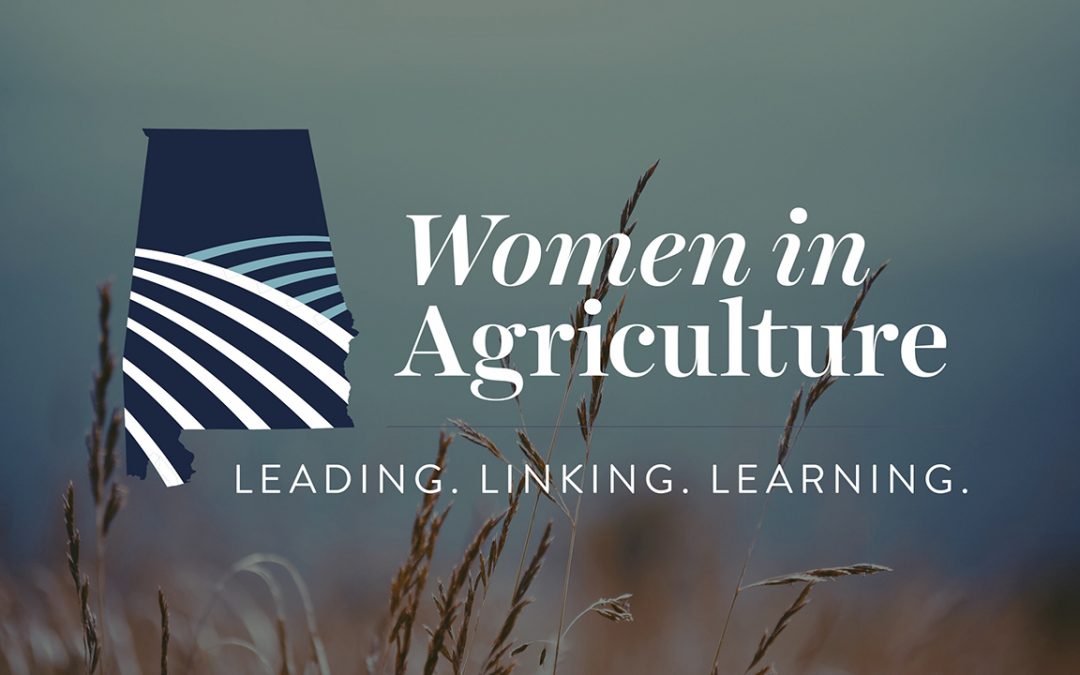 Auburn's Women in Agriculture announces 2020 leadership luncheon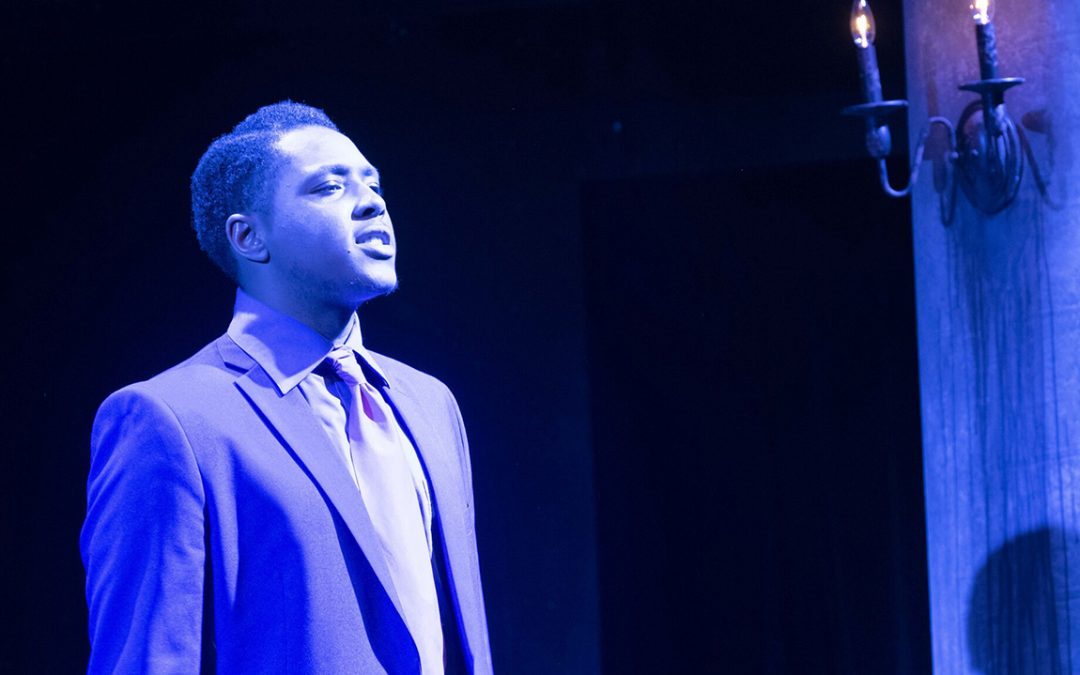 At first glance, most people probably wouldn't think agricultural communications and theatre have anything in common. But Zac Moss, an Auburn University junior from Huntsville who is majoring in both fields, says otherwise.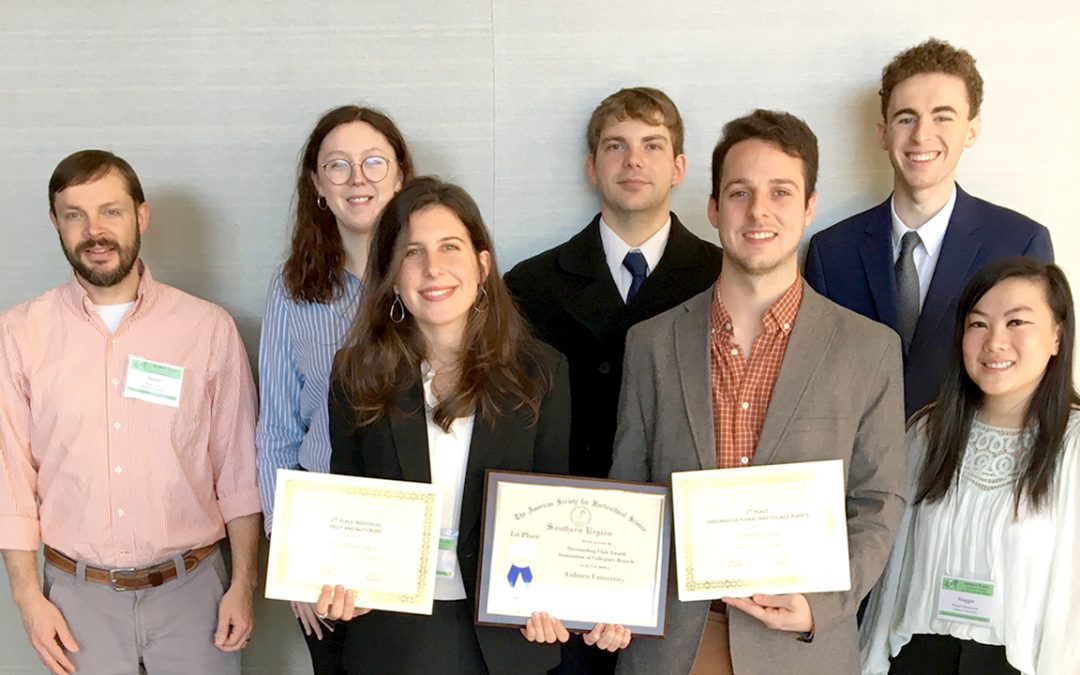 Auburn Horticulture Club wins top honors at American Society of Horticultural Sciences' regional meeting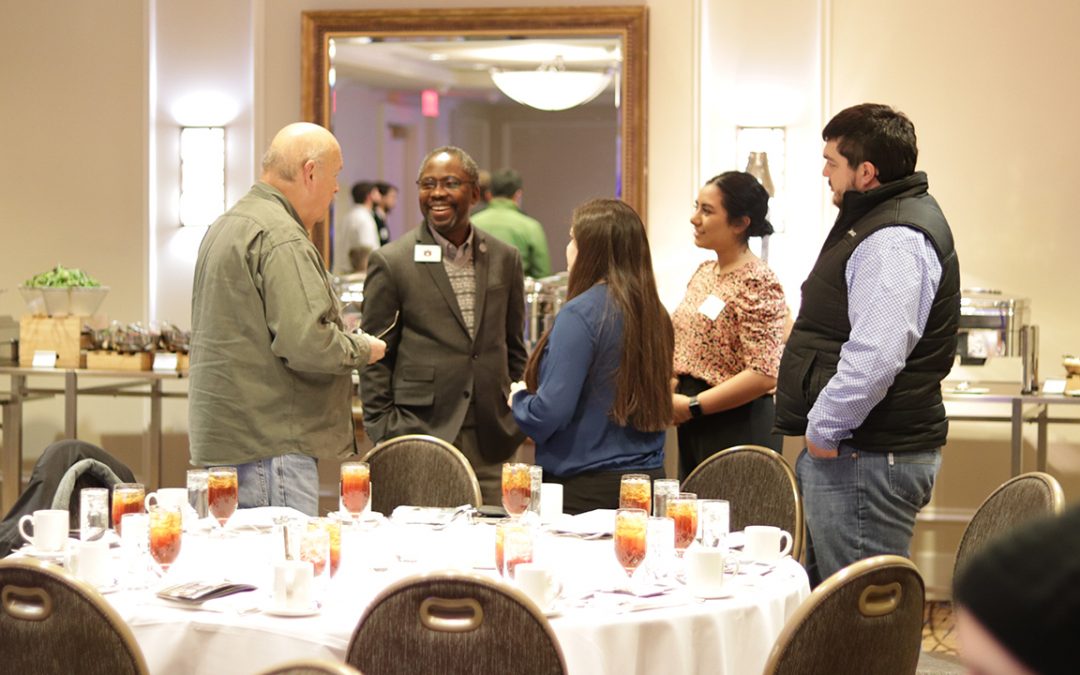 College of Ag hosts first-ever graduate student recruiting fair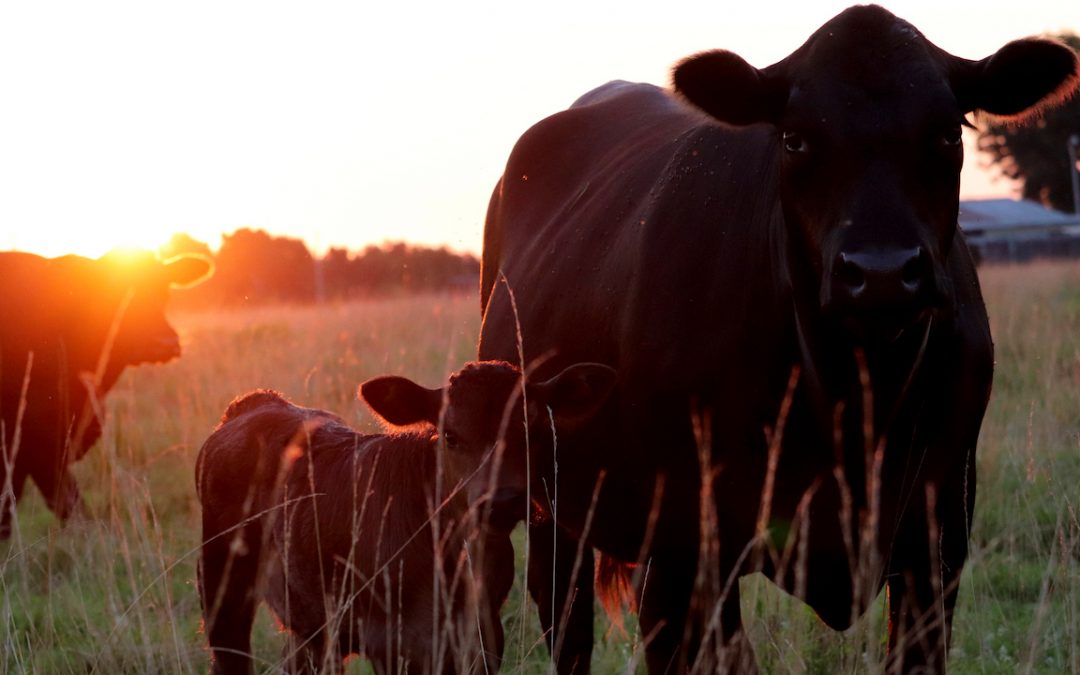 The 2020 Beef Cattle Conference will be held March 13-15 in Auburn.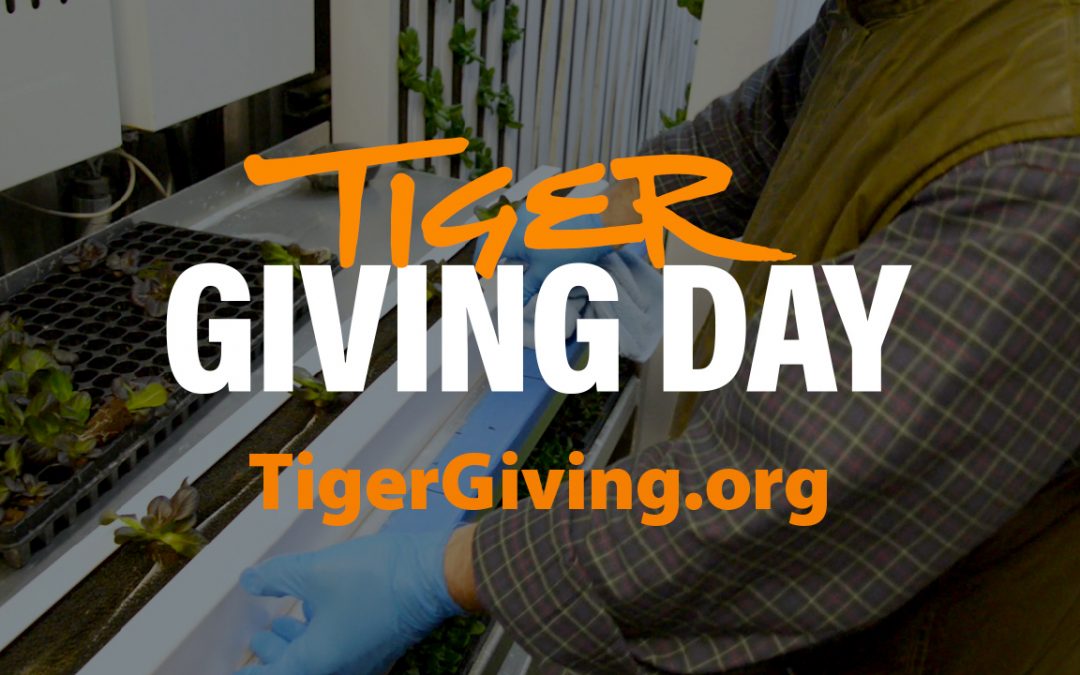 Tiger Giving Day to support Department of Horticulture's new hydroponic container gardens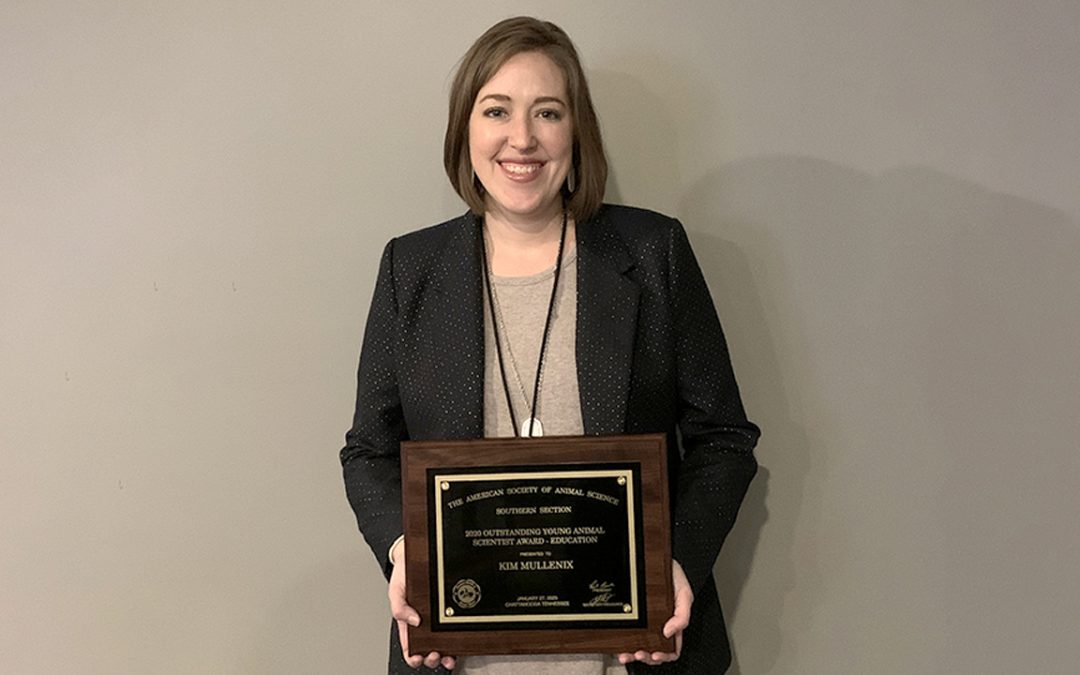 Mullenix receives award from animal science society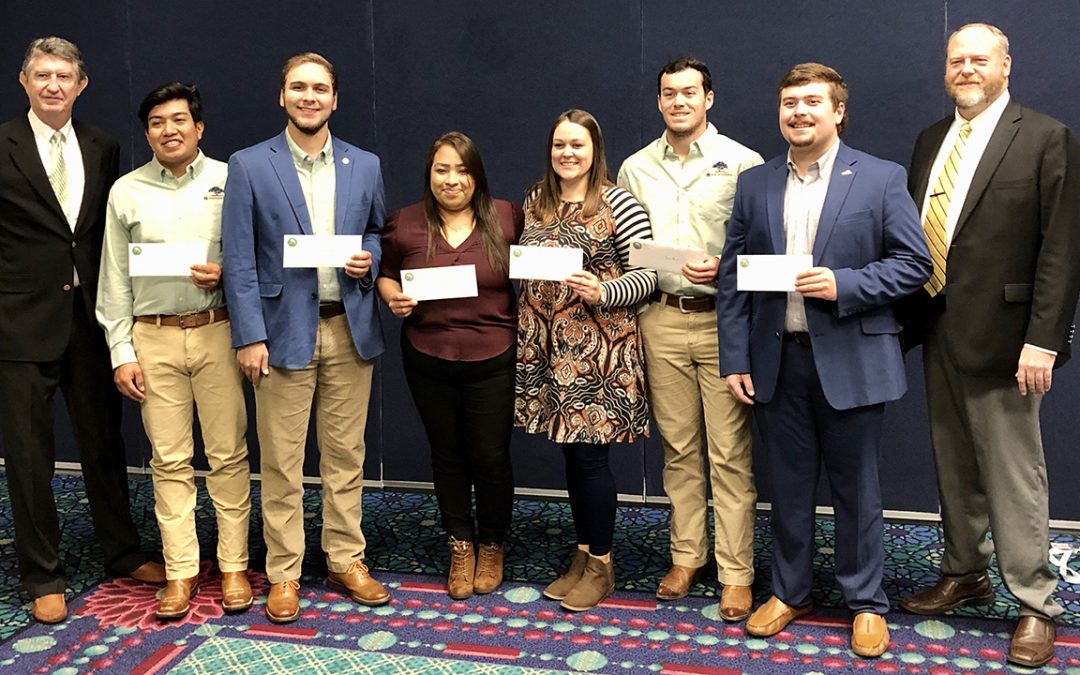 College of Ag students awarded scholarships by ALNLA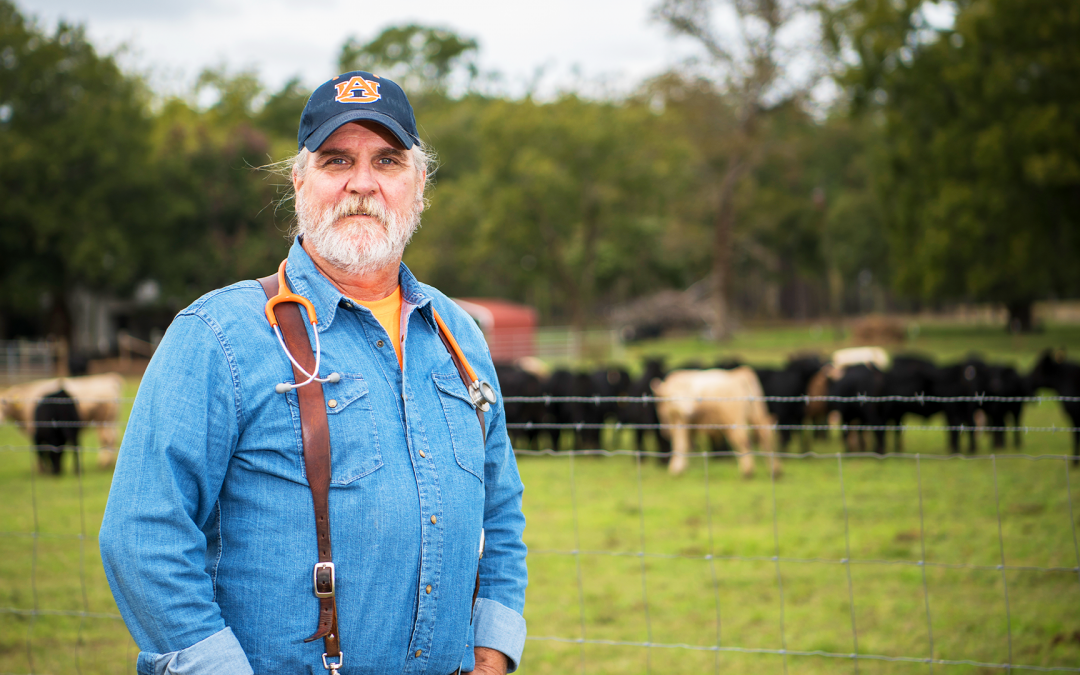 Animal and dairy sciences alumnus plays a valuable part in the unique place Dr. Frank Pierce has chosen to call home. Georgia veterinarian and Auburn alum makes a name for himself.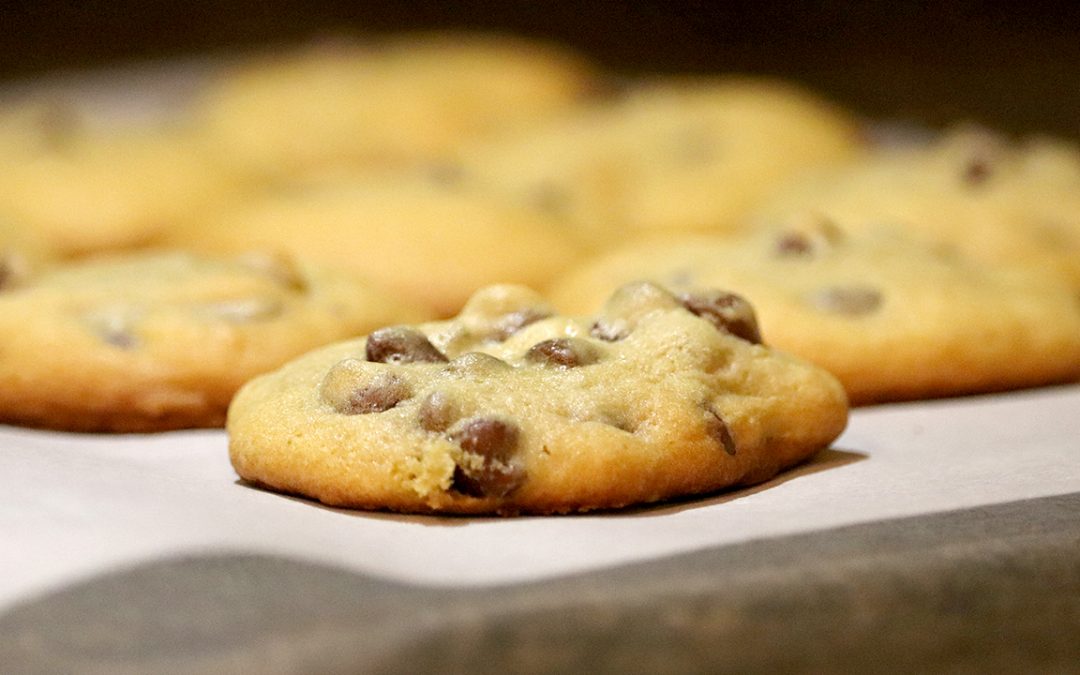 Food science alumna Beth Westmoreland Miller shares her success with Nestle — along with a couple of family recipes.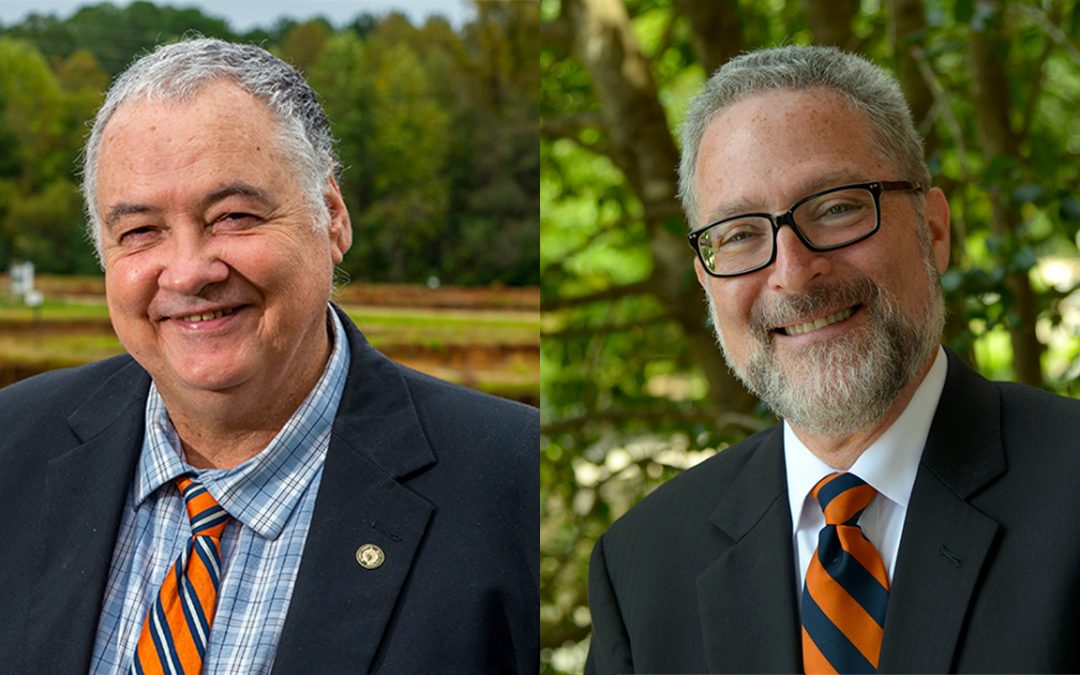 Dunham, Appel tapped for endowed professor positions.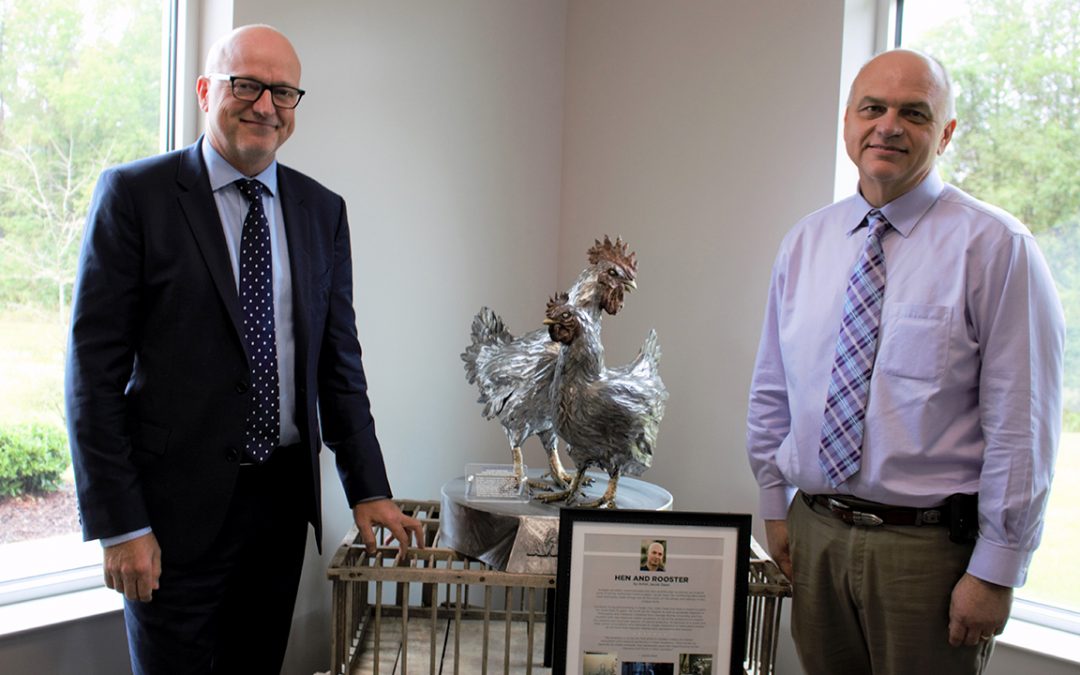 The College of Agriculture's Department of Poultry Science recently unveiled a sculpture presented by Aviagen, one of the world's largest poultry breeding service companies. Aviagen privately commissioned the "Hen and Rooster" sculpture by renowned metal sculptor Jacob Dean. The piece can be seen in the lobby of the administration and education building at the Charles C. Miller Jr. Poultry and Research Education Center located at North Auburn. Shown at left, presenting the sculpture to Bill Dozier, head of Auburn's Department of Poultry Science, is Jan Henriksen, CEO of Aviagen.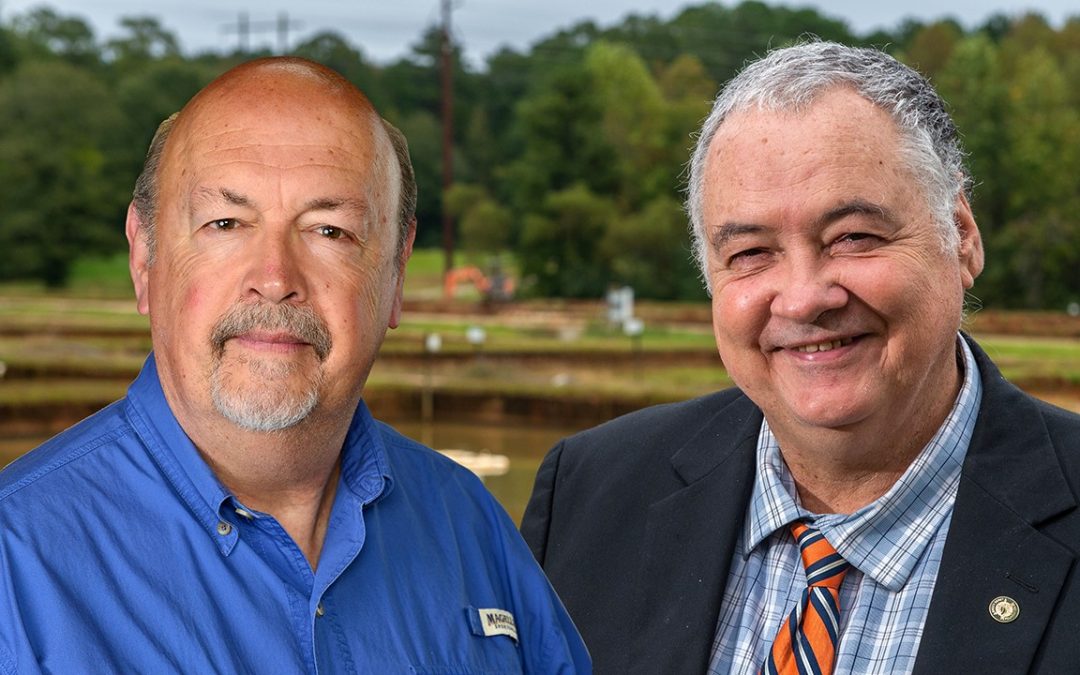 College of Ag veterans Rex Dunham, Russ Muntifering named 2019 Faculty Award recipients at Auburn University.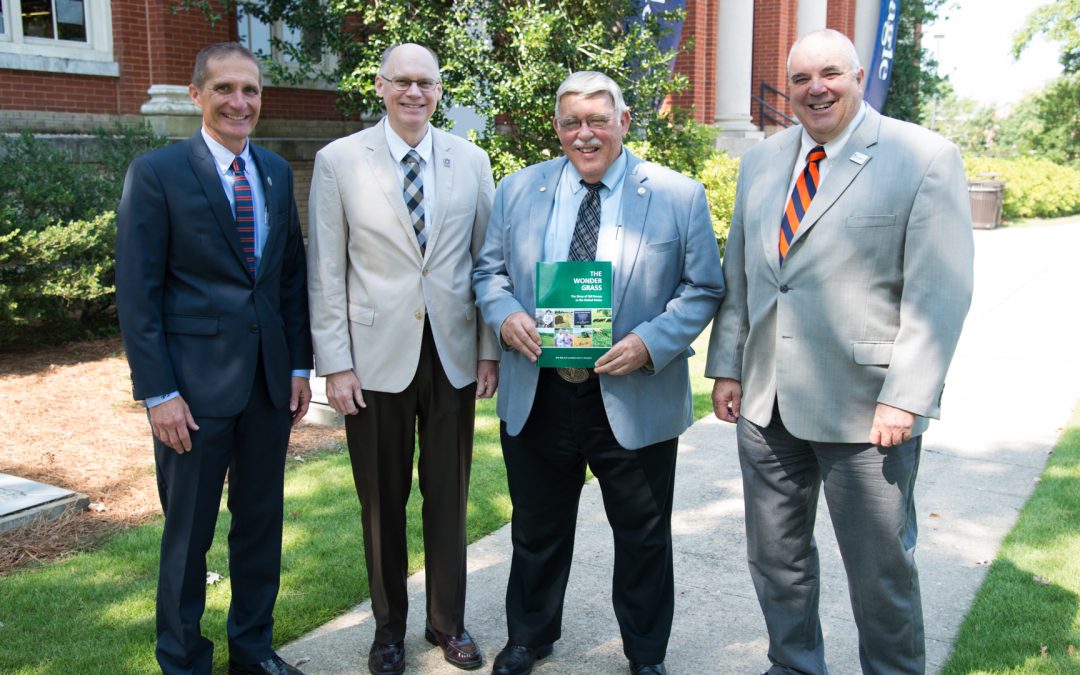 College of Agriculture, Auburn University, Alabama, alumni professor co-authors book examining tall fescue.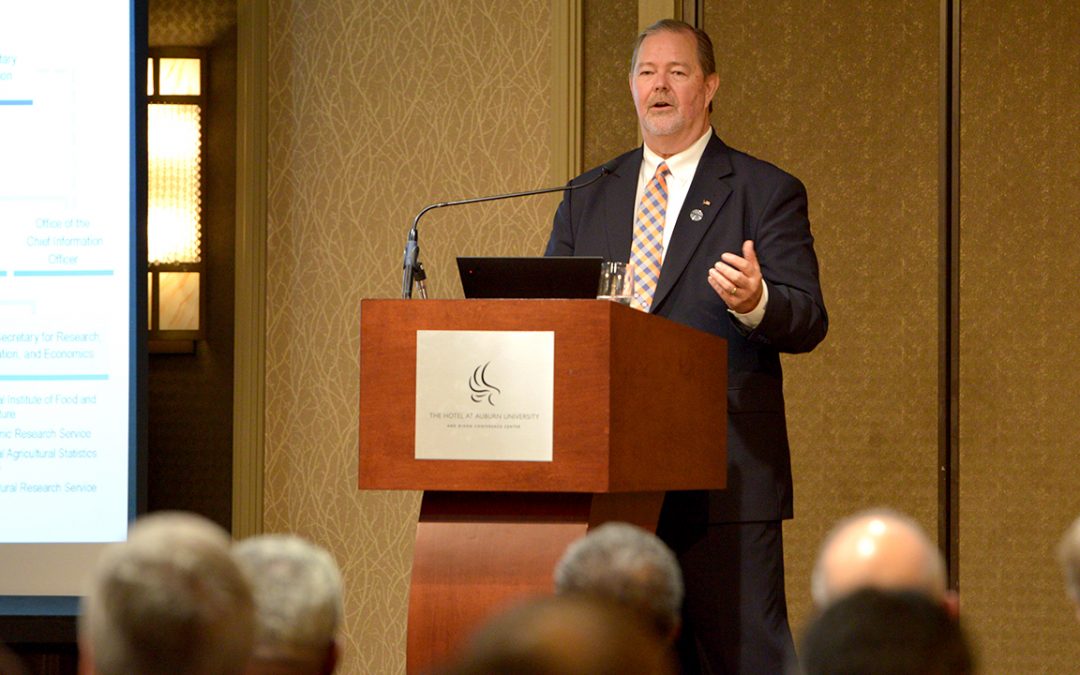 U.S. Department of Agriculture Deputy Undersecretary Scott Hutchins, gives E.T. York Lecture at Auburn University on Sept. 26, 2019.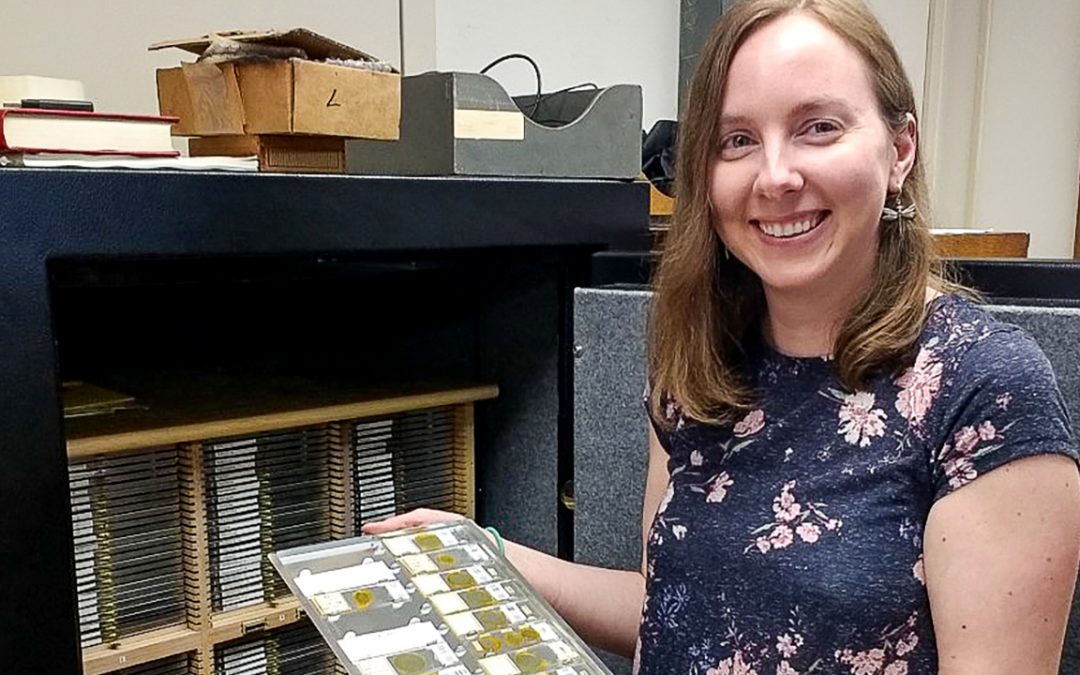 A recent doctoral graduate in the College of Agriculture's entomology program has completed the first scientific classification and identification study of a group of insects, phylloxerans – an insect similar to an aphid – that has been undertaken in more than a century.