Department of
Poultry Science
Developing Healthier, More Resilient Sources of Food
As our local and global populations grow, healthy and efficient ways of feeding our communities are more important than ever. That's why students who major in poultry science are in such high demand after graduation for some of the top food companies, public agencies and research centers. Our evolving research methods and improved facilities allow us to address industry needs in fresh and innovative ways.
With a degree in poultry science, your career can be as local or as global as you want it to be. Many of our students work in the industry right here in Alabama, but there are abundant opportunities around the globe.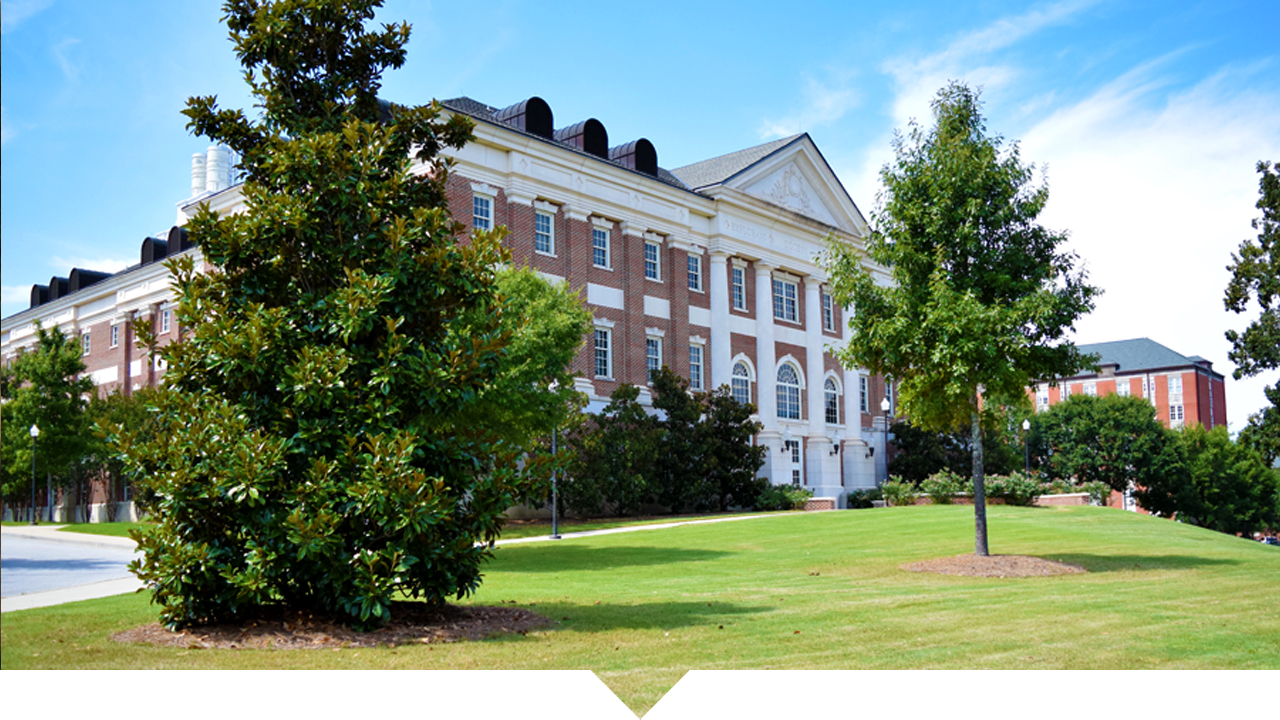 What you learn here will ensure your work impacts lives around the globe.
Students in poultry science study the nutrition, marketing, management and business skills needed to improve today's industries. Poultry students receive a foundation in basic sciences and mathematics as well as an understanding of the needs of our country's food supply and those of other nations.

Majors
The Department of Poultry Science currently offers two challenging and dynamic majors for undergraduates: Poultry Production and the Pre-Vet/Pre-Professional track. The department has been recognized nationally for its production undergraduate degree. Students majoring in Pre-Veterinary, Pre-Professional often start in poultry and head to graduate school.
GRADUATE DEGREES
With ample research opportunities, our department offers students two great graduate programs. With innovative research areas and internationally celebrated faculty, choosing a graduate degree in poultry can open up a world of possibilities for your research career. 
For graduate students, we offer a Master of Agriculture, a Master of Science and a Doctorate of Philosophy.
Graduate Degrees & Programs
Affiliates, Emeriti & Visiting Guests
Poultry Science Dept.
260 Lem Morrison Drive
Auburn Univ, AL 36849
334-844-4133
Our Students
Our students, faculty and alumni have a daily impact on communities across the globe through their work in food safety, animal health, nutrition, 
production methods, 
quality control and waste management.
BEYOND THE CLASSROOM
There's more to college than classrooms and homework. Finding balance between campus life and class responsibilities is easy in our department! As a student in poultry science you'll have an active life in our department through a variety of clubs, organizations, internship opportunities, undergraduate research opportunities and other activities.
Student Clubs
College & University Student Clubs
Join a student club today! Our students participate in activities across campus and in the Auburn community.
View more of our college student Clubs & Organizations.
Student Research
POUL Undergrad & Graduate Student Research
Ask about undergraduate and graduate research opportunities within the Poultry Department.
Read more about our Student Research.
Study Abroad
POUL Study Abroad Opportunities
Our work is part of a global industry. That's why we encourage our students to gain global experiences. Explore the College of Agriculture's Study Abroad opportunities to more than a dozen countries.
Internships
Students in our department majoring in Poultry Science (production or pre-veterinarian) are required to complete an internship before graduation. Through internships, students can explore the fields of poultry and test their skills under the supervision of experienced members of the industry.
Students are encouraged to experience different facets of the industry in the internship from work in the hatcheries, to poultry production, all the way to further-processed product development.
With real world experience in various departments in the industry, students are able to safely test the waters in these facets and discover their passion in the industry they'll enter after graduation.
Find out more by visiting our Career Discovery page.
EXPERTISE & RESEARCH INTERESTS
Our faculty poultry and food scientists are engaged in applied, basic and translational research aimed at improving the prospects of individuals and communities in Alabama and beyond. We are working to address key issues in the food production-processing continuum. Our research work falls into four broad focus areas: Poultry Production, Efficiency & Sustainability, Avian Health & Well Being, and Food Safety & Quality.
FACULTY RESEARCH AREAS
Avian Health & Well-Being
Live production research in the department includes that of Avian Health and Well-Being. The incidence, effects, control and treatment of poultry diseases have long been an active research area of the Department of Poultry Science.
Given the economic importance of commercial poultry, as well as the consolidation of the broiler industry into the southeastern United States, departmental faculty continue to contribute to scientific understanding that serves to protect the industry from infectious diseases whose impact has the potential to  range from limited economic losses to catastrophic demise on a regional level. More recently, research in this area has expanded to address issues related to the well-being of commercial broilers.
Food Safety & Quality
To improve food safety, POUL faculty are developing and evaluating rapid detection techniques for foodborne pathogens, as well as developing new intervention techniques (such as antimicrobial additives and non-thermal techniques) to inactivate or reduce pathogenic microorganisms in poultry products as well as other foods.
Research in this area also includes additional collaborative research that investigates how variables in poultry production affect the safety and quality of the meat that is produced from those animals. Improving poultry meat quality, such as addressing wooden breast and other meat defects, is a major thrust in this research area.
Poultry Production, Efficiency & Sustainability
While poultry are among the most efficient agricultural animals in terms of converting plant stuffs into high-quality protein, we know more research is needed to sustain efficient production and to address emerging pressures on production.