Department of
Biosystems Engineering
Developing cleaner energy and advancing technology
The Department of Biosystems Engineering's focus is to produce engineers that are globally competent in developing sustainable and resilient solutions to life's essentials: food, water, energy, environment, and health. Undergraduate options in biosystems include bioprocess engineering, ecological engineering and forest engineering. Programs in biosystems engineering are offered in collaboration with the Samuel Ginn College of Engineering.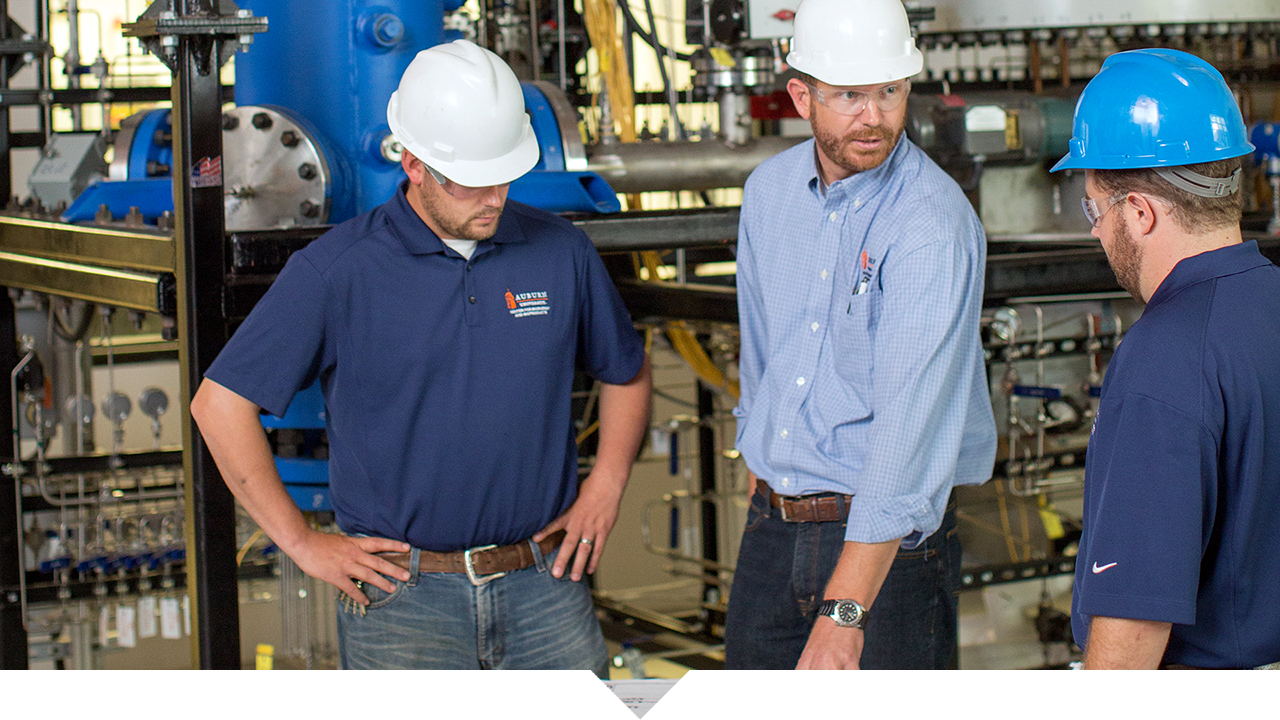 This is how we fuel the future.

By applying engineering principles to issues and challenges in biological systems, natural resources and the environment, we ensure a safe and abundant food supply, clean water, alternative energy sources and a healthier world.

Majors
The Department of Biosystems Engineering offers undergraduate programs in Biosystems Engineering (Engineering Major) and Biological and Agricultural Technology Management (Non-Engineering Major).
GRADUATE DEGREES
Graduate study in the Department of Biosystems Engineering may lead to a Master of Science (M.S.) or Doctor of Philosophy (Ph.D.). At the graduate level, students can specialize in the following:
Bioprocess Engineering
Ecological and Water Resources Engineering
Smart Systems for Production Ag and Forestry
Controlled Environment in Agriculture
Emerging Systems
Graduate Degrees & Programs
Biosystems Engineering Dept.