Department of
Biosystems Engineering
Developing cleaner energy and advancing technology
In the Department of Biosystems Engineering (BSEN), we use science and engineering to build more efficient technology and production methods to create a cleaner and healthier place to live. Undergraduate options in biosystems include bioprocess engineering, ecological engineering and forest engineering. Programs in biosystems engineering are offered in collaboration with the Samuel Ginn College of Engineering.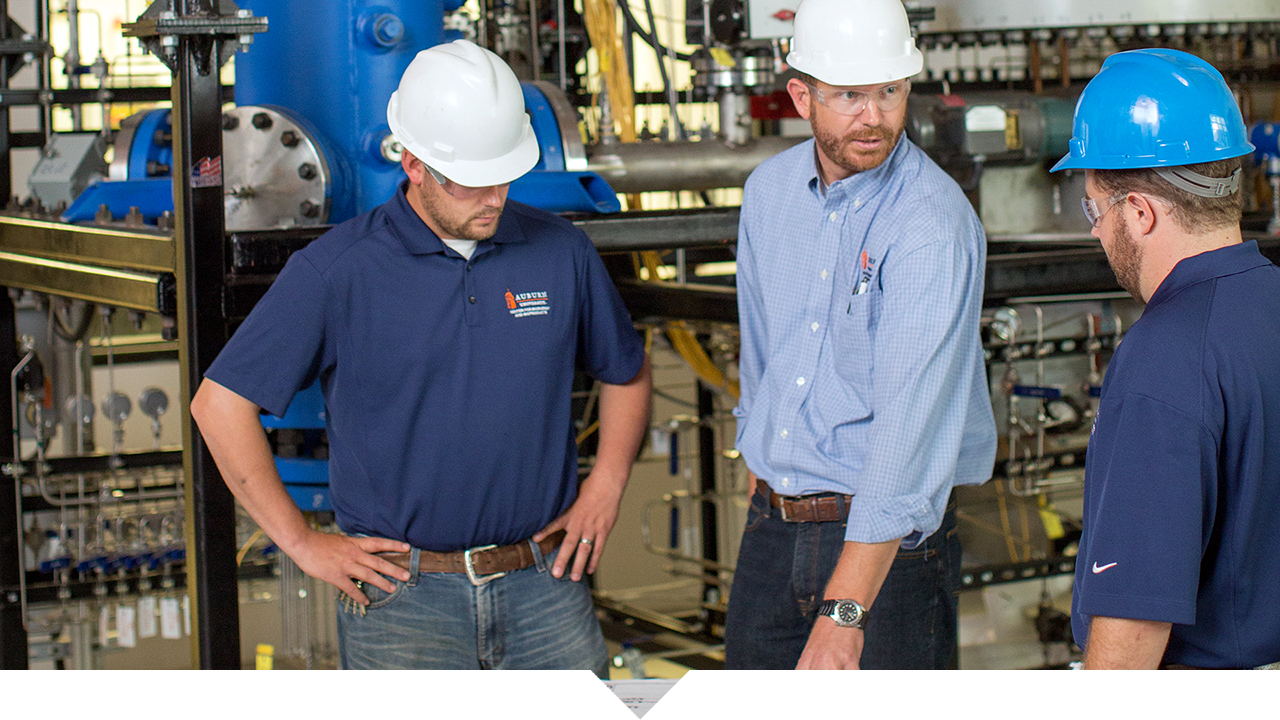 This is how we fuel the future.

By applying engineering principles to issues and challenges in biological systems, natural resources and the environment, we ensure a safe and abundant food supply, clean water, alternative energy sources and a healthier world.

Majors
Auburn's Biosystems Engineering Department offers a Biosystems Engineering major (with options in Bioprocess Engineering, Ecological Engineering, and Forest Engineering), and a Biological and Agricultural Technology Management (BATMan) major. 
GRADUATE DEGREES
Graduate programs in biosystems engineering provide advanced engineering education for developing sustainable solutions to global food, water, energy, environmental and health challenges. Graduates are employed in national laboratories, industries and universities designing and developing resilient technologies to protect the environment and for the production of food, fiber and fuels.
The BSEN department offers thesis M.S., non-thesis M.S. and Ph.D. degrees. Click below to learn more.
Graduate Degrees & Programs
Biosystems Engineering Dept.