Two excellent students from Auburn University's College of Agriculture have been selected as recipients of the college's Dean's Award and Student Marshal. The final selection was made by the scholarship committee. Below we also honor our Fall 2021 Graduates.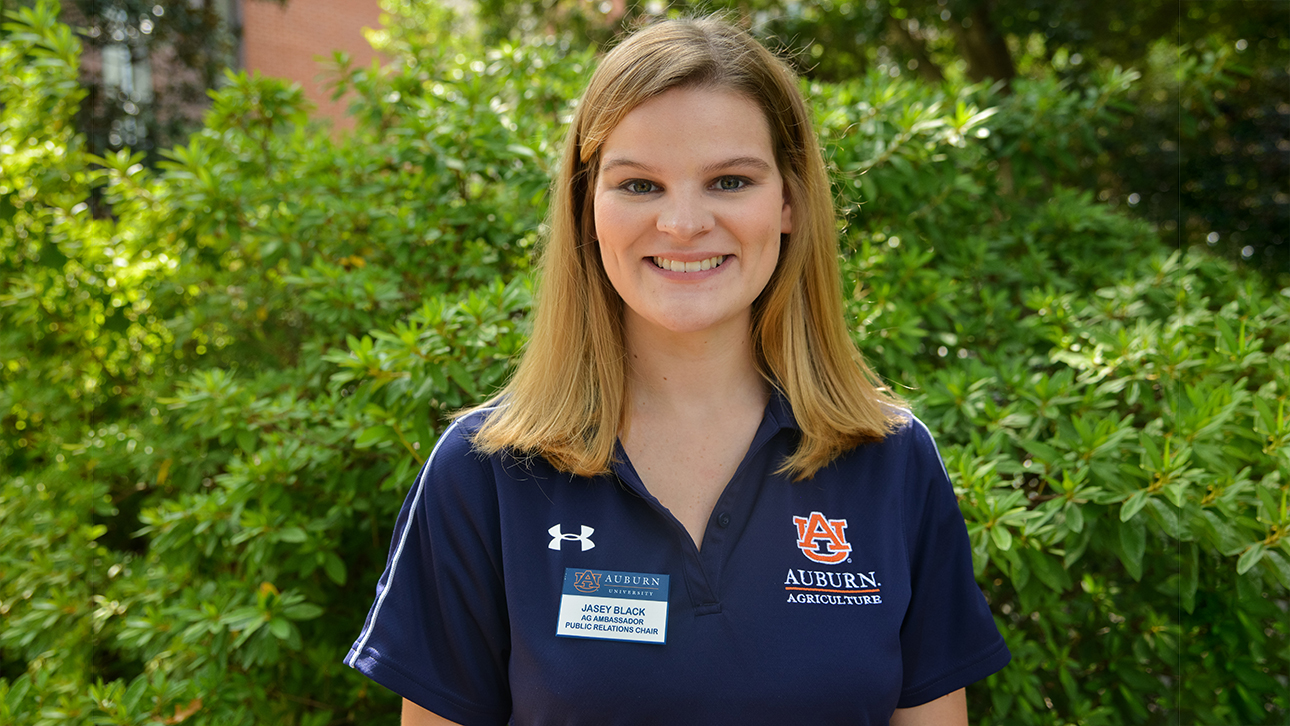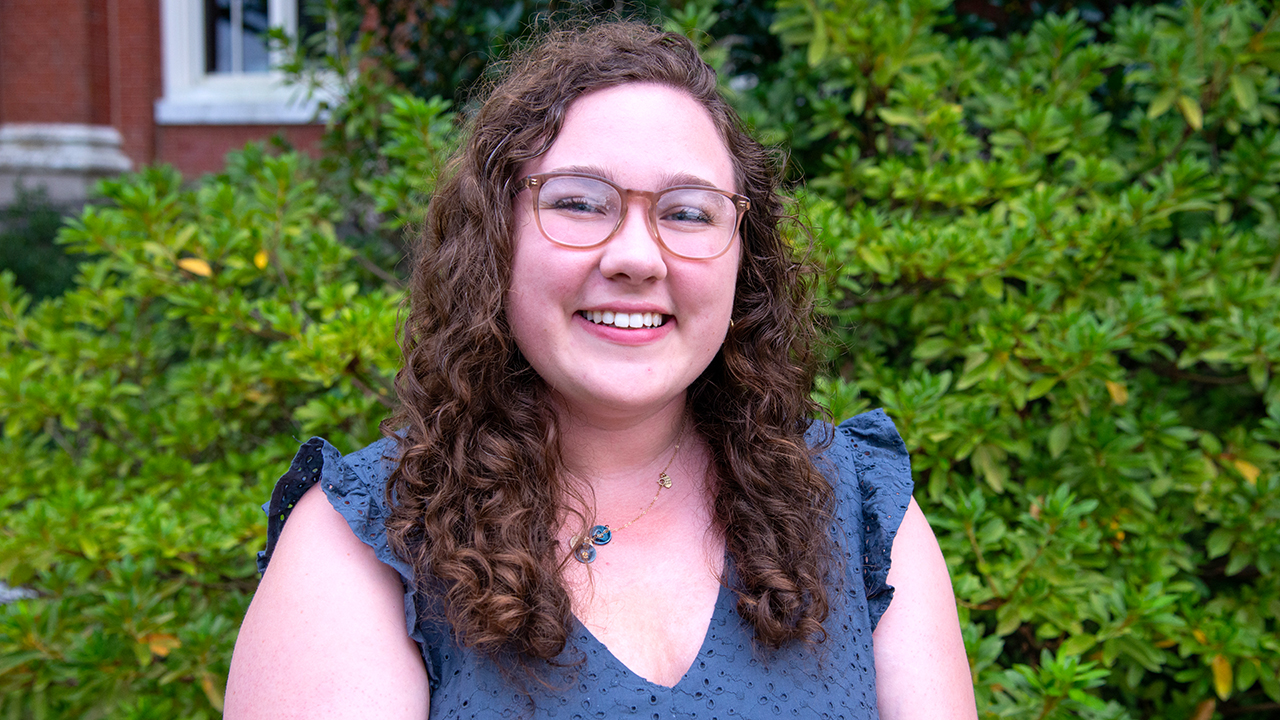 STUDENT MARSHAL
Liz Mooneyham
Liz Mooneyham, of Athens, Alabama, earned her degree in  Agricultural Business & Economics. Liz has been providing leadership and guidance from a student's perspective as a Peer Mentor with the College of Agriculture and selected as the 2021 Fall semester's Student Marshal.
CONGRATULATIONS TO OUR 2021 FALL GRADUATES!
BS, AGRICULTURAL BUSINESS and ECONOMICS
Jacob E Alvey
Brock B Barrontine
Savannah J Blocker
Harris Moran Caldwell
William Davidson
Amanda N Finlayson
William R Hutson
Kory J Kiernan
Baxlee E Mckelvey
Elizabeth A Mooneyham
Clay J Tucker
Caleb G Whitehurst
MS, AGRICULTURAL COMMUNICATIONS
BS, AGRICULTURAL COMMUNICATIONS
Victoria J Black
Emily Gracen Carter
Carson Julia John-Carney
Madeline E King
BS, AGRICULTURAL SCIENCE
Sarah R Chenoy
Lydia A Goetz
Joshua M Graham
Ashley M Greenwood
Samantha K Hollinghead
Patrick T Holsenback
Dalton S Lasater
William N Lefebvre
Peyton D Parkman
Jane Marie Poston
Jarrett Durward Price
Devin T Revels
Mary Rose Skelton
Mingxin Wang
James Davis Wheeler
Rusty B Yancy
Ph.D., Animal Sciences
MAG, Animal Sciences
BS, Animal SCIENCES – Allied Industries
Jessica de Beer
Savannah L Douglas
Shelby D Drinkard
Jessica Ashley Bailey Gallardo
Paulina Mae Joachim
Rachel Nicole Leonard
Shelby L Marsh
BS, Animal SCIENCES – Meat Science
BS, Animal Sciences – Pre-Veterinary Medicine and Pre-Professional
Gillian R Ash
Haleigh N Boyer
Abigail M Cantrell
Jake Thomas Delaney
Allison A Golotko
Scott A Graehler
Bentley E Payne
Lindsey M Pope
Megan L Raughton
Kyla N Sanders
Sophie L Strong
Anna L Trantham
Courtney A Weilbacher
Tamara P Wyckoff
BS, Applied Biotechnology
Ph.D., Biosystems Engineering
MS, Biosystems Engineering
BBSE, Biosystems Engineering
BBSE, Biosystems Engineering – Ecological Engineering
Joseph Marion Carthel
Lauren E Murray
Daniel C Robison
BBSE, Biosystems Engineering – Forest Engineering
BS, Crop and Soil Sciences – Production
Gabriel E Alger
Lane Alan Galloway
BS, Crop and Soil Sciences – Turfgrass
MAG, Crop, Soil and Environmental Sciences
Marcia Cripps
Steven Anthony Crocker
Matt John Duchrow
Benjiman Nakayama
Kimberly Gentry Smith
MS, Crop, Soil and Environmental Sciences
Rodolfo Jose Bonilla Escola
James Latham Farley
Elliott Grier Peavy
Graduate Certificate, Crop, Soil and Environmental Sciences
BS, Environmental Science
Melissa D Byrd
Thomas S McDonough
Audrey Isabelle Roell
Garrett S Short
Ph.D., Fisheries, Aquaculture and Aquatic Sciences
Kristie Mignonne Ouellette Coffman
MS, Fisheries, Aquaculture and Aquatic Sciences
Ashley Fredricks
Elijah B Lamb
BS, Fisheries, Aquaculture and Aquatic Sciences
MS, Food Science
MAG, Horticulture
MS, Horticulture
Emily Rose Bornstein
Autumn Shay Busbee
Kyle Robert Hensarling
Randy Hunter McBrayer
Jesse Copeland Teel
BS, Horticulture
Matthew Daniel Fox
Elizabeth M Middleton
Chandler S Pritchett
Emily K Wismer
MS, Entomology
Luis Miguel Mendez
Kayla Noel Sullins
Ph.D., Plant Pathology
Marcus Vinicius Merfa E Silva
MS, Plant Pathology
Ranlin Liu
Shreya Sadhukhan
MS, Poultry Science
Gerardo Antonio Abascal Ponciano
Allan Josue Calderon Jimenez
Kaicie S Chasteen
Joseph Gulizia
Samuel Francisco F Leiva Murcia
Aidan Anthony Talorico
BS, Poultry Science Pre-Veterinary
Medicine & Pre-Professional
BS, Poultry Science Production
Amanda Isabel Burgett
William Bradon Carver
James C Crump
Uriel C Franco
Eleanor A Hellard
Charlotte E Stanley
Ethan Dewayne Waters