Research Funding
& Resources
Developing new ways to improve human life.
It's more than our goal—it's just what we do. We advance the world's largest industry, and behind it all is our groundbreaking research. Select from our research funding and resource links below.
Experiment Approval Request
AAES Internal Funding & Grants
Hatch & Multistate Projects
COA/AAES Grant Proposal Initiation Form
Research Funding & Resources
Grant Proposal Development Guide
Al Agricultural Experiment Station (AAES)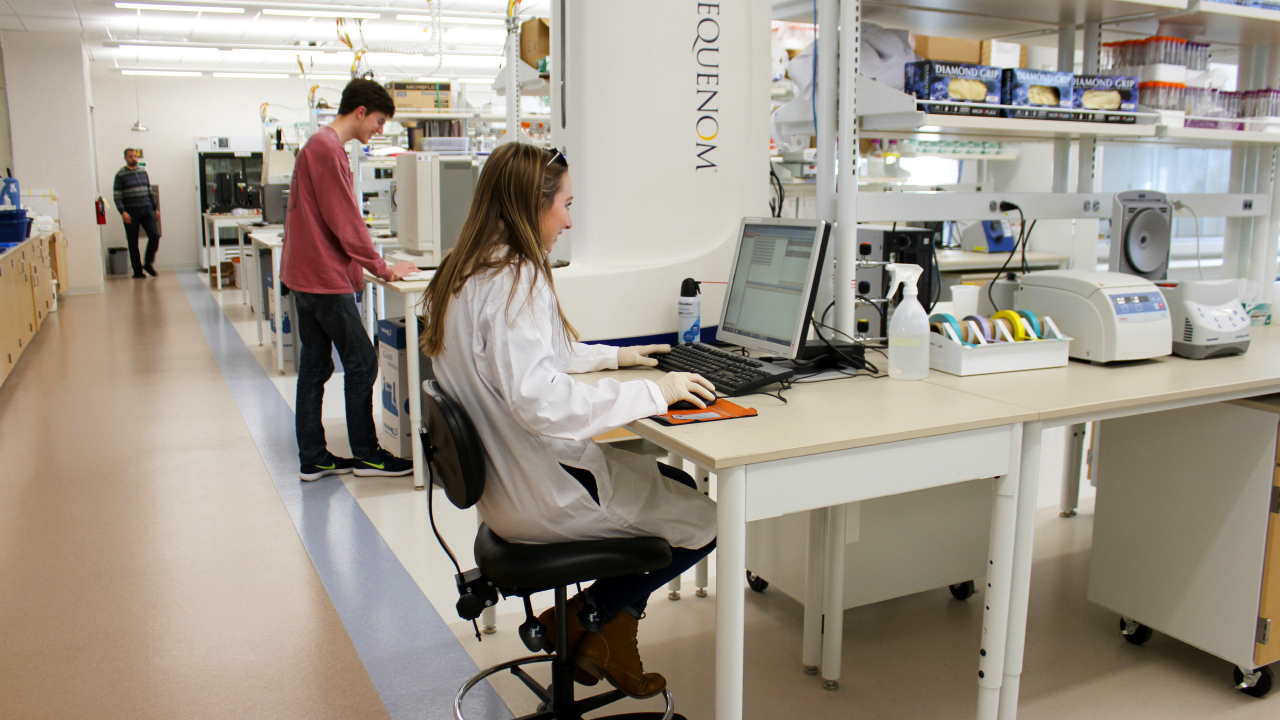 Where to Begin?
The College of Agriculture and Alabama Agricultural Experiment Station will always enable our Auburn family of researchers with the tools necessary for research innovation and discovery.
Our research teams are categorized into four research focus areas: Food Animal Systems, Integrated Food & Human Health Systems, Plant Production & Management Systems, and Sustainable Ecosystems & Renewable Resource Management.
To help complete your research grant proposal, read our Grant Proposal Process Guide by following the link below. The guide makes it easy by providing step-by-step instructions when developing your grant proposal. Topics include: proposal development support, submission process, proposal timeline, awards and other processes. 
Research Contacts
College of Agriculture Research Office
Auburn's Office of Sponsored Programs (OSP)
Office of Innovation Advancement & Commercialization (IAC)
Campus Resources
At Auburn University, we support a variety of research projects and initiatives that will improve lives and communities through our state and around the world. Use the provided links to find a variety of resources and materials that will help make your research a success.
AUBURN UNIVERSITY OFFICE OF THE VICE PRESIDENT FOR RESEARCH & Economic Development
SEARCH AUBURN UNIVERSITY SCHOLARLY ONLINE DATABASE
Auburn University Libraries open-access online repository of research and scholarly works by Auburn University faculty members visit here: Search Aurora.
AUBURN OFFICE OF SPONSORED PROGRAMS
The Office of Sponsored Programs (OSP) operates under the direction of the Assistant Vice President for Research, managing all non-financial matters related to externally sponsored grants and contracts awarded to Auburn University (AU). Selected staff members have signatory authority to submit proposals and negotiate and accept awards for AU, and monitor programmatic aspects of projects from proposal development through project closeout.  
Office of Innovation Advancement & Commercialization
Serving as the link between the commercial markets and Auburn University faculty, the Office of Innovation Advancement and Commercialization (IAC) provides researchers many services. Some services offered by Auburn's IAC include patents, copyrights, licensing, intellectual property discolosures, and agreements working with start-up companies.