Agricultural Science Major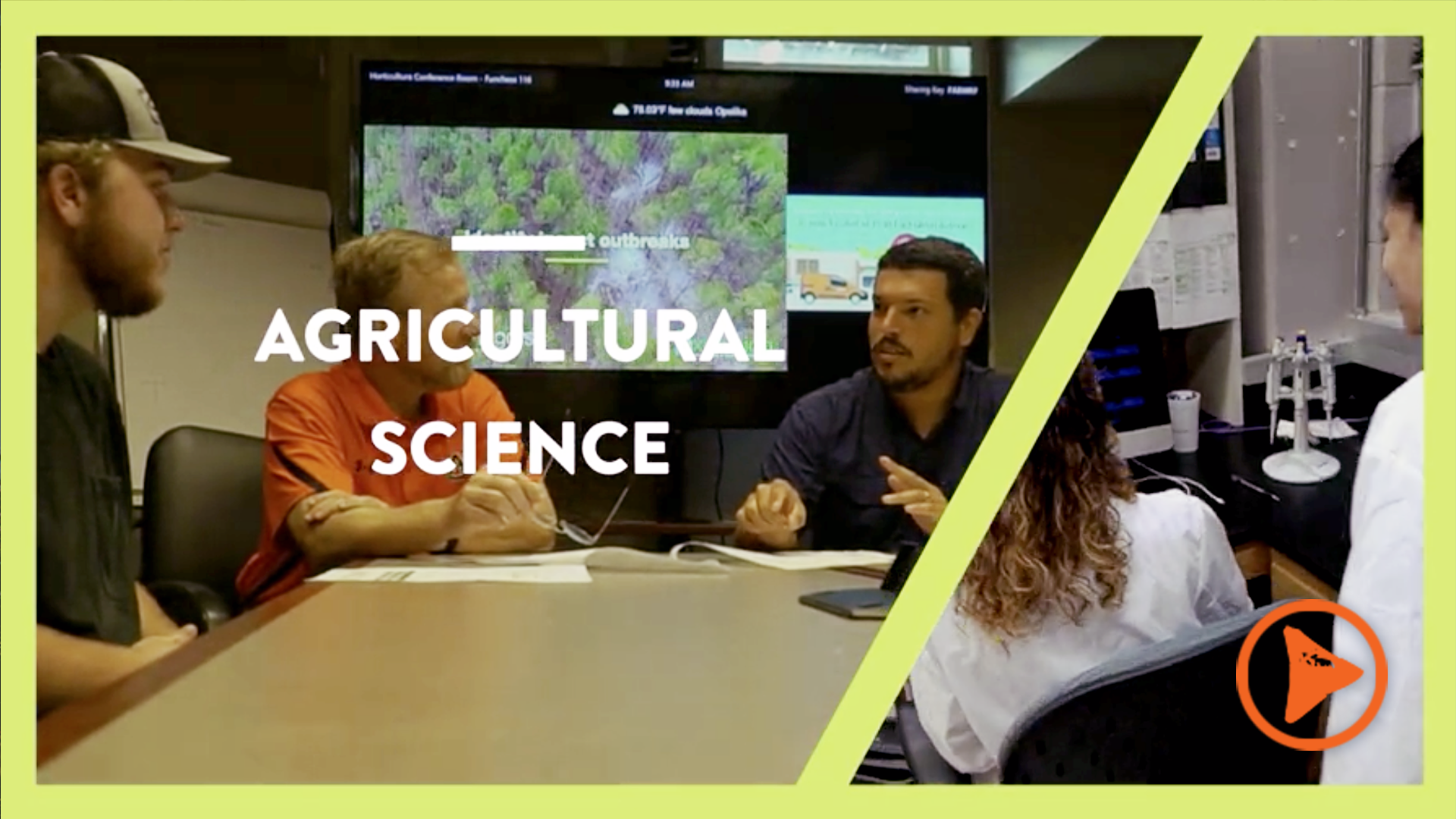 Meeting industries' diverse demands
The major in agricultural science offers a broad base of knowledge and expertise across a variety of agricultural disciplines. The cross-disciplinary program was developed in response to a growing and more diverse agricultural industry as well as the increased need among related industries for a more broadly skilled workforce.
An agricultural science degree will prepare you for careers in such fields as agribusiness, extension, government agencies, production agriculture and commodity groups. It is also an excellent foundation for graduate studies and an ideal double major for Auburn agriscience education students.
What you'll Study
We call agricultural science the big-picture major because it offers a broad overview of 21st-century agriculture. As a student in the program, you'll take courses that run the gamut from crop science, entomology and landscape gardening to agribusiness marketing, farm equipment repair and aquaculture production.
It's a flexible major, too, which means you can customize your curriculum based on which field interests you most. Click below for a complete outline of the agricultural science curriculum.
Major Curriculum & Requirements
What can I do with a Major in Agricultural Science?
Sales & Marketing
Cooperative Extension
Production Agriculture
Natural Resources Management
Agricultural Finance
Agribusiness Management
Youth Program Leadership
Commodity Organizations
Food Inspection
Public Relations
Find out more careers you can have by visiting our Career Discovery services.
Financial Aid & Scholarships