Agricultural Business
& Economics Major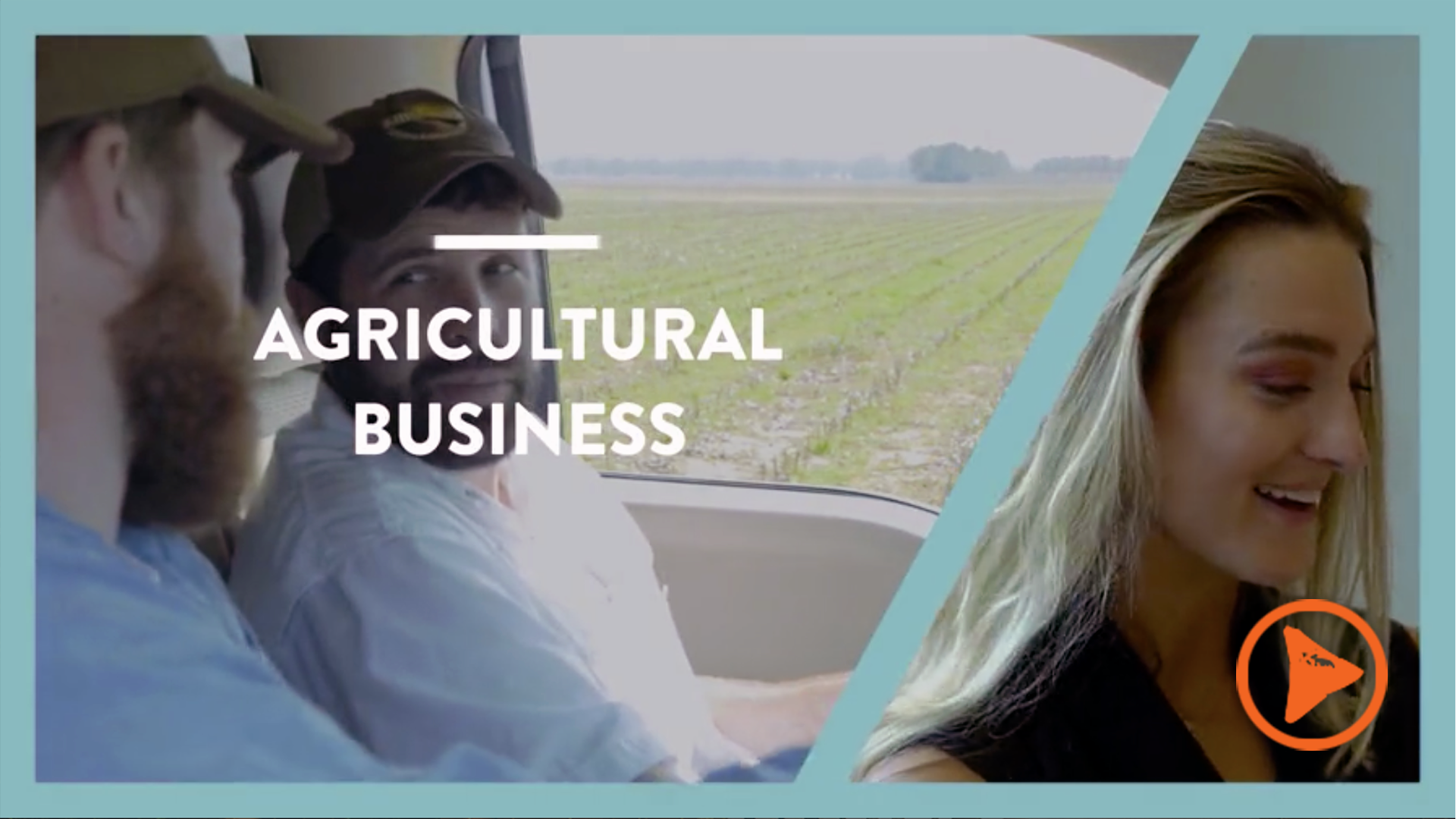 As a student in agricultural business and economics, you'll fully tap into the diversity and complexity of today's agriculture through extensive training in business, agricultural science and biology. You'll learn how each of these fields influences our industry.
What you'll Study
The agricultural business and economics major includes a variety of courses to prepare you to enter the many different careers available in the business and agricultural industries.
In your first two years, you'll take business courses such as Microeconomics, Financial Accounting, Macroeconomics, Managerial Accounting and Statistics, as well as other core courses that will provide the knowledge base necessary for your advanced agricultural economics classes. As you progress through your four years, you'll take Agricultural Finance, Agribusiness Marketing, Agricultural Law, Resource Economics, Agricultural Business Management, Agricultural Policies and Trade, Farm Management and Agricultural Prices.
A number of professional and agricultural electives are available to help you tailor your education in specific ways. Some students choose emphases in management, marketing or finance. Others choose to train in management and decision-making at the farm level, along with the technical aspects of production agriculture.
Many in our program choose to concentrate their studies around resource scarcity and environmental and rural development issues that have become critical. Public institutions that steward and safeguard our natural and human resources are primary employers in these areas.
Major Curriculum & Requirements
To cope with the diversity and complexity of today's agriculture, men and women need strong backgrounds in the business and economic concepts that relate to agriculture, agribusiness, marketing, and the management of natural resources. Also, a technical knowledge of agriculture and a broad-based background in the life sciences is highly desired by employers. Such training is available in Auburn University's Agricultural Business and Economics curriculum (AGEC), which is administered by the Department of Agricultural Economics and Rural Sociology.
What can I do with a Major in Agriculture Business & Economics?
As a graduate of this program, you will be prepared for a variety of careers in agribusiness, the financial sector or other private or government organizations.
Whether you are interested in agribusiness, farming, finance and credit, government service, resource and environmental economics, international agriculture, education, or your own business, this program offers opportunities for you.
Banking & Finance
Business Development
Lobbying
Law & Public Policy
Production Management
Agribusiness
Commodity Buying
Community Development
Insurance
Operations Management
Find out more careers you can have with your major by visiting our Career Discovery services page.
Financial Aid & Scholarships