Auburn Agriculture Online
Variety of Online Courses
We offer undergraduate and graduate online distance education courses, which may be taken individually or as part of a master's degree or graduate certificate program. 
Crop, Soil & Environmental Sciences Online Courses
CSES 1003 BASIC CROP SCIENCE (4)
CSES 2043 BASIC SOIL SCIENCE (4)
CSES 3123 PRINCIPLES OF WEED SCIENCE (4)
CSES 3153 TURFGRASS MANAGEMENT (4)
CSES 5013 ANALYSIS OF PLANT, SOIL, AND ANIMAL DATA (3)
CSES 5023 NUTRIENT MANAGEMENT (3)
CSES 5033 ADVANCED CROP SCIENCE
CSES 5063 SOIL MICROBIOLOGY LECTURE (3)
*CSES 5061 SOIL MICROBIOLOGY LABORATORY (1)
CSES 5083 SOIL RESOURCES AND CONSERVATION (4)
CSES 5103 PLANT GENETICS AND CROP IMPROVEMENT (3)
CSES 5163 ADVANCED TURFGRASS MANAGMENT (3)
CSES 5303 SOIL CHEMISTRY (4)
CSES 5403 BIOENERGY AND THE ENVIRONMENT (3)
CSES 5503 FORAGE PRODUCTION AND UTILIZATION (3)

* Requires a campus visit
Entomology & Plant Pathology Online Courses
ENTM 2043 INSECTS: AN INTRODUCTION TO ENTOMOLOGY (3)

ENTM 4020 ECONOMIC ENTOMOLOGY

ENTM 5363 LANDSCAPE ENTOMOLOGY (4)
PLPA 3003 GENERAL PLANT PATHOLOGY (4)
PLPA 5203 MYCOLOGY (4)
PLPA 5503 PLANT NEMATOLOGY (4)

PLPA 7860 PLANT DISEASE EPIDEMINOLOGY

ENTM/PLPA 5330 and 6330 IPM
Horticulture Online Courses
HORT 2023 HORTICULTURE CROP PRODUCTION (3)
HORT 2043 ORGANIC GARDENING (3)
HORT 2053 FOOD FOR THOUGHT (3)
Agriculture Economics & Rural Sociology Online Courses
AGEC 3013 AGRIBUSINESS MARKETING (3)
Graduate Degrees
Thesis & Non-Thesis
We offer both thesis and non-thesis master's degrees for the Crop, Soil and Environmental Sciences program. These graduate programs are designed for working professionals and may be earned completely online.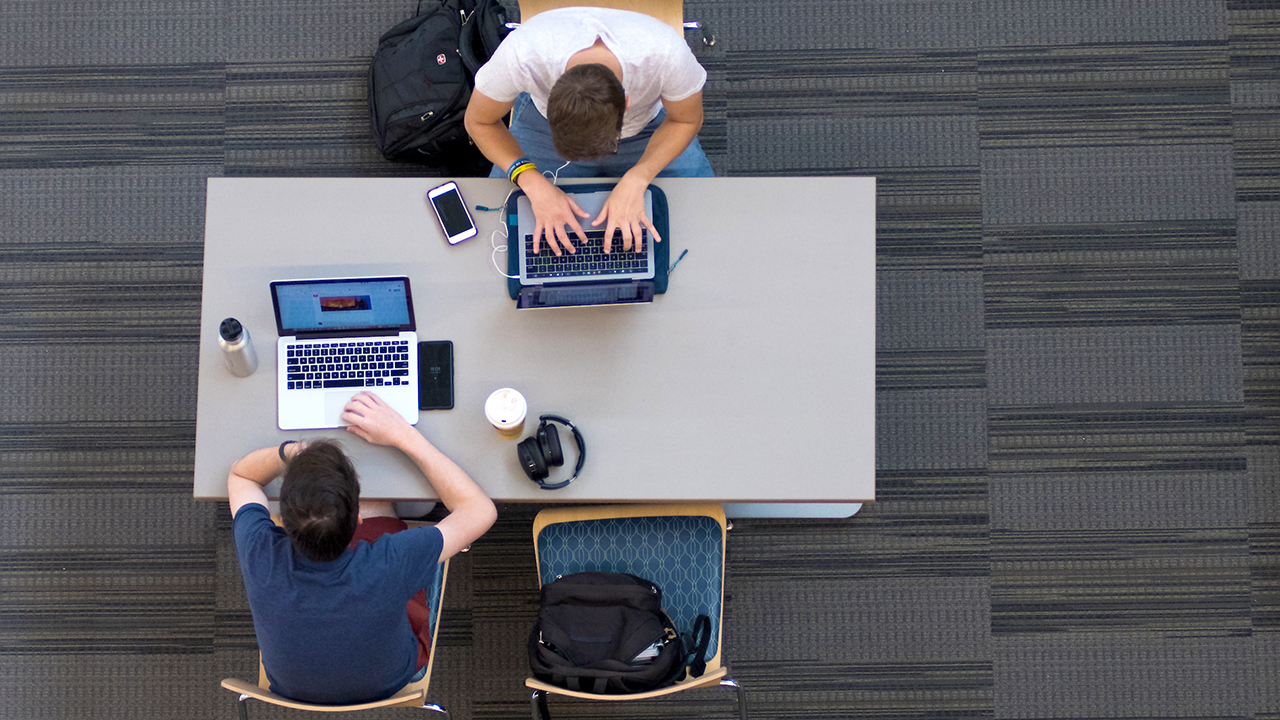 Have a question about one of our distance education programs? You'll probably find the answer here. If not, feel free to reach out to us any time agonlinehelp@auburn.edu.
HOW DO I ENROLL FOR an Auburn Online COURSE or DISTANCE EDUCATION PROGRAM?
If you are a fully admitted undergraduate* or graduate student at Auburn University, you may register through AU Access. If you are not a fully admitted Auburn student, follow the link below for detailed information on the enrollment process. 
*Please note that only graduate degrees and certificates are offered online. Interested in more information about our undergraduate programs? Click here.
WHEN CAN I ENROLL AS Auburn Ag Online STUDENT?
You can enroll in our distance learning courses at any time. Courses are offered fall, spring and summer semesters. You must begin your course within a few days of the start of the semester.
Starting dates now through the next semester are available on the Auburn University academic calendar.
HOW MANY Online COURSES ARE OFFERED BY THE COLLEGE OF AGRICULTURE?
We currently offer about 58 courses through distance education. These courses are offered through five different departments within the College of Agriculture.
HOW ARE Auburn Ag Online COURSES TAUGHT?
The courses are web-based, using a learning management system called Canvas. Once you have enrolled, you will be given access to the full course. The courses will be asynchronous, which means that you can log on any time of day or night, whenever it is convenient to you. You will still be required to complete the course within the semester of enrollment and complete assignments on time in order to obtain credit for the course.
Lectures will be provided by video streaming. Laboratory sessions will be provided in different manners depending upon the nature of the material. Demonstrations and field visits will be recorded so you can watch on your computer. Simulations may be used. Where hands-on experience is required, we may require a short visit to campus or to another location at a time suitable to all students just to carry out the laboratory portion of the course. This only applies to two courses. The other courses are fully online.
HOW WILL I SUBMIT ASSIGNMENTS & TAKE EXAMS?
Most of the assignments and exams are submitted in electronic format through Canvas. A proctor must usually be present for most examinations, whether in person or electronic is a case to case basis between you and your professor.
If accomodations are needed, please don't hesitate to reach out ahead of time. Email your request to your professor and advisor/program officer.
WHAT IF I AM NOT Good with a Computer? CAN I GET HELP WHEN I HAVE PROBLEMS WITH ACCESSING a Course OR TURNING IN ASSIGNMENTS?
Yes! ACES-IT Help desk is available to assist you and can be reached by phone at 334-844-9660 or by email at acesag@auburn.edu.
When sending you email, please include the nature of your problem and the best way to reach you.
ARE Online COURSES AS GOOD AS THE CLASSROOM CLASSES?
Yes, you will be learning exactly the same material, have the same assignments and the same examinations. The only difference is the mode of delivery.
We will make every effort to make the online distance education experience as good as the respective classroom courses!
WHAT IS THE DIFFERENCE BETWEEN MASTER OF AGRICULTURE & MASTER OF SCIENCE DEGREES?
To obtain a Master of Science degree, students must submit a thesis based upon original research carried out by the student. Master of Agriculture students must do special project and submit a professional report instead of a thesis and must take at least two additional courses.
View our Graduate Degrees & Programs for more information.
HOW WILL I CARRY OUT MY RESEARCH?
Those wishing to obtain a Master of Science or PhD degree must carry out research and publish the results in a thesis. The student will need to identify a faculty member who will serve as major professor and supervise the student's research program. There must be funding available to support the research program, as is the case with any other graduate student pursuing a MS or PhD degree.
The research program must be arranged on a case by case basis, and must be approved by students' graduate committee. If your research site is far from campus, we may need to arrange for a local researcher or faculty member to help with on-site support to your research.
A Master of Agriculture degree does not require a thesis, but requires additional courses.
HOW DO I FIND A FACULTY MEMBER TO BE MY MAJOR PROFESSOR?
Visit the Department of Crop, Soil, & Environmental Sciences and scroll down the page to Expertise & Research Interests. Then under the Faculty Research Areas you can click on a research topic you are interested in to see current research areas.
Or you may contact our Distance Education Coordinator, Adam McGhee, who can direct you to the faculty member most suited to your area of interest.
WHAT ARE THE TECHNOLOGY REQUIREMENTS?
In order to watch the videos and other media in distance education courses, you will need the following:
A computer with a minimum of 2 gigabytes of RAM, processor speed of 2.5 gigahertz or better, and adequate memory.
Broadband Internet service (DSL or equivalent) that delivers at least 3 Mbps and preferably more.
A video card that has dedicated memory (RAM) or a video card with at least 128MB RAM.
HOW DO I LEARN MORE ABOUT AUBURN Ag Online PROGRAMS?
The best way is to reach out and contact us. Fill out our quick request form below, and we'll get back to you with all you need to start your Auburn Ag Online distance learning experience!
The following requirements apply to each of our online graduate programs in the College of Agriculture. The thesis option leads to a Master of Science degree, and the non-thesis option leads to a Master of Agriculture. Both thesis and non-thesis options are available for the master's program in Crop, Soil and Environmental Sciences.
THESIS
MASTER OF SCIENCE, CSES
NON -THESIS
MASTER OF AGRICULTURE, CSES
MINIMUM BACKGROUND COURSES
There are no background course requirements to be admitted into our online degree programs. However, in order to succeed it is suggested students have general background courses in the subjects listed below, and students lacking these courses may be required to take these courses prior to or following admission into their program.
NOTE: a student's graduate committee may require additional courses.
RESIDENCY REQUIREMENT
Auburn Agriculture Online master's students are not required to come to campus. However, they are expected to interact on a regular basis with their major professor and graduate committee, and to participate in other ways in the department such as in seminars as well as online classes.
TIME REQUIRED
Although a Master's degree in Crop, Soil and Environmental Sciences may take a full time student up to two years to complete, distance education students who do not take a full load will require more time. Those with scholastic deficiencies of any sort may also require additional time. Also, for those doing a Master of Science degree, research is unpredictable and frequently requires more time than anticipated.