The annual Ag Roundup, hosted by the Auburn Agricultural Alumni Club and the College of Agriculture at Auburn University, will return to campus on Saturday, Sept. 25, offering a special opportunity for agriculture alumni and friends to gather for a day of hospitality.
The purpose of Ag Roundup, held at Ag Heritage Park on the Auburn campus, is to support the college by raising visibility, maintaining connections, supporting student scholarships and encouraging the Auburn Spirit.
After the 2020 Ag Roundup was held virtually, the 2021 event is planned as a special "Welcome Home" celebration, allowing alumni to reconnect in person with friends and their families. The popular live auction for student scholarships will return, and the event will have a mix of sponsors and exhibitors, including College of Agriculture departments and student organizations. Food samples from multiple Alabama agricultural organizations and businesses will be available, and several members of Sweet Grown Alabama will showcase their products. Student organizations will also offer games and activities for all ages.
Many of the companies involved hope to meet College of Agriculture students that will be graduating soon, said Kent Stanford, chair of the Ag Roundup Committee and second vice president of the Auburn Agricultural Alumni Club.
"I would encourage folks to attend Ag Roundup to reconnect with the Auburn Agriculture family," Stanford said. "Dealing with the pandemic prevented us from gathering in 2020, so this will be a great time to meet friends, engage with College of Ag departments and faculty, and see what student organizations have going on. We all value seeing people in-person and spending time together, so this will be a wonderful opportunity to do just that."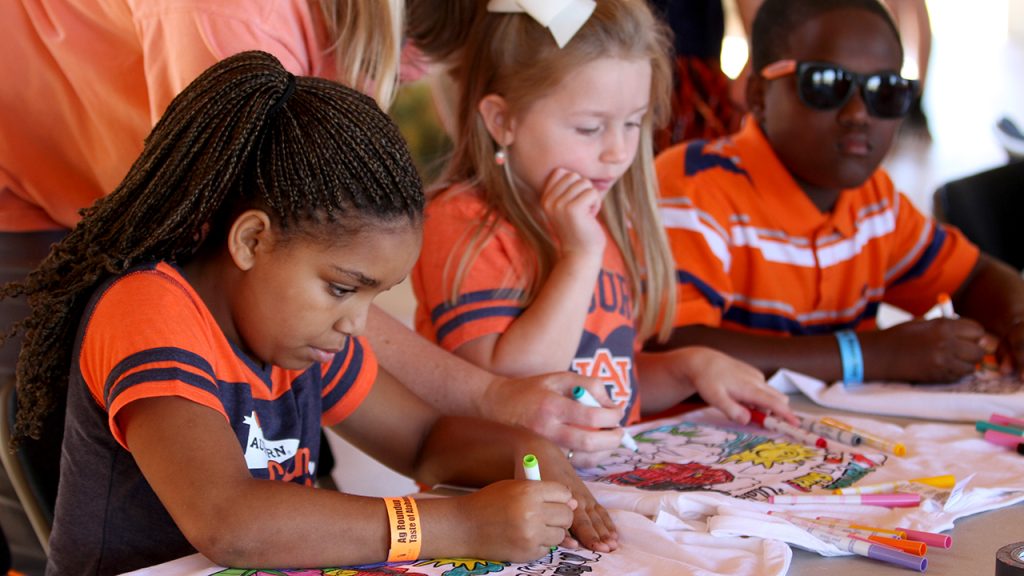 Stanford said for many young families with small children, it may well be their first chance to bring their kids to campus and catch up with fellow alumni.
"We encourage our alumni to bring a high school student with them to talk with student recruiters about selecting Auburn as their college of choice and to let them see the atmosphere on game day," he said. "It should be a good time for all!"
At this time, there are no attendance restrictions, and the event is open to anyone who would like to attend. Admission is $5 per person and payable at the gate or online in advance at aub.ie/agroundup2021.