Ecological Engineering
Option
What you will study
The ecological engineering option meets a growing demand for engineers with the ability to solve environmental problems using knowledge of natural ecological and biological principles.
Learning areas include non-point source pollution, watershed modeling, stream and river restoration and natural resource conservation.
Major Curriculum Options & Requirements
What can I do with the Ecological Engineering option?
Sustainability & Renewable Energy
Water Resource Engineering
Environmental, Ecosystem Restoration
Find out more careers you can have by visiting our Career Discovery services page.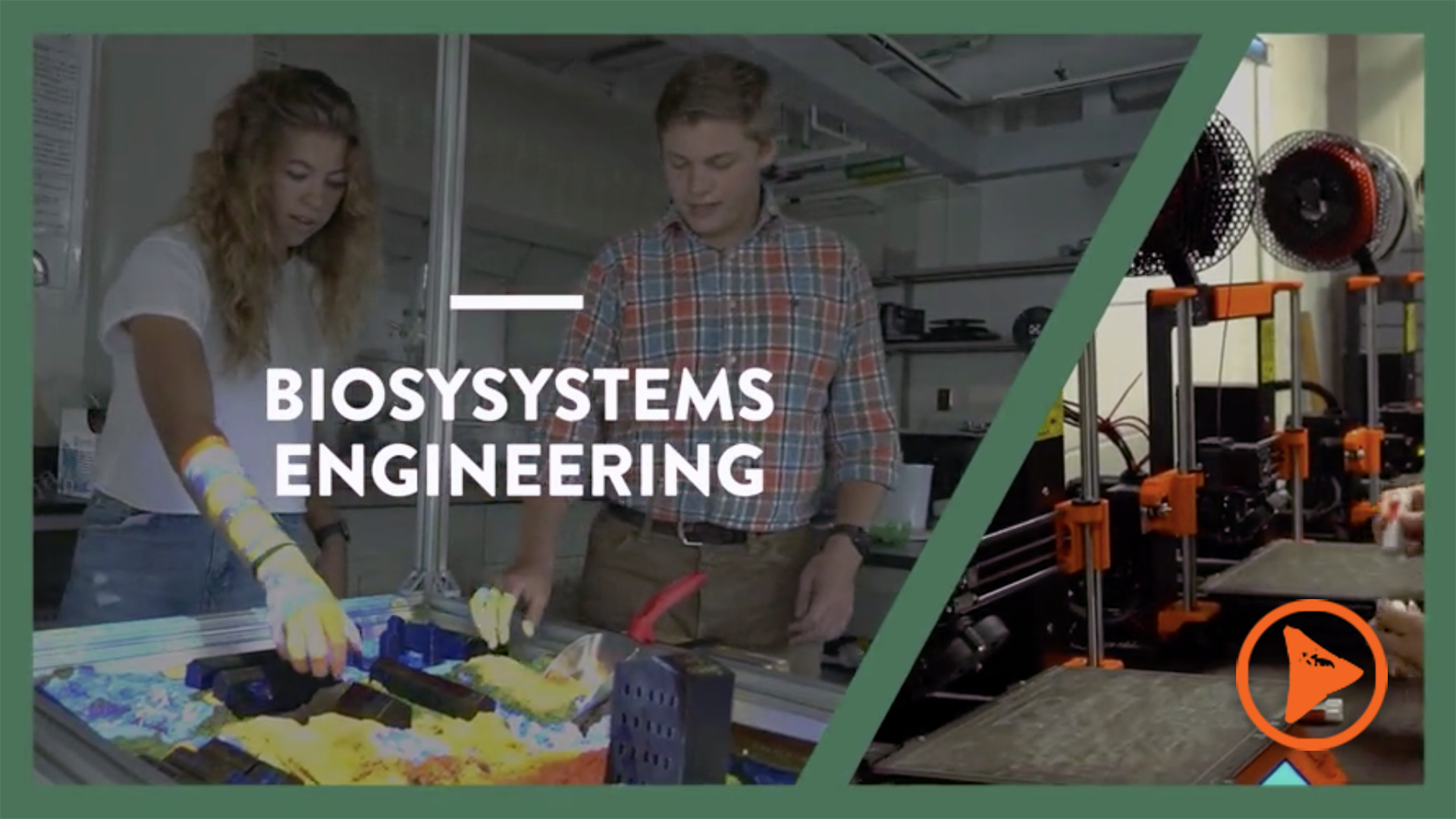 Financial Aid & Scholarships
Biosystems Engineering Dept.