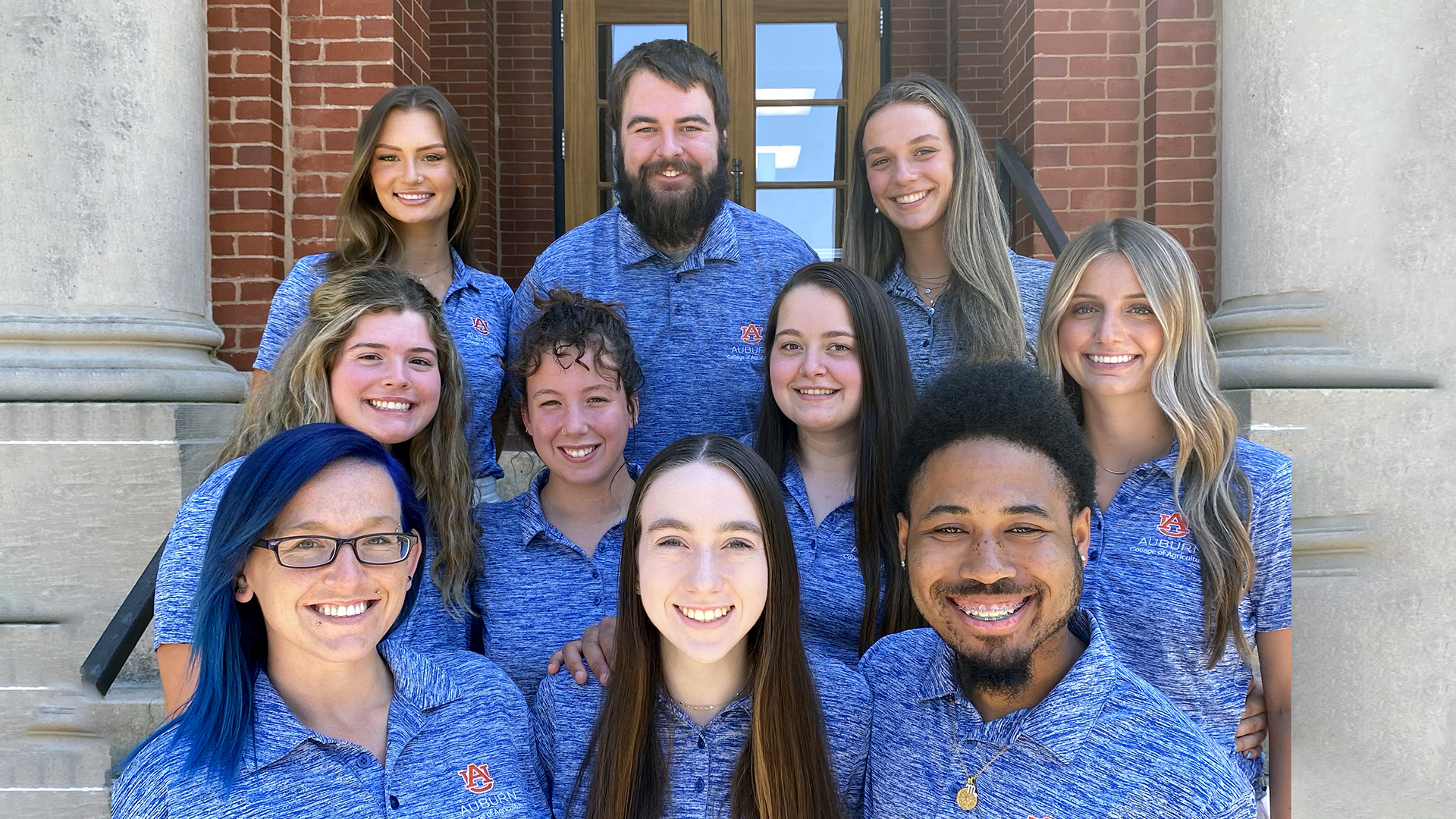 Ag Peer Mentoring Program
The College of Ag Peer Mentors serve to enhance the academic advising services and professional development of undergraduate students in the College of Agriculture.
Mentor responsibilities include supplementing academic advising services, increasing awareness of and participation in career developments activities, and providing targeted workshops for students to enhance academic performance. Mentors are available to answer questions and provide guidance from a student's perspective in regards to advising and academic matters, as well insight on high-impact experiences such as internships, study abroad, and undergraduate research.
Ag Peer Mentors hold weekly office hours in which current students can schedule meetings to address academic and career exploration questions.
Meet Your Ag Peer Mentors
Skylar DeLardi – Animal Sciences Pre-Vet
Hometown: Fairfield, Connecticut
Kaitlyn Firestone – Animal Sciences Pre-Vet & Exercise Science Double Major, Business Minor
Hometown: Danville, California
Katie Gross – Animal Sciences Pre-Vet, Psychology Minor
Hometown: Nashville, Tennessee
Wes Hare – Applied Biotechnology
Research Peer Mentor
Hometown: Libertyville, Illinois
Rodney Hobbs – Animal Sciences Pre-Vet
Transfer Peer Mentor
Hometown: Foley, Alabama
Sarah Hyde – Environmental Science
Research Peer Mentor
Hometown: Chelsea, Alabama
Court Green Johnson – Animal Sciences Pre-Vet
Transfer Peer Mentor
Hometown: Green Pond, Alabama
Naomi McDonald – Animal Sciences Pre-Vet
Hometown: Pinson, Alabama
Danielle Shumard – Animal Sciences Allied Industries
Hometown: West Palm Beach, Florida
Emily Ward – Biological and Agricultural Technology Management, Crop, Soil & Environmental Science Minor
Hometown: Enterprise, Alabama