As 18-year-old Mariannah Harding straightened her master's regalia on Samford Lawn, she reflected on the days she worked in Auburn University's most iconic building.
"I watered the plants in Samford Hall," she said. "I remember looking outside, watching students take their graduation pictures. And now, here I am."
You read that right: At just 18, Harding is graduating from Auburn with a Master of Agriculture in Horticulture with a public horticulture certificate during commencement ceremonies this Saturday, Aug. 5. And she's the eighth child in her family to have started undergraduate collegiate studies by age 12.
"I come from a family of 10 children," she said. "I'm the eighth. We all homeschooled, which was something my parents decided to do with my oldest sibling when they saw she was really excelling in math. By the age of 12, she was doing really well, to the extent that she and my parents decided to dual enroll her at a local university."
The educational model built by parents Kip and Mona Lisa Harding was successful for not one but all of their children.
Just look at a few of the Harding siblings for proof: Hannah was Auburn University at Montgomery's youngest graduate at the age of 17 in 2005. Serennah was the Navy's youngest doctor at the age of 22. Seth and Katrinnah each became Alabama's youngest lawyers in recorded history.
Their secret? According to Harding, she and her siblings were encouraged to focus not on grades or academics themselves, but on the pursuit of their interests.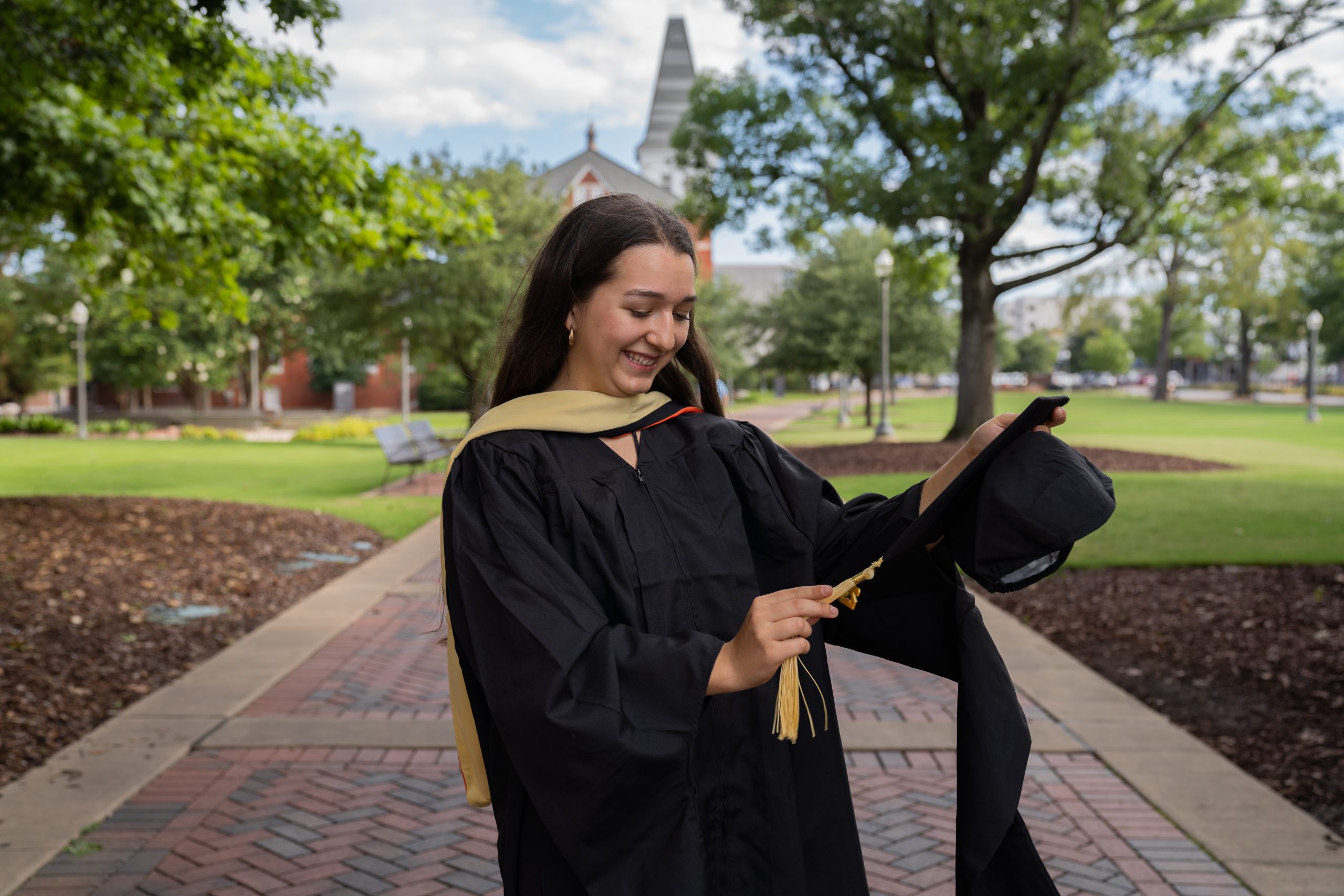 "They gave us a passion," she said. "And they always were saying, 'We'll continue this for our children as long as it works for them and they are comfortable with it.'"
Her mother kept a journal over the years, which set the foundation for their book "The Brainy Bunch: The Harding Family's Method to College Ready by Age Twelve."
"We've had so many people reach out to say, 'Can you help us do this, too? We read your book and are now totally inspired,'" said Mona Lisa Harding. "I love those calls, those emails."
Her daughter said she grew up in a "wonderful family culture," because there was support, not pressure. And while accelerated learning was obviously part of their life, it wasn't their whole life.
"We were never all day, every day focusing on school, trying to achieve great numbers," she said. "It was really about asking ourselves daily what we can do to glorify God and to live a life and follow a path that we want to take."
Harding credits her unique education for giving her essential skills including time management, focus, self-discipline and the ability to prioritize.
She earned her bachelor's degree online from Bellevue University by age 16. She studied health sciences and had planned to go into medicine like one of her sisters. But a lifelong love of gardening — and her parents' gentle reminders to pursue her passions — led her to the College of Agriculture at Auburn.
She did her master's studies on Auburn's campus — her first traditional, in-person, educational experience — and lived in an apartment in town with one of her sisters.
"That was honestly one of the things I was really looking forward to," she said. "I was really ready for an in-person learning environment. It was different, of course, but I loved it so much.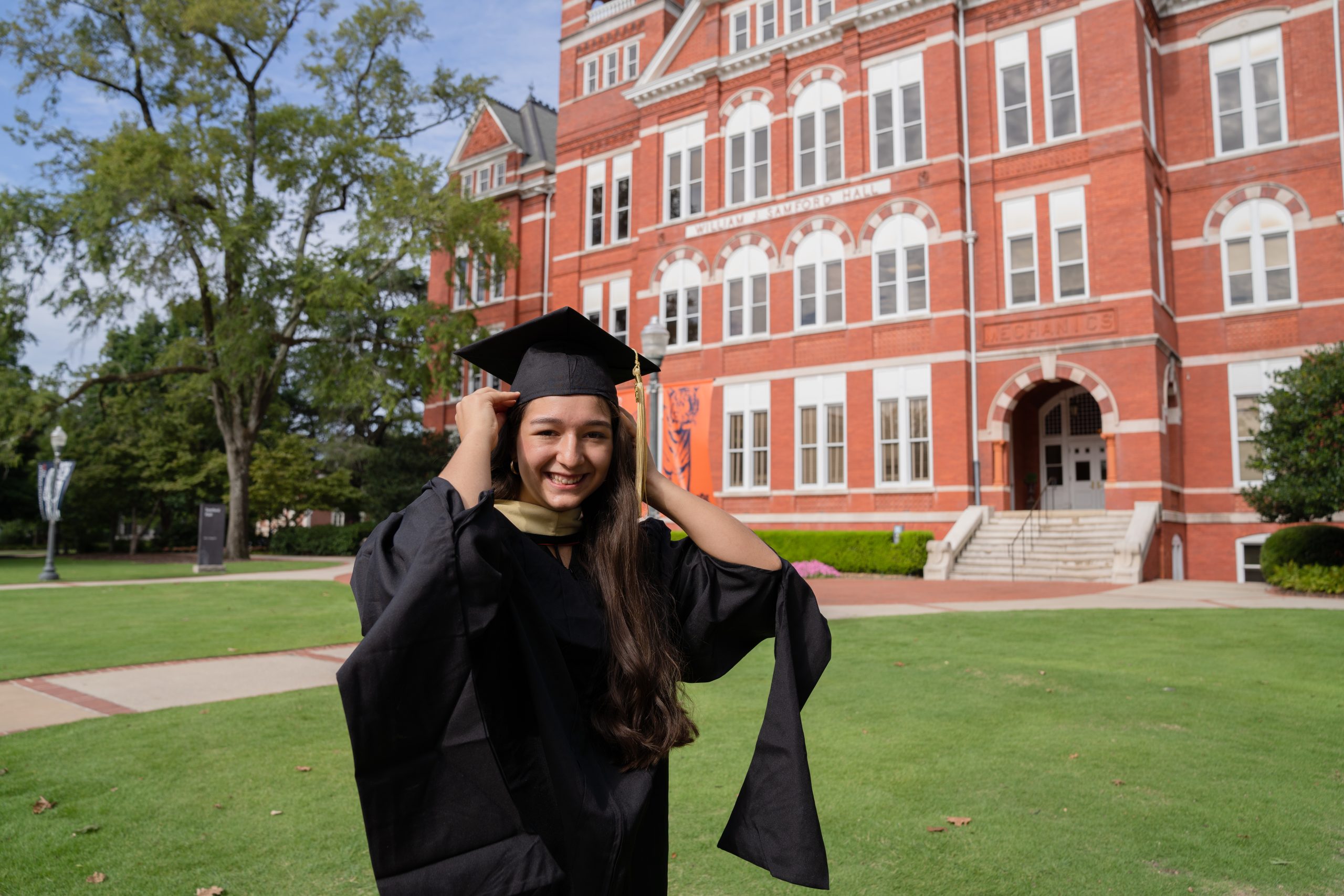 "It was great to be able to connect with classmates, and I really enjoyed getting to know professors, learning from them and hearing their encouragement to younger horticulturalists. And just being here, being on campus. I am going to miss being a student here."
In addition to watering plants in Samford Hall, Harding worked as an intern this summer with the Alabama Cooperative Extension Service. That experience gave her an appreciation for Alabama Extension's mission, and she has applied for several positions with the service across the state.
"I'll have to see where I end up," she said. "A long-term goal of mine is to one day work in farming, specifically flower farming. For now, I am just following where the Lord leads me."
To learn more about the Harding family, you can find them on YouTube at College by Twelve.