Alabama Agricultural Experiment Station Articles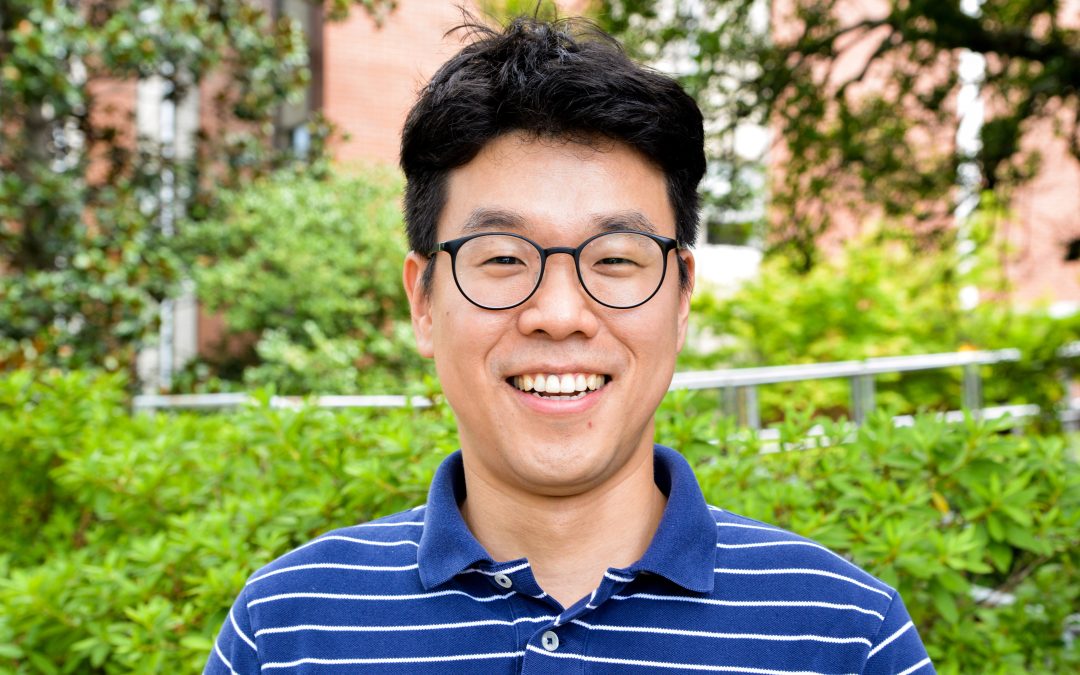 The agriculture industry in the United States is one of the most...
By Paul Hollis / Jul 29, 2019 1:53:18 PM Feature As agricultural research dollars become increasingly scarce, it's more important than ever that funded projects provide timely solutions to real-world problems. That's why the proposals approved for Auburn University's...
By Paul Hollis While cattle production represents a $2.5 billion industry in Alabama, the economic impact could be even greater if not for the limiting factor of reproductive inefficiency. That's why Auburn University researchers are creating a basis of knowledge that...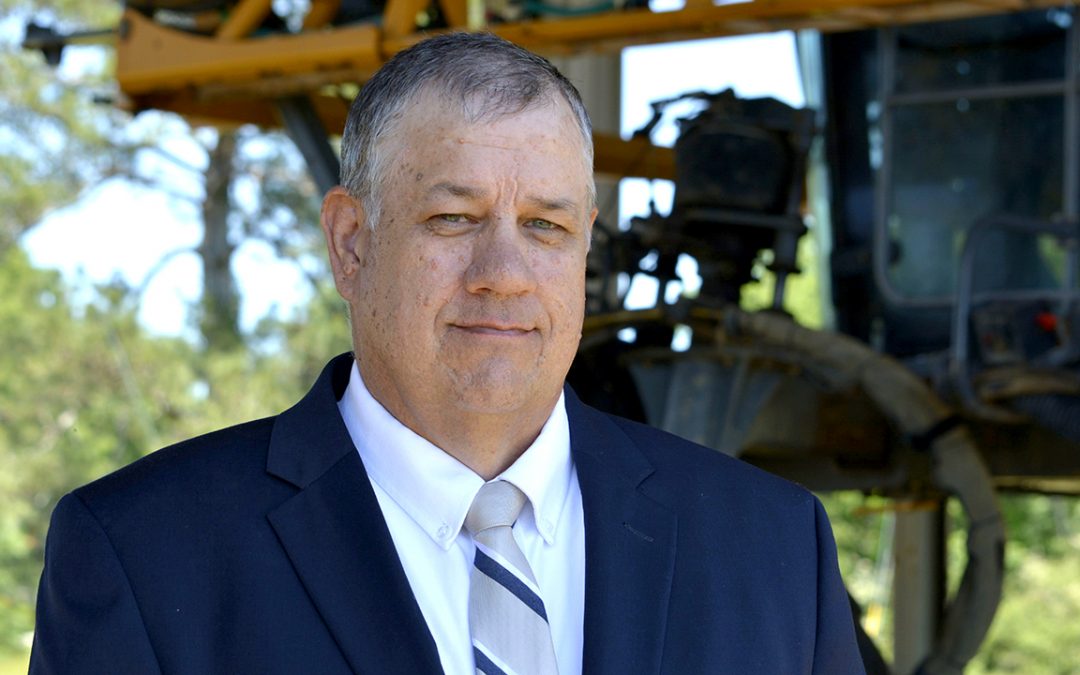 Greg Pate was named the Alabama Agricultural Experiment Station's director of research operations for outlying units effective Monday, June 1.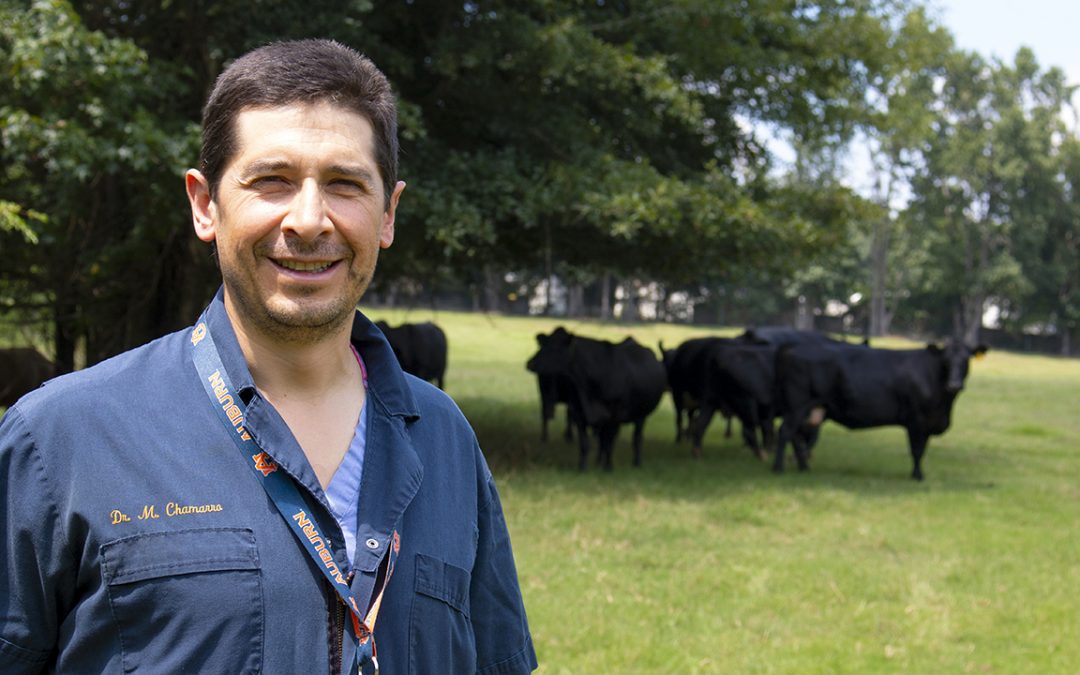 AAES researcher Manuel F. Chamorro, assistant professor of food animal medicine and surgery in the College of Veterinary Medicine, is working on a PAR initiative to help fight the leading cause of death in nursing beef calves older than three weeks of age.
Fernando Biase, assistant professor in the College of Agriculture's Department of Animal Sciences, is leading a project that will create a basis of knowledge allowing for the development of strategies to improve fertility in beef cattle.
By Paul Hollis Long-term research is vital to the future of U.S. production agriculture, but farmers can't always afford to wait for solutions to their most pressing problems. That's why a new Auburn University funding program is providing shorter-term grants that...
By Paul Hollis Long-term research is vital to the future of U.S. production agriculture, but farmers can't always afford to wait for solutions to their most pressing problems. That's why a new Auburn University funding program is providing shorter-term grants that...
By Paul Hollis The Central Alabama Crops Tour has been an annual happening on the region's farm scene for just shy of 40 years now, with Auburn University researchers and extension specialists and county and regional agents updating producers on the latest in...
By Jamie Creamer The College of Agriculture has launched a project to establish a highly productive, on-campus teaching garden that will give greater visibility to active agricultural fieldwork at Auburn and enhance the legacy of the historic Old Rotation. Faculty...
Auburn University plant pathology professor Austin Hagan is the 2017 recipient of the American Peanut Research and Education Society's Coyt T. Wilson Distinguished Service Award. He was presented the award in July during the society's annual meeting in Albuquerque,...
Zhanjiang "John" Liu—Auburn University's associate provost and associate vice president for research, and a professor in the School of Fisheries, Aquaculture and Aquatic Sciences—was named a Fellow of the World Aquaculture Society at its annual meeting, held June...
By Paul Hollis A research team led by Auburn University is working to help peanut farmers maintain and improve their production in a changing environment that's certain to include increasingly limited water resources. "Adequate water availability for all crops is an...
By Paul Hollis By most any standard, a $1.85 return on an initial investment of $1 is a good deal. According to a recent study, that's what federal investments into agricultural research pay back through additional investments from state, local and private-sector...
By Paul Hollis Auburn is joining with three other Southeastern universities in a $5 million research effort to help ensure water for agricultural production while maintaining healthy rivers and springs. The project—funded by a five-year grant from the United States...
By Steve Li Cover crops can provide many benefits to peanut and cotton rotations in terms of suppressing weeds, conserving soil moisture for planting, increasing soil organic matter, reducing soil erosion and more. In fields where residual herbicides are used during...
By Paul Hollis Have you ever bitten into your favorite fast-food chicken sandwich only to find the meat is tough and chewy? This could become a rarity, thanks to a process an Auburn University researcher is developing to rapidly detect poor meat quality in chicken...
By Ravali Bheemanathini Alabama has enough miles of rivers and streams to circle the earth five times, and for the past 25 years, a devoted group of citizen volunteers has worked to protect these bountiful water resources. The group is Alabama Water Watch, and as it...
AUBURN, Ala.—Cow-calf producers across the state will gain valuable insight on how to rebuild their herds successfully during the Auburn University Department of Animal Sciences' 2017 Beef Cattle Conference Saturday, Aug. 12, 8 a.m.-3 p.m., at the Ham Wilson Livestock...
By Paul Hollis While fruits and vegetables are undeniably good for the body, they're also a major boost for Alabama's economy, Auburn University and Alabama Agricultural Experiment Station economists found in a recently completed analysis of the industry. "Specialty...
By Austin Hagan Seed accounts for up to 20 percent of the total variable production cost for peanut producers, especially for larger-seeded cultivars such as Georgia-06. One option for saving money is to reduce seeding rates, but can this be done without negatively...
With the summer months approaching, the National Poultry Technology Center at Auburn University hosted about 80 poultry managers and technicians April 19 for a hands-on training seminar on hot-weather housing, ventilation and equipment issues. The event was the first...
The Market at Ag Heritage Park kicks off its 2017 season Thursday, May 11, from 3 to 6 p.m. on the Auburn University campus and will be open every Thursday, same time and place, through Aug. 24. The weekly farmers market is held on the grounds of Ag Heritage Park's...
Beth Guertal, a professor in Auburn University's Department of Crop, Soil and Environmental Sciences, has been voted president-elect of the Crop Science Society of America, or CSSA, and will advance to the role of president at the organization's 2018 meetings in...
By JAMIE CREAMER April 1 marked the launch of a free, online crop management tool designed to help cotton producers in Alabama and the Southeast get the upper hand on thrips, the region's most consistent pests of seedling cotton. Developed at North Carolina State...
Construction will begin this summer on three new College of Agriculture facilities that the Auburn University Board of Trustees signed off on at its April 7 meeting in Auburn. The project list includes an 8,150-square-foot administration building at the Charles C....
By Eddie McGriff Henderson Farms in Madison, Alabama, topped the 2016 National Corn Growers Association state contest for Alabama in the irrigated (305.7 bushels per acre) and the non-irrigated categories (232.7 bushels per acre). Mike Henderson along with son, Chad,...
Three Auburn University researchers will be among more than 60 academic and governmental researchers to participate in the SEC Academic Conference to be held this month. Eve Brantley, Extension specialist and associate professor, Department of Crop, Soil and...