Herbicide Resistance, Summer 2022 Internship at Bayer
Applications can be submitted at Bayer Career USA (link above) using reference code: 439041
At Bayer, we recognize the quality of your research on weed science and the talented students that come from your programs. It will be greatly appreciated if you could forward this information to your qualified students.
Duration – Summer 2022
Partner with Weed Control Senior Scientist to conduct and coordinate greenhouse, growth chamber and laboratory experiments contributing to the characterization of herbicide resistance in key troublesome weeds;

Analyze, interpret, summarize and report the results;

Use predictive modeling to determine key practices that contribute to selection of herbicide resistance;

Help develop and evaluate new weed control product concepts;

Share findings and recommendations on a regular basis with the opportunity to present final findings and recommendations at the conclusion of the internship;

Perform other duties as assigned.
Undergraduate Research Internships in Plant Virology
Send CV, letter of intent with qualifications/experience to Dr. Sung-Hwan Kang
Duration – Spring 2021 – Summer and following semesters.
Overview – Intern will assist with ongoing research projects, including molecular identification and characterization of the virus and its interaction with plants, maintenance of laboratory model plants and bacterial culture.
Overview – Interested in working with reptiles? Want to gain research experience?
WWOOF USA
Sign-up online, become WWOOF-USA member, review access to the farms directory, read reviews of farms from others and contact farms you are interested in visiting.
Duration – Year round
Overview – A cultural and educational exchange focused on organic farming. Learn practical farming-skills. Participate in an agricultural exchange. Travel and explore the US. Be part of the real food movement.
Overview – Lab and greenhouse assistance with rearing insects and growing plants. 10-20 hours per week with pay.
Overview – Water management. Course set-up. Career minded with a desire to advance in the golf course management industry. Pesticide/ Fertilizer Application and Calibration. Crew Management and Project Management
Duration – Fall
Overview – Watch squirrels at a location of your choice for 50 minutes/week this fall. (5-10 min) Record observed behaviors on easy to use data sheet. Submit data through online survey.
Overview – Auburn alumni ran company, needs summer internship help. As a young up and coming agronomist, this internship is hugely beneficial. Get daily in-field experience with real pros.
Overview – Auburn lawncare has two College of Agriculture students employed already and are looking to hire up to 4 more people this year. Part time or full time. Also open to paid internships if anyone is in need. They are looking to hire experienced people or no experience. Pay ranges from $10 per hour to $16 per hour depending on experience.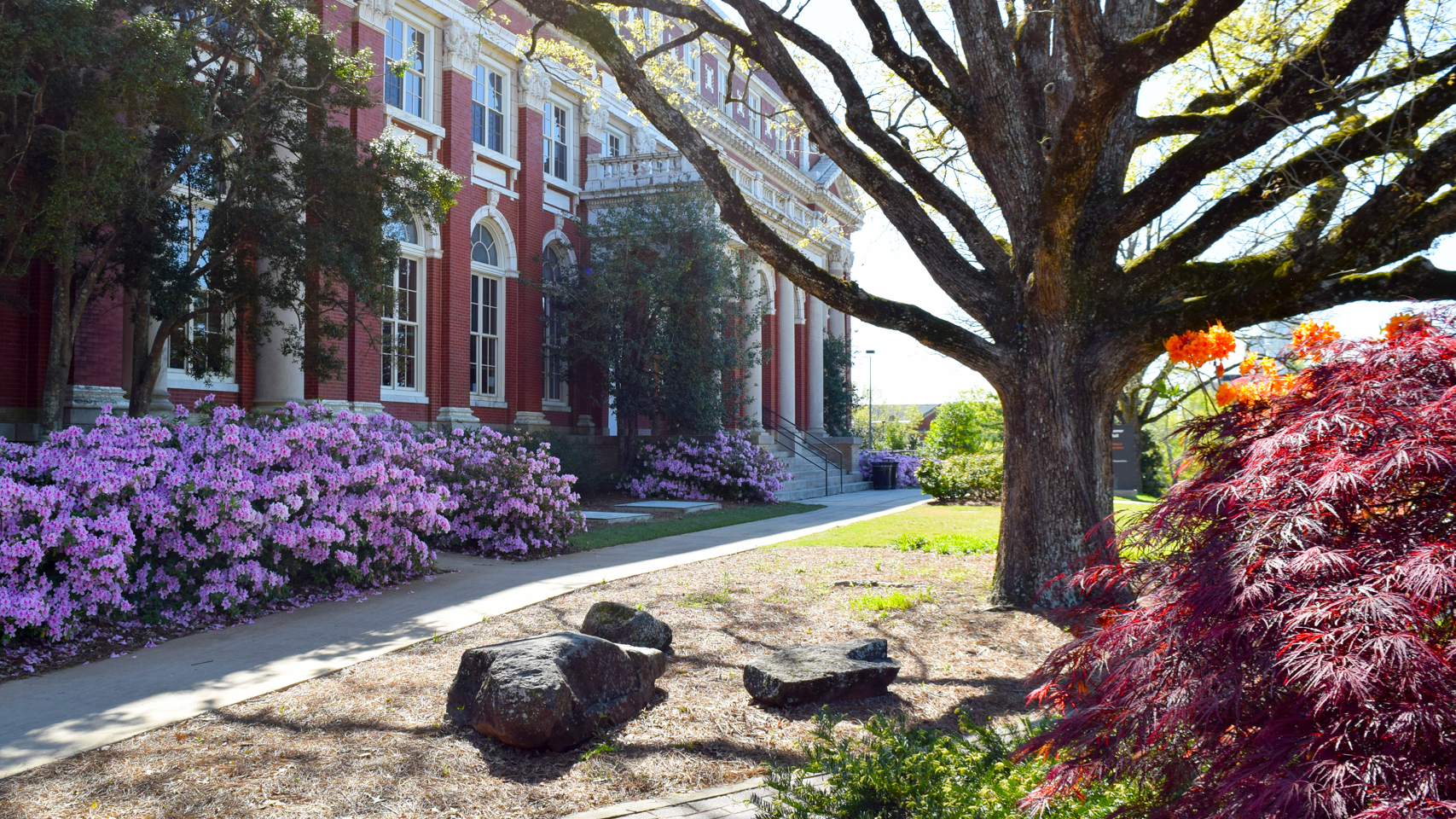 Visit Campus In-Person or Virtually!
Graduate Degrees & Programs