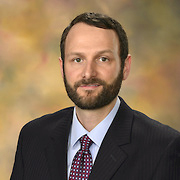 Address:
295 CASIC Building
Auburn Univ, AL 36849
Biography
EDUCATION
Ph.D. Animal and Poultry Science, University of Guelph, Canada
M.Sc. Animal and Poultry Science, University of Guelph, Canada
PROFESSIONAL EXPERIENCE
2021-present: Associate Professor, Department of Animal Sciences, Auburn University, Auburn, AL, USA
2015-2021: Assistant Professor, Department of Animal Sciences, Auburn University, Auburn, AL, USA
2018-2022: Adjunct Professor, Department of Animal Nutrition and Feed Science, Sichuan Agricultural University, Sichuan, China
2015-2018: Adjunct Professor, Department of Animal Biosciences, OAC, University of Guelph, Ontario, Canada
2014-2015: Research Associate, Department of Animal Biosciences, OAC, University of Guelph, Ontario, Canada
2010-2014: CIHR Postdoctoral Research Fellow, Department of Physiology and Pharmacology, Schulich School of Medicine and Dentistry, Western University, London, Ontario, Canada
HONORS & AWARDS
2022-present: Mike and Leann Rowe Endowed Professor
2021: Dean's Excellence in Undergraduate Mentoring Award, College of Agriculture, Auburn University
2019: Foundation for Food and Agriculture Research New Innovator Award
Research
My research focuses on several key areas:
Studying the ability of fetal porcine and postnatal mouse skin isolated stem cells to form germ cells under various in vitro culture conditions. The ability of stem cells to form germ cells in vitro opens up many possibilities to study germ cell formation under controlled in vitro conditions.
I am also interested in the exploration of intra-ovarian signaling pathways required for normal oocyte/embryo development within livestock species. This has the potential to improve in vitro oocyte techniques such as growth, maturation, and cryopreservation within agriculturally relevant species.
Develop molecular methods to improve heifer and gilt selection for reproductive potential in order to improve the productivity and efficiency of these valuable agriculture sectors.
Courses
ANSC-3600 — Reproductive Physiology
ANSC-4980 — Undergraduate Research
ANSC 7950 — Seminar
Publications