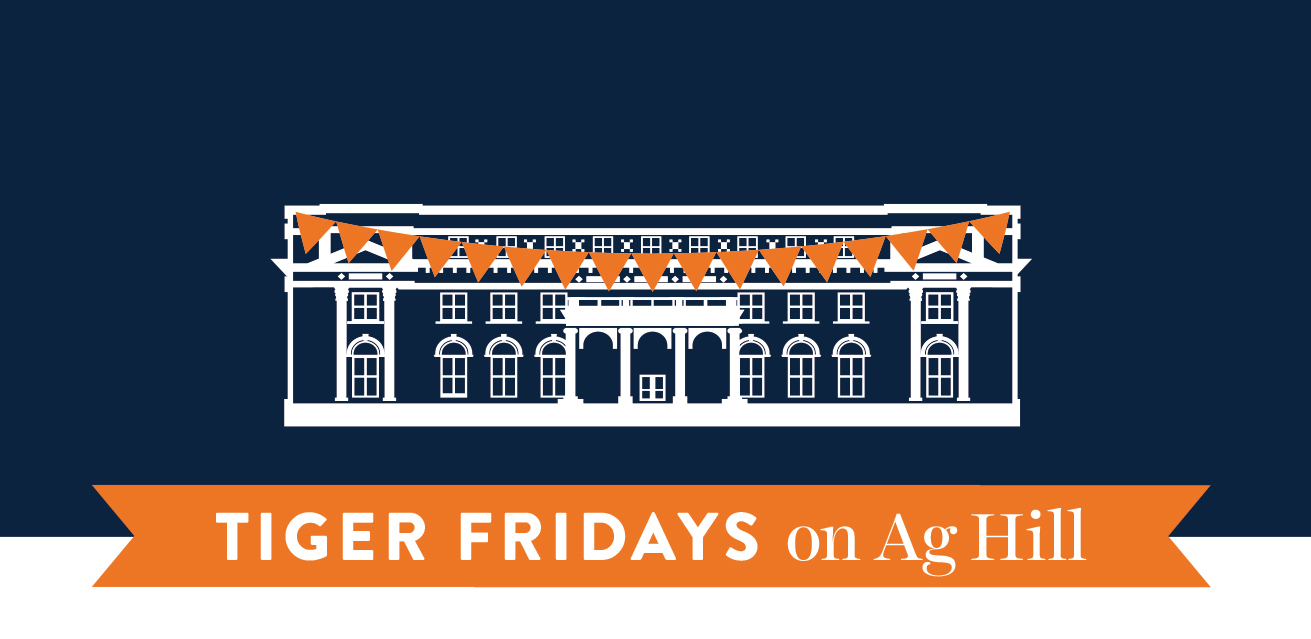 Tiger Fridays on Ag Hill
In-person and virtual options available!
Come visit Auburn University for Tiger Friday on Ag Hill! You'll spend the afternoon exploring the various food, agricultural and environmental science majors the College of Agriculture offers and touring the college's facilities. Not able to join in-person? We have a virtual option- See schedule below!
IN-PERSON TIGER FRIDAY ON AG HILL SCHEDULE
11:00 AM-12:00 PM — Lunch
Alfa Pavilion, 620-A S Donahue Dr., Auburn
12:15-12:30 PM — Check-in
12:30-1:00 PM — Academic browse
1:00-1:10 PM — Welcome from the Dean
1:10-1:30 PM — College presentation
2:00-3:00 PM — Ag Hill tour
VIRTUAL TIGER FRIDAYS ON AG HILL SCHEDULE
1:00-1:10 PM — Welcome from the Dean
1:10-1:30 PM — College presentation
2:00-3:00 PM — Ag Hill tour