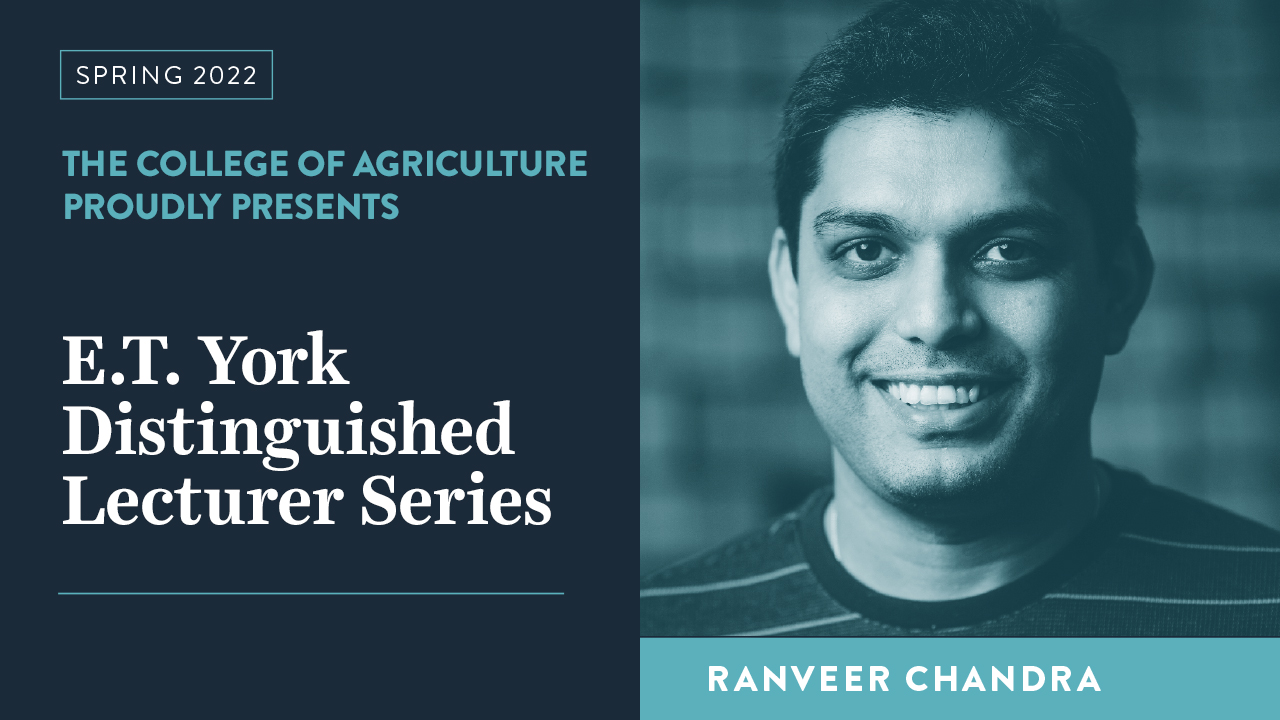 Lecture: Empowering Farmers with Affordable Digital Agriculture Techniques
Join us Wednesday, April 20th at 4:00 pm, in the Auditorium of the Auburn University Hotel and Conference Center.
Ranveer Chandra is CTO of Agri-Food at Microsoft, leading research and innovation across different industry verticals including retail, FSI and energy. He started the FarmBeats project in 2015, which shipped as a Microsoft product in 2019. He has an undergraduate degree from the Indian Institute of Technology Kharagpur and a Ph.D. in computer science from Cornell University.
RSVP: https://auburn.campuslabs.com/ENGAGE/EVENT/7936535
LIVE STREAM: https://aub.ie/DrRanveerChandra