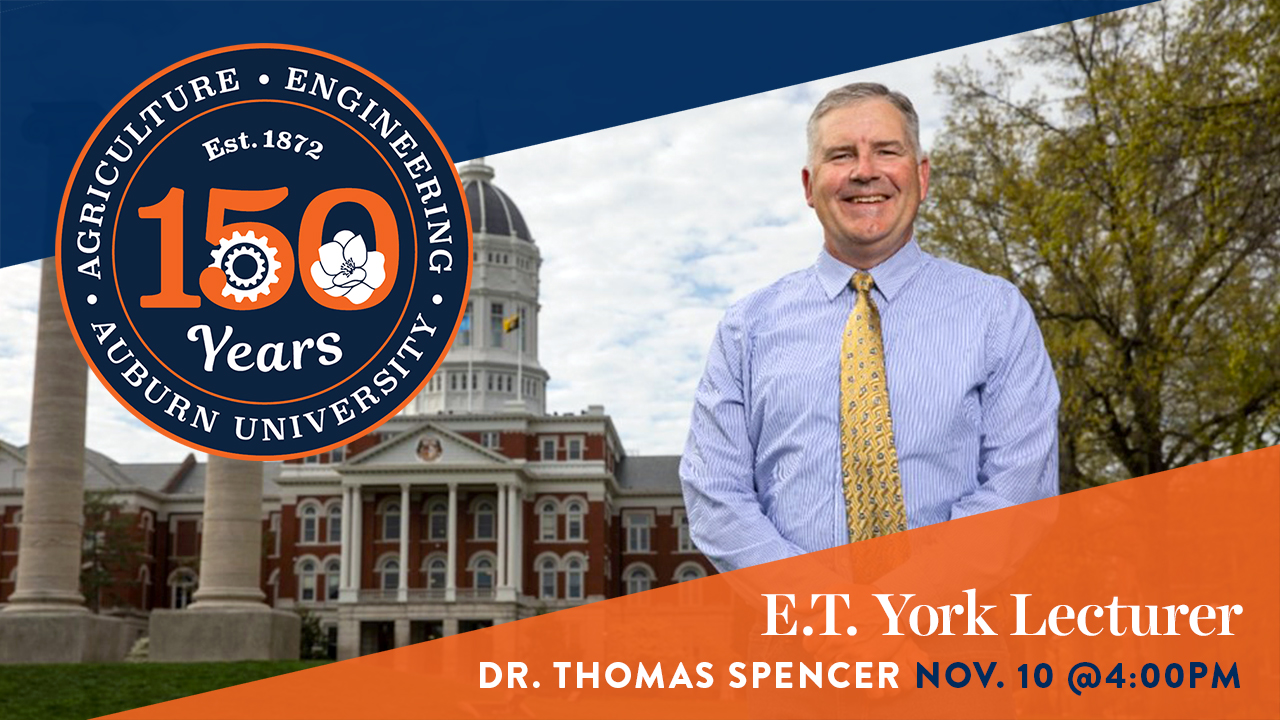 Impacts of Basic and Translational Research on Reproductive Health in Humans and Animals
The E.T. York Distinguished Lecturer Series features internationally known speakers addressing issues related to agriculture, food, the environment and natural resources. It was established in the Auburn University College of Agriculture in 1981 through a gift from E.T. and Vam Cardwell York; both are native Alabamians and Auburn University graduates.
Dr. York served as Director of the Alabama Cooperative Extension Service from 1959 until 1962; he then went on to head the USDA's Federal Extension Service in Washington, D.C. Later, he served as provost and vice president for agriculture at the University of Florida and then chancellor of the State University System of Florida until his retirement in 1980.
Lectures are free and open to the public.