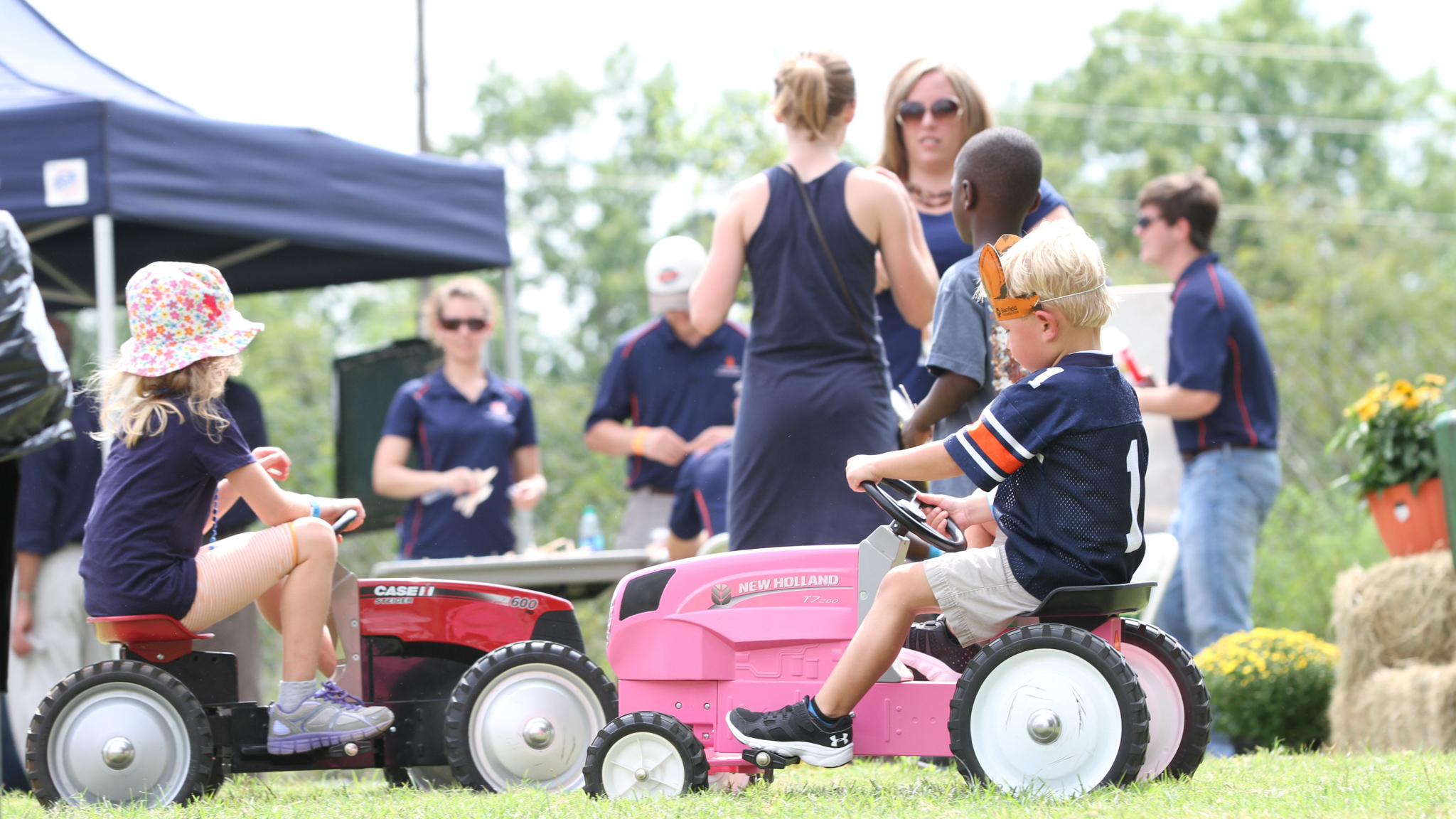 Network with alumni and friends at Ag Roundup! This tailgate, hosted by the College of Agriculture, will take place four hours prior to kickoff at Ag Heritage Park on Saturday, September 24th before the Homecoming football game versus Missouri.
At this annual tailgate:
Networking with College of Agriculture alumni, faculty, students, and friends
The latest news from departments on Ag Hill
Lunch will not be provided
For AG Alumni Scholarships
This event will benefit Ag Alumni Scholarships. Funds will be raised through ticket sales and sponsorships. Tickets pre-sold online will be $5 per person, $5 at the door. Children 6 and under get in free. Tickets are non-refundable and will include the applicable sales tax. Donations are tax deductible to the extent as allowed by law.
Auburn's Impact on Agriculture
Our goal is to give an update to alumni and friends on the impact Auburn University has on agriculture as a land-grant university. Each department in the College of Agriculture will have their own tent/display to allow for conversation between faculty, alumni and friends of the College.
For more information, please contact Valerie Rankin at (334) 740-2568 or wilkivl@auburn.edu