Alabama Agriculture
Hall of Honor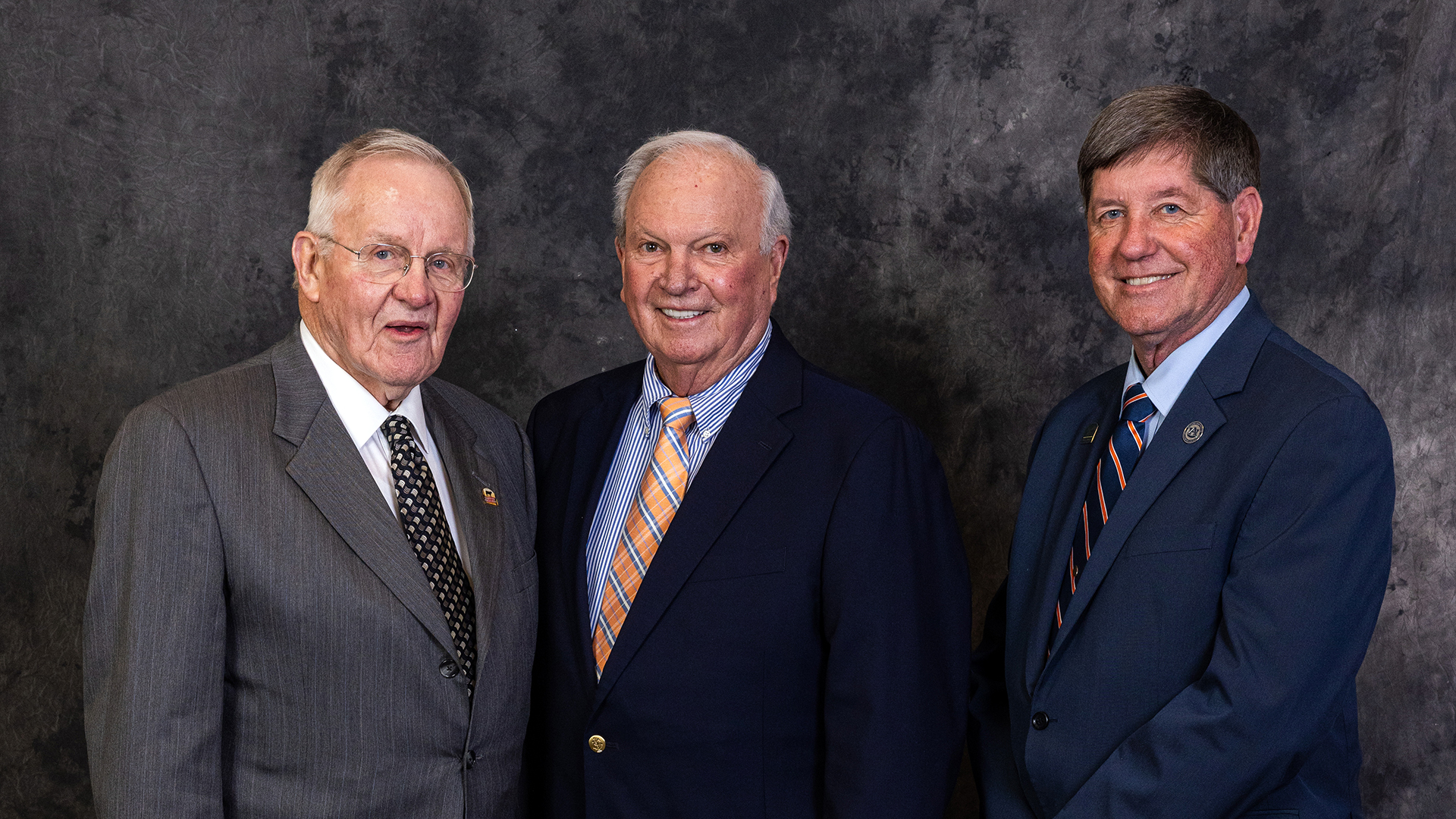 The Alabama Agriculture Hall of Honor was established in 1984 to recognize and celebrate the work of some of our state's top agricultural leaders. Three individuals are added to the Hall of Honor each year by vote from the Auburn University Agricultural Alumni Association.
The program also presents the annual Pioneer Award posthumously for individuals whose careers advanced Alabama agriculture in significant ways.
2024 HALL OF HONOR INDUCTEES
AGRIBUSINESS
EDUCATION/GOVERNMENT
PRODUCTION
2024 PIONEER AWARD RECIPIENTS
Families of these Pioneer Award recipients will be recognized
Mark Lovel Nichols

Wade Skidmore
In December 1984, the AU Agricultural Alumni Association approved a resolution to establish the Alabama Agriculture Hall of Honor with a sole purpose to bestow honor and recognition upon living Alabamians who have made significant contributions to the state's agricultural industry.
The initial inductees consisted of three members, with not more than three new members to be added each year.  In later years, the selection process evolved to identify individuals from three primary sectors of the industry–agribusiness, production and education/government.
In May 1995, the Agricultural Pioneer Award was established to posthumously recognize individuals whose lives and work impacted the industry.
Each year, in conjunction with the association's annual meeting, a banquet is held to honor that year's recipients and their families. Comer Hall is home to a permanent exhibit that is open to the public that showcases the recipients of the Hall of Honor and Pioneer awards.