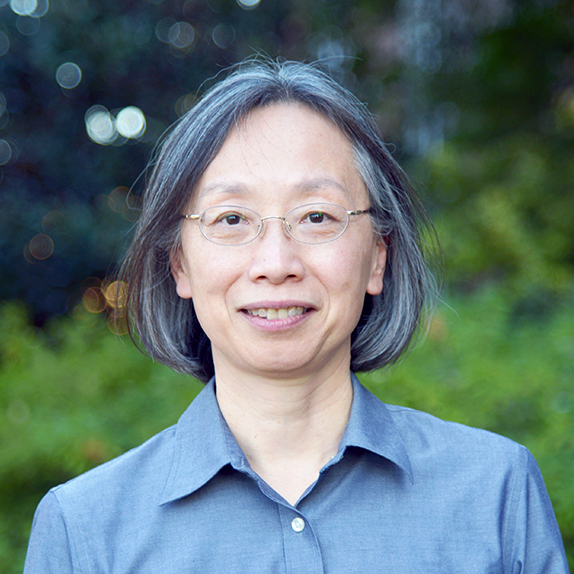 Professor (Soil Microbiology)
Crop, Soil & Environmental Sciences
Address:
228 Funchess Hall
Auburn Univ, AL 36849
Biography
EDUCATION
Ph.D., The Pennsylvania State University (Soil Microbiology & Biochemistry) (1995)
M.S., The Pennsylvania State University (Soil Microbiology & Biochemistry) (1991)
B.S., Beijing Agricultural University (Soil & Agricultural Chemistry) (1987)
PROFESSIONAL EXPERIENCE
Professor, Associate Professor, Assistant Professor, Auburn University, Auburn, AL (1998-present)
Postdoctoral Research Associate, Michigan State University (1995-1998)
Research Assistant, Institute of Agric. Environ., Tianjin, China (1987-1989)
PROFESSIONAL AFFILIATIONS
American Society for Microbiology
Soil Science Society of America
American Society of Agronomy
American Chemical Society
International Society for Microbial Ecology
Research
RESEARCH ACTIVITIES
My research group studies microbial processes that are important to environmental quality and soil productivity. One area of research focuses on the environmental fate and impact of organic pollutants and other emerging contaminants in soil and water. We seek to understand the mechanisms governing the bioavailability of soil-sorbed organic pollutants. Another area of research is to assess the role of soil microbial communities in maintaining soil productivity in agricultural and forestry ecosystems. We seek to establish the link between soil microbial community structure and ecosystem functions using culture-independent techniques coupled with stable isotope probing. A third area of research is bacterial source tracking of fecal contamination in surface waters. We use host specific markers to identify sources of fecal contamination so as to develop effective pollution control strategies.
Courses
COURSES TAUGHT
CSES 2040 — Basic Soil Science
CSES 5060/6060 — Soil Microbiology Lecture
CSES 5061/6061 — Soil Microbiology Lab
ENVI 4950 — Environmental Science Seminar
Publications
SELECT PUBLICATIONS
Zhao, C., S. Fu, R. Mathew, K. Lawrence, and Y. Feng. 2015. Soil microbial community structure and activity in a 100-year-old fertilization and crop rotation experiment. J. Plant Ecol. 8:623–632.

Han, B., M. Zhang, D. Zhao and Y. Feng. 2015. Degradation of aqueous and soil-sorbed estradiol using a new class of stabilized manganese oxide nanoparticles. Water Res. 70: 288-299.

Mathew, R. P., Y. Feng, L. Githinji, R. Ankumah, and K. S. Balkcom. 2012. Impact of no-tillage and conventional tillage systems on soil microbial communities. Appl. Environ. Soil Sci. doi:10.1155/2012/548620

Liang, Q., D. Zhao, T. Qian, K. Freeland, and Y. Feng. 2012. Effects of stabilizers and water chemistry on arsenate sorption by polysaccharide-stabilized magnetite nanoparticles. Ind. Eng. Chem. Res. 51:2407-2418.

Toth, J.D., Y. Feng, Z. Dou. 2011. Veterinary antibiotics at environmentally relevant concentrations inhibit soil iron reduction and nitrification. Soil Biol. Biochem. 43:2470-2472.

Loganathan, V.A., Y. Feng, G.D. Sheng, and T.P. Clement. 2009. Influence of sorption and desorption on bioavailability of atrazine in soils amended with crop-residue-derived char. Soil Sci. Soc. Am. J. 73:967-974.

Wijesinghe, R.U., Y. Feng, C.W. Wood, D.M. Stoeckel, and J.N. Shaw. 2009. Population dynamics and genetic variability of Escherichia coli in a mixed land-use watershed. J. Water Health 7:484–496.

Feng, Y. and S.A. Boyd. 2008. Bioavailability of soil-sorbed pesticides and organic contaminants. p.259-279. In: Soil Mineral-Organic Matter-Microorganism Interactions: Theories and Applications, Q. Huang, P. M. Huang, A. Violante (ed). Springer Publishing Company, New York, NY.

Sanders, S.M., P. Srivastava, Y. Feng, J.H. Dane, J. Basile, and M.O. Barnett. 2008. Sorption of the veterinary antimicrobials sulfadimethoxine and ormetoprim in soil. J. Environ. Qual. 37:1510-1518.

Zhang, P., G. Sheng, Y. Feng, and D.M. Miller. 2005. Role of wheat-residue-derived char in the biodegradation of benzonitrile in soil: Nutritional stimulation versus adsorptive inhibition. Environ. Sci. Technol. 39:5442-5448.

Park, J.-H., Y. Feng, S.Y. Cho, T.C. Voice, and S.A. Boyd. 2004. Sorbed atrazine shifts into non-desorbable sites of soil organic matter during aging. Water Res. 38: 3881–3892.

Park, J.-H., Y. Feng, P. Ji, T.C. Voice, and S.A. Boyd. 2003. Bioavailability assessment of sorbed-atrazine. Appl. Environ. Microbiol. 69:3288-3298.

Feng, Y., A.C. Motta, D.W. Reeves, C.H. Burmester, E. van Santen, and J.A. Osborne. 2003. Soil microbial communities under conventional-till and no-till continuous cotton systems. Soil Biol. Biochem. 35:1693-1703.