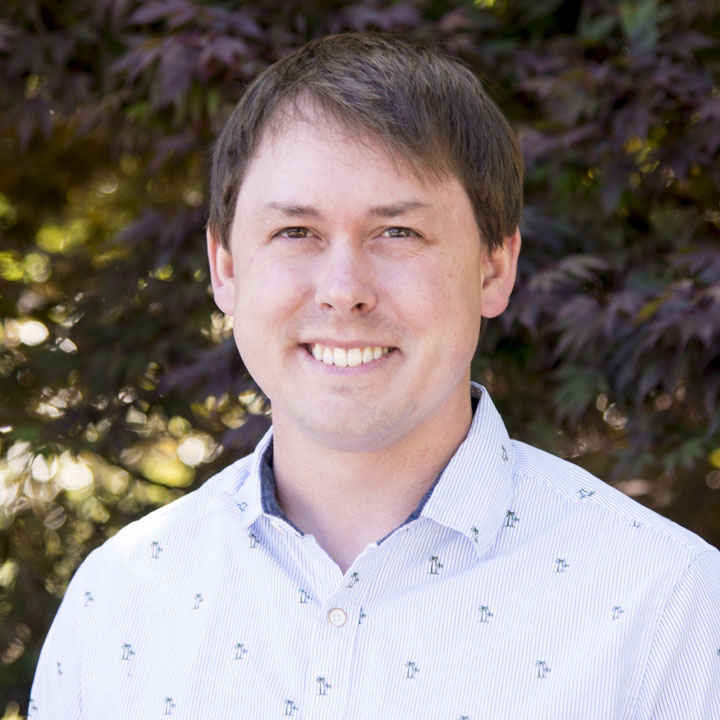 Assistant Research Professor, US Fish & Wildlife Service Director, Southeast Conservation Genetics Lab
School of Fisheries, Aquaculture & Aquatic Sciences
Address:
101 Life Sciences Building
Auburn Univ, AL 36849
Biography
EDUCATION
Ph.D. The University of Alabama, 2013
B.S. Truman State University, 2008
PROFESSIONAL EXPERIENCE
2018-present: Assistant Professor, Auburn University.
2016-present: Director Southeast Conservation Genetics Lab, United States Fish and Wildlife Service
2013-present: Research Associate, National Museum of Natural History, Smithsonian Institution
2013-2016: Postdoctoral Research Fellow, Auburn University
PROFESSIONAL AFFILIATIONS
Freshwater Mollusk Conservation Society
Society of Systematic Biologists
Research
RESEARCH ACTIVITIES
Dr. Whelan is interested in how evolution has shaped the diversity of freshwater organisms and how we can best protect biodiversity from increasing human pressures. Most of his lab's work uses genomics and bioinformatics to answer questions ranging from how major animal groups are related to how populatoin demographics of endangered mussels and snails vary across landscapes. Active projects include phylogenomics of freshwater snails, conservation genomics of freshwater snails and mussels in the southeastern US, and genomics and biodiversity of the cnidarian parasite group Myxozoa. Dr. Whelan also studies life history of mollusks with an emphasis on the freshwater snail families Pleuroceridae and Semisulcospiridae. Much of the work in Dr. Whelan's lab directly influences policy decisions of United States Fish and Wildlife Service, and his lab collaborates with private, state, and federal stakeholders to improve freshwater conservation.
Publications
Whelan, N.V., M.P. Galaska*, B.N. Sipley*, J.M. Weber*, P. D. Johnson, K.M. Halanych, B.S. Helms. (2019) Riverscape genetic variation, migration patterns, and morphological variation of the threatened Round Rocksnail, Leptoxis ampla. Molecular Ecology. 28:1593-1610.
Strong, E.E., N.V. Whelan. (2019) Assessing the diversity of western North American Juga (Semisulcospiridae, Gastropoda). Molecular Phylogenetics and Evolution. 136: 87-103.
Warren, M.B.*, H.R. Dutton*, N.V. Whelan, R.P.E. Yanong, S.A. Bullard. (2019) First Record of a Species of Mermithidae Braun, 1883 Infecting a Decapod, Palaemon paludosus (Palaemonidae). Journal of Parisitology. 105: 237-247.
Warren, M.B.*, C.F. Ruiz*, N.V. Whelan, D.C. Kritsky, S.A. Bullard. (2019) Gymnurahemecus bulbosus gen. et sp. nov. (Digenea: Aporocotylidea) infecting smooth butterfly rays, Gymnura micrura
(Myliobatiformes: Gymnuridae) in the northern Gulf of Mexico, with a taxonomic key and
further evidence for monophyly of chondrichthyan blood flukes. Parasitology Research. 118:751-762.
Whelan, N.V., K.M. Kocot, T.P. Moroz, K. Mukherjee, P. Williams, G. Paulay, L.L. Moroz, K.M. Halanych. (2017) Ctenophore relationships and their placement as the sister group to all other animals. Nature Ecology and Evolution. 1: 1737-1746.
Whelan, N.V., P.D. Johnson, J.T. Garner, E.E. Strong. (2017) On the identity of Leptoxis taeniata – a misapplied name for the federally threatened Painted Rocksnail (Cerithioidea: Pleuroceridae). Zookeys. 697: 21-36.
Whelan, N.V., K.M. Halanych. (2017) Who let the CAT Out of the Bag? Accurately dealing with substitutional heterogeneity in phylogenomics. Systematic Biology. 66: 232-255.