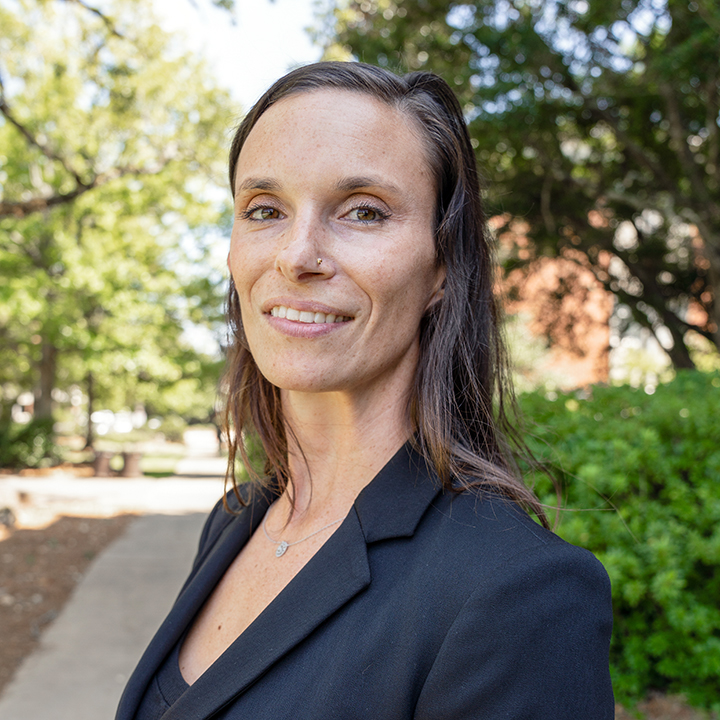 Assistant Professor (Postharvest Special Crop Physiology)
Address:
121 Funchess Hall
Auburn Univ, AL 36849
Biography
EDUCATION
2020 – PhD, Horticultural Sciences, North Carolina State University
2016 – MS, Horticulture Production, Southern Illinois University
2014 – BS, Animal Science, Southern Illinois University Carbondale
2014 – BA, Chemistry, Southern Illinois University Carbondale
PROFESSIONAL EXPERIENCE
2023-Present, Assistant Professor — Postharvest Physiology of Specialty Crops, Auburn University
2022-2023, Research Molecular Biologist (Postdoc) — Impact of Preharvest Systems on Postharvest Quality of Specialty Crops, United States Department of Agriculture, Agriculture Research Services
2020-2022, Postdoctoral Research Scholar — Postharvest Physiology, North Carolina State University
HONORS AND AWARDS
American Society for Horticultural Sciences PhD Student Scholarship Award 2021, Denver, CO, August 2021
International Vegetable Symposium Young Minds Award, Charlotte, NC, July 2019
PROFESSIONAL AFFILIATIONS
Florida society of Horticultural Science, 2022-2023
International Society for Horticultural Sciences, 2019-Presesnt
Sigma Xi, Scientific Research Honor Society, 2019-2020
American Chemical Society, 2018-Present
Pi Alpha Xi, 2016-2020
American Society for Horticultural Sciences, 2014-Present
Research
High nutritional quality, good texture and long shelf-life are critical for consumer acceptance of fruit and vegetable crops. As the assistant professor of Postharvest Physiology at Auburn University, my program's research addresses the impact of preharvest systems and how they affect postharvest quality. I am most interested in following nutrient composition, volatiles, flavonoids/non-flavonoids, vitamins, carotenoids, anthocyanin and other secondary metabolites in crops grown in Alabama and the southeast USA. My program will also assess shelf-life variability and changes in internal flesh quality in crops like blueberry, tomato, cucumber, peach and leafy greens. My program is looking for motivated and independent undergraduate and graduate students – preferably candidates with experience in plant extraction and analytical instrumentation.
Courses
HORT 5140/6140  – Postharvest Physiology and Technology, 3 credit hrs
Publications
RECENT PUBLICATIONS
Ingram, T., Sharpe, S., Trandel, M., Perkins-Veazie, P., Louws, F. J., and Meadows, I. 2022. Vigarous rootstocks improve yields and increase fruit sizes in grafted fresh market tomatoes. Front. Hortic., 22, 1-11. Doi: https://doi.org/10.3389/fhort.2022.1091342
Trandel, M., S. Johanningsmeier, J. Schultheis, C. Gunter and P. Perkins-Veazie. 2021. Cell wall polysaccharide composition of grafted 'Liberty' watermelon with reduced incidence of hollow heart defect. Frontiers Plant Sci., 12:1-19. Doi: https://doi.org/10.3389/fpls.2021.623723
Trandel, M., P. Pekins-Veazie, J. Schultheis, C. Gunter, S. Johanningsmeier and E. Johannes. 2021. Grafting watermelon onto interspecific hybrid squash reduces hollow heart disorder. Acta Hortic., 1302, 225-232. Doi: https://doi.org/10.17660/ActaHortic.2021.1302.30
Trandel, M., J. Schultheis and P. Perkins-Veazie. 2020. Predicting hollow heart incidence in triploid watermelon (Citrullus lanatas). HortScience, 7, 1-5. Doi: https://doi.org/10.21273/HORTSCI15361-20
Vigardt, A., Trandel, M., Chaudhary, H and Walters, S.A. 2020. Impact of vermicompost fertilizer on spinach yield and nutritional components. Modern Concepts & Developments in Agronomy, 6(4), 657-663.
Trandel, M., S. A. Walters and P. Perkins-Veazie. 2019. Stable isotope analysis as a tool to determine nitrogen Fertilizer Source. Modern Concepts & Developments in Agronomy, 5(1);492-498.
Trandel, M.A., A Vigardt, S.A. Walters, and M. Lefticariu. 2018. Nitrogen isotope composition, nitrogen amount and fruit yield of tomato plants affected by the soil-fertilizer types. ACS Omega, 3(6); 6419-6426.