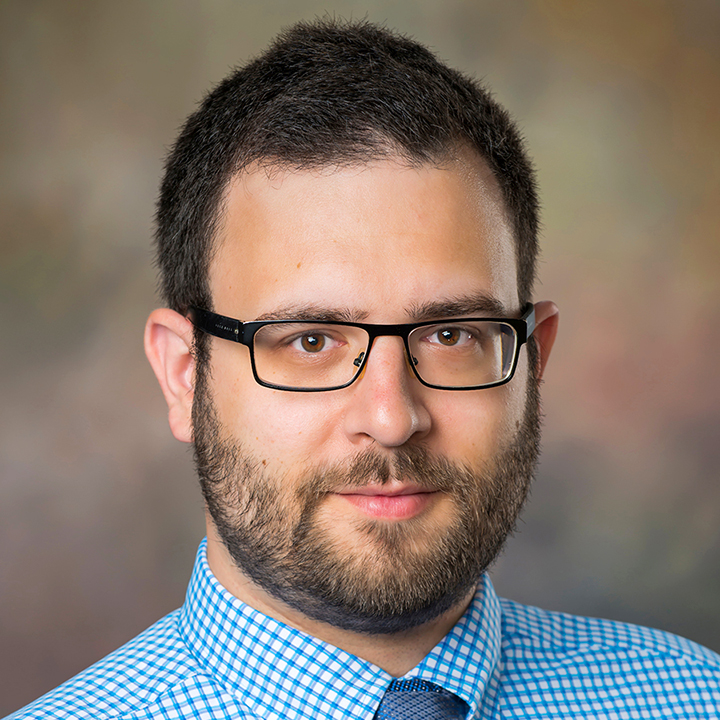 Assistant Professor (Nutrition)
Address:
229 Upchurch Hall
Auburn Univ, AL 36849
Biography
Education
2016 – Ph.D. in Swine Nutrition and Metabolism – University of Guelph (Guelph, ON, Canada)
2009 – B.Sc. in Animal Biology – University of Guelph (Guelph, ON, Canada)
---
Professional Experience
2020 – present – Assistant Professor, Department of Animal Sciences, Auburn University, Auburn, AL
2016 – 2020 – Postdoctoral Associate, USDA/ARS Children's Nutrition Research Center, Baylor College of Medicine, Houston, TX
---
Recent or Select Honors and Awards
2020 – American Society of Animal Science, Abstract President Oral Presentation Pick
2018 – American Society for Nutrition, Postdoctoral Research Award Competition (oral), finalist
Professional Affiliations
2018 – present – American Society for Parenteral and Enteral Nutrition
2016 – present – American Society for Nutrition
2012 – present – American Society of Animal Science
Research
Weaning is a stressful event for piglets characterized by changes in diet, social dynamics, and environment. The abrupt switch in diet form and composition is a challenge for newly weaned pigs that do not yet have a fully mature gastrointestinal tract and contributes to post-weaning growth check. The sulfur amino acids methionine and cysteine have key roles in animal health and production. In addition to their use for muscle growth, methionine is used to produce cysteine and cysteine is needed for glutathione synthesis, a major antioxidant that may play a key role in gut health. However, our understanding of these nonproduction roles of sulfur amino acids in weaned pigs and its effect on methionine and cysteine requirements is lacking.
The long-term goal of this research is to enhance the capacity of piglets to adapt to weaning-induced nutritional stress by targeting sulfur amino acid nutrition. I am also interested in exploring aspects of sulfur amino acid nutrition and metabolism in a preterm piglet model of prematurity and the molecular mechanisms that contribute to muscle growth potential in livestock animals.
Please contact me if you are interested in undergraduate or graduate research opportunities!
Courses
Recent Courses Taught
ANSC 3410 – Animal Metabolism and Nutrition
Publications
Recent or Select Publications
Rudar M, Naberhuis JK, Suryawan A, Nguyen HV, Stoll B, Style CC, Verla MM, Olutoye OO, Burrin DG, Fiorotto ML, Davis TA. Prematurity blunts the insulin- and amino acid-induced stimulation of translation initiation and protein synthesis in skeletal muscle of neonatal pigs. Am J Physiol Endocrinol Metab 2021; doi: 10.1152/ajpendo.00203.2020
Rudar M, Columbus DA, Steinhoff-Wagner J, Suryawan A, Nguyen HV, Fleischmann R, Davis TA, Fiorotto ML. Leucine supplementation does not restore diminished skeletal muscle satellite cell abundance and myonuclear accretion when protein intake is limiting in neonatal pigs. J Nutr 2020; 150: 22-30. doi: 10.1093/jn/nxz216
Rudar M, Fiorotto ML, Davis TA. Regulation of muscle growth in early postnatal life in a swine model. Ann Rev Anim Biosci 2019; 7: 309-335. doi: 10.1146/annurev-animal-020518-115130
Huber L, Rudar M, Trottier NL, Cant JP, de Lange CFM. Whole-body nitrogen utilization and tissue protein and casein synthesis in lactating primiparous sows fed low- and high-protein diets. J Anim Sci 2018; 96: 2380-2391. doi: 10.1093/jas/sky047
Rudar M, Zhu CL, de Lange CFM. Dietary leucine supplementation decreases whole-body protein turnover before, but not during, immune system stimulation in pigs. J Nutr 2017; 147: 45-51. doi: 10.3945/jn.116.236893