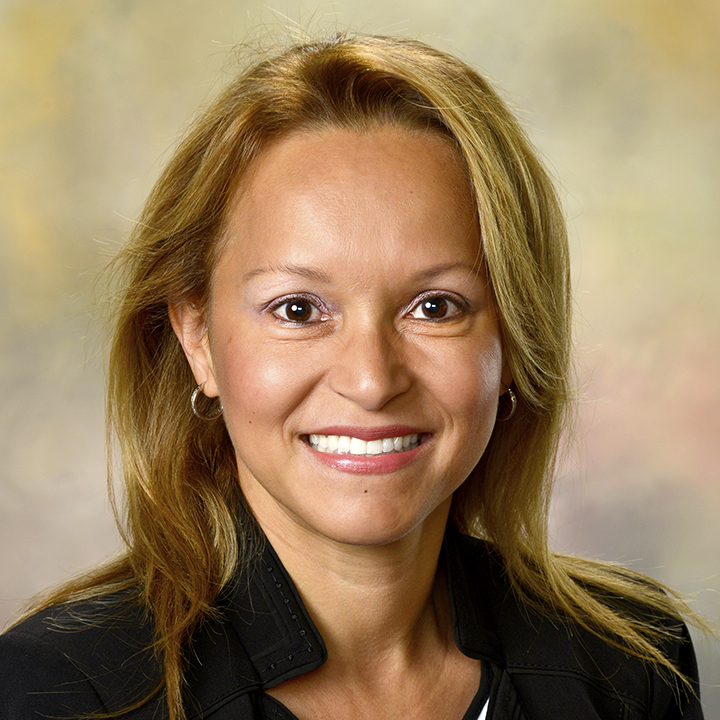 Professor & Extension Specialist (Precision Agriculture)
Crop, Soil & Environmental Sciences
Address:
226 Funchess Hall
Auburn Univ, AL 36849
Biography
EDUCATION
2008 Ph.D., University of Georgia, Athens (Biological & Agricultural Engineering)
1997 B.S., University Nacional de Colombia-University del Valle, Cali (Agricultural Engineering)
PROFESSIONAL EXPERIENCE
2008 – present Associate professor – Grain Crops & Precision Agriculture Specialist,
Crop, Soil and Environmental Sciences Department — Auburn University, Auburn, AL.
2004 – 2008 Research Assistant – Department of Biological and Agricultural Engineering, The University of Georgia, Athens, GA
1997 – 2004 Research Assistant, Geographic Information System area.
Colombian Sugar Cane Research Center – Centro de Investigación de la Caña de Azúcar de Colombia, CENICAÑA
HONORS AND AWARDS
2015 Leader, Precision Agriculture Systems Community of the American Society of Agronomy
2014 NIFA Partnership Award received from USDA-NIFA. For outstanding leadership and innovation in climate extension, by engaging agricultural producers and helping the implement them management strategies to protect crops from weather extremes.
2014 National winner of Achievement Award received from the National Association County Agricultural Agents
2014 National winner of Search for Excellence award – Remote Sensing & Precision Ag Category from the National Association County Agricultural Agents
2014 Alabama winner of Achievement Award received from the Alabama Association County Agricultural Agents
2014 Alabama winner of Search for Excellence award – Remote Sensing & Precision Ag Category from the Alabama Association County Agricultural Agents
2011 Dean's Grantsmanship Award 2011 – College of Agriculture. Auburn University
PROFESSIONAL AFFILIATIONS
2004 – present American Society of Agricultural and Biological Engineers (ASABE
2009 – present American Society of Agronomy (ASA)
2009 – present Crop Science Society of America
Research
RESEARCH ACTIVITIES
– Evaluation of different management practices to reduce aflatoxin contamination in corn
– Study the impact of weather and climate on agriculture especially corn and wheat crops
– Identification of adaptation strategies to reduce climate-related risk in agriculture
– Use of crop growth modeling to evaluate different management strategies for improving grain production
– Evaluation of irrigation scheduling strategies (sensor-based) for corn and soybean production
– Evaluation of crop sensing technologies for variable rate application of nitrogen.
Publications
SELECT PUBLICATIONS
 Mourtzinis, S., B. V. Ortiz, D. Damianidis. 2016. Climate Change and ENSO Effects on Southeastern US Climate Patterns and Maize Yield. Scientific Reports. Accepted on July 23, 2016. Pending for on-line publication.

 Sarkar, R., B. V. Ortiz, K. Balkcom. 2015. Strategic adaptation of nitrogen management for El Nino Southern Oscillation-induced winter wheat systems. Mitigation and Adaptation Strategies for Global Change. DOI 10.1007/s11027-015-9676-6

 Woli, P, B. V. Ortiz, J. Johnson, G. Hoogenboom. 2015. El Niño-Southern Oscillation effects on winter wheat in the southeastern USA. 2015. Agronomy Journal 107:2193–2204

 Tian, D., S. Asseng, C. J. Martinez, V. Misra, D. Cammarano, B. V. Ortiz. 2015. Does decadal climate variation influence wheat and maize production in the southeast USA? Agricultural and Forest Meteorology 204, 1–9

 Vellidis, G., B. Ortiz, J. Beasley, R. Hill, H. Henry, H. Brannen. 2014. Reducing Digging Losses by Using Automated Steering to Plant and Invert Peanuts. Agronomy 4(3), 337-348; doi:10.3390/agronomy4030337

 Torino, M. S., B.V. Ortiz, J. P. Fulton, K. S. Balkcom, and C. W. Wood. 2014. Evaluation of Vegetation Indices for Early Assessment of Corn Status and Yield Potential in the Southeastern United States. Agronomy Journal 106:1389–1401. doi:10.2134/agronj13.0578.

 Woli, P., B.V. Ortiz, D. Buntin, K. Flanders. 2014. El Niño-Southern Oscillation (ENSO) Effects on Hessian Fly (Diptera: Cecidomyiidae) Infestation in the Southeastern USA. Environmental Entomology Journal. doi: http://dx.doi.org/10.1603/EN14032

 Ortiz, B. V., K. B. Balkcom, L. Duzy, E. van Santen, D. L. Hartzog. 2013. Evaluation of agronomic and economic benefits of using RTK-based autoguidance systems on peanut production. Journal of Precision Agriculture 14(4): 357-375. DOI 10.1007/s11119-012-9297-y

 Tapley, M., B. V. Ortiz, and E. van Santen. 2013. Location, Seeding Date, and Variety Interactions on Winter Wheat Yield in the Southeast USA. Agronomy Journal 105:509-518. doi:10.2134/agronj2012.0379

 Ortiz, B. V., D. G. Sullivan, C. Perry, P. Lu, R. Kemerait, R. F .Davis, A. Smith, G. Vellidis, R. Nicholds. 2012. Variable Rate Application of Nematicides on cotton Fields: A Promising Site-Specific Management Strategy. Journal of Nematology 44(1): 31-39.

 Ortiz, B. V., D. G. Sullivan, C. Perry, G. Vellidis. 2011. Delineation of management zones for southern root-knot nematode using fuzzy clustering of terrain and edaphic field characteristics. Communications in Soil Science and Plant Analysis journal 42(16): 1972-1994.

 Ortiz, B. V., S. Thomson, Huang, Y., K. N. Reddy, W. Ding. 2011. Determination of differences in crop injury from aerial application of glyphosate using vegetation indices. Computers and Electronics in Agriculture 77:204-213

 Persson, T., Ortiz, B., D. Bransby, S. Sladden, W. Wu, G. Hoogenboom. 2011. Determining the impact of climate and soil variability on switchgrass (Panicum virgatum L.) production in the southeastern USA; a simulation study. Biofuels, Bioproducts & Bioenergy journal (DOI: 10.1002/bbb.288).

 Ortiz, B. V., C. Perry, G. Vellidis, D. G. Sullivan. 2010. Geostatistical modeling of the spatial variability and risk areas of southern root-knot nematodes in relation to soil properties. Geoderma 156:243-252

 Ortiz, B. V., G. Hoogenboom, G. Vellidis, K. Boote, R. F. Davis, C. Perry. 2009. Adapting the CROPGRO cotton model to simulate cotton biomass and yield under southern root-knot nematode parasitism. Transactions of ASABE 52(6):2129-2140.