Financial Aid
& Scholarships
Financial Help & Planning to pay for college
When choosing a college, always check out the scholarship opportunities. In addition to Auburn University scholarships, The College of Agriculture awards its students more than $850,000 in scholarships each year.
Learn more about the many unique College Scholarship Awards and campus scholarships for undergrads below.
Grants & Loans
A variety of financial aid opportunities are available for you and your family as you plan and prepare for college. These opportunities include:
LOANS — Programs provide long-term, low-interest loans for students.
GRANTS — If you are pursuing your first college degree, you are eligible for grants.
FEDERAL WORK-STUDY — The federal work-study program provides part-time student employment through college.
Forms and documents for financial aid are available on the Auburn University financial aid website. You'll also find step-by-step instructions that can help you navigate the important paperwork qualifying you for financial aid.
Scholarships
Auburn University Scholarships are available to in-state and out-of-state residents and are awarded to incoming freshmen and transfer students. You can learn more about the specific requirements and deadlines associated with all scholarships awarded on the Office of University Scholarships page.
Incoming students accepted for admission must complete the scholarship application through (AUSOM)  to receive consideration for Freshman and General Scholarships awarded by the Office of University Scholarships and to be considered for Departmental Scholarships awarded by Auburn's colleges and schools.
All current students must apply through AUSOM to receive consideration for General Scholarships and College of Agriculture.
For more information about how to apply through the AUSOM scholarship application, visit the Auburn University Scholarship Opportunity Manager.
For questions about scholarships, please contact the scholarship office at 334-844-7570.
For Alabama Residents, some Alabama Farmers Federation Scholarships are still available. To learn more about scholarship availability contact your county office.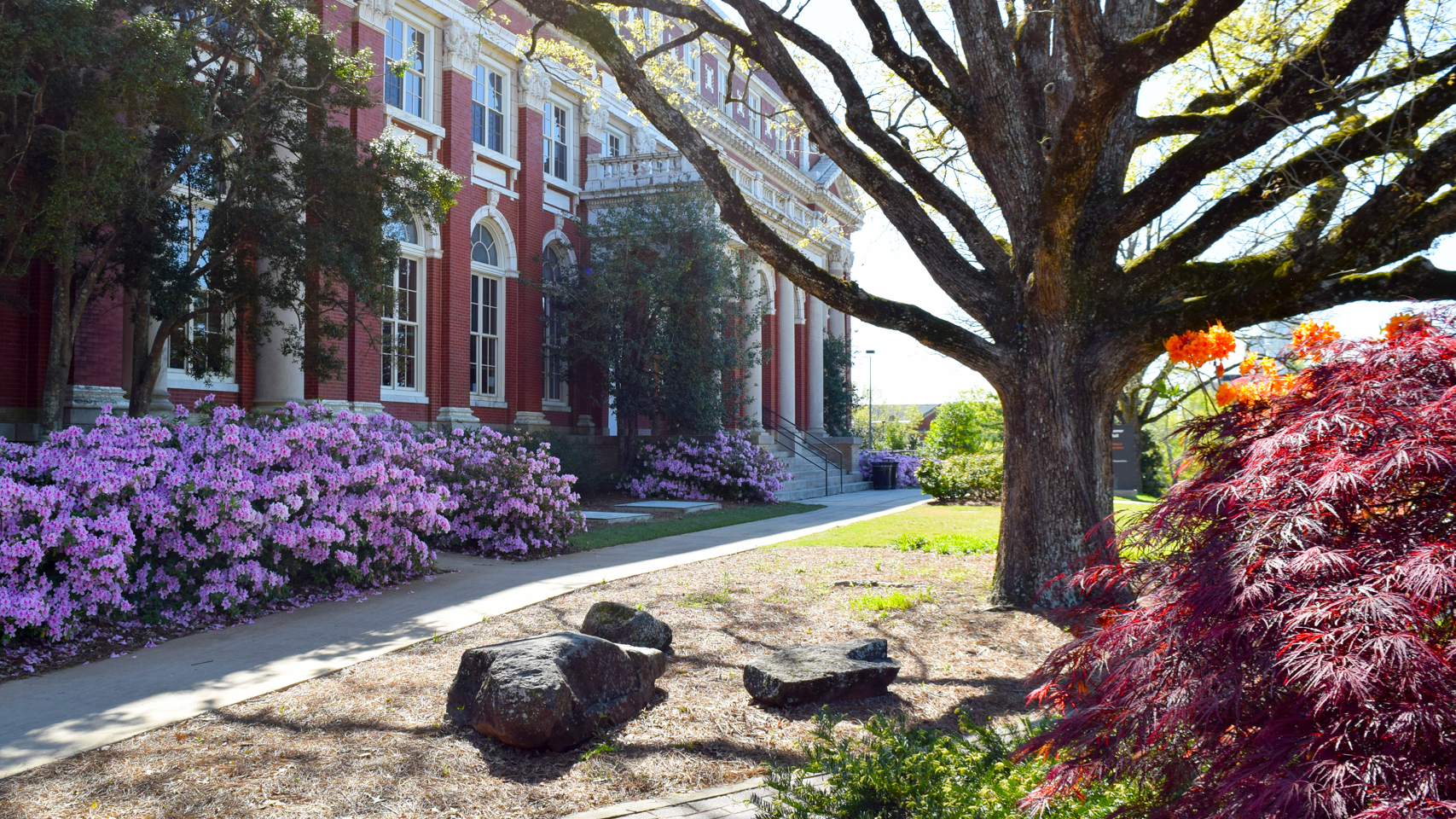 Visit Campus In-Person or Virtually!
Graduate Degrees & Programs
Financial Aid & Scholarships