Welcome to 

Dr. Melba Salazar's laboratory. Mission:

To develop Decision Support Tools that address farmers' and industry needs.
Research Focus
Dr. Salazar's research program focuses on studying the whole plant physiology of fruit crops understanding the impact of agroclimatic factors, and the interaction with the plant, and soil. A key element of her program is the combination of physiological knowledge with modeling approaches for the development of decision support tools. Her research address the modeling of the crop physiological responses to environmental stress, climate variability, and climate change, as well as the evaluation of alternative management systems with agricultural infrastructure (protected cultivation,close-loop agriculture) for resilience against climate change designed to optimize and maximize plant productivity, fruit quality, and on-farm-efficiency for food supply while taking care of the environment in a sustainable manner.
Research Topics
Currently, the Laboratory study a broad range of topics (listed below) on fruit crops including but not limited to blueberries, strawberries, and peaches in conventional and alternative production systems (alternative containers, alternative hightunnels, alternative hydroponics conventional blueberries, conventional strawberries).
Plant disorders caused by environmental stress
Physiological responses to climate variability
Agricultural resilience
Crop modeling
Trials and experimental plots are located at E.V. Smith Research Center, Chilton Regional & Extension Center, Paterson Greenhouse and Plant Science Research Center
Conventional & Alternative Production Systems
See the picture gallery below for both systems of blueberries and stawberries.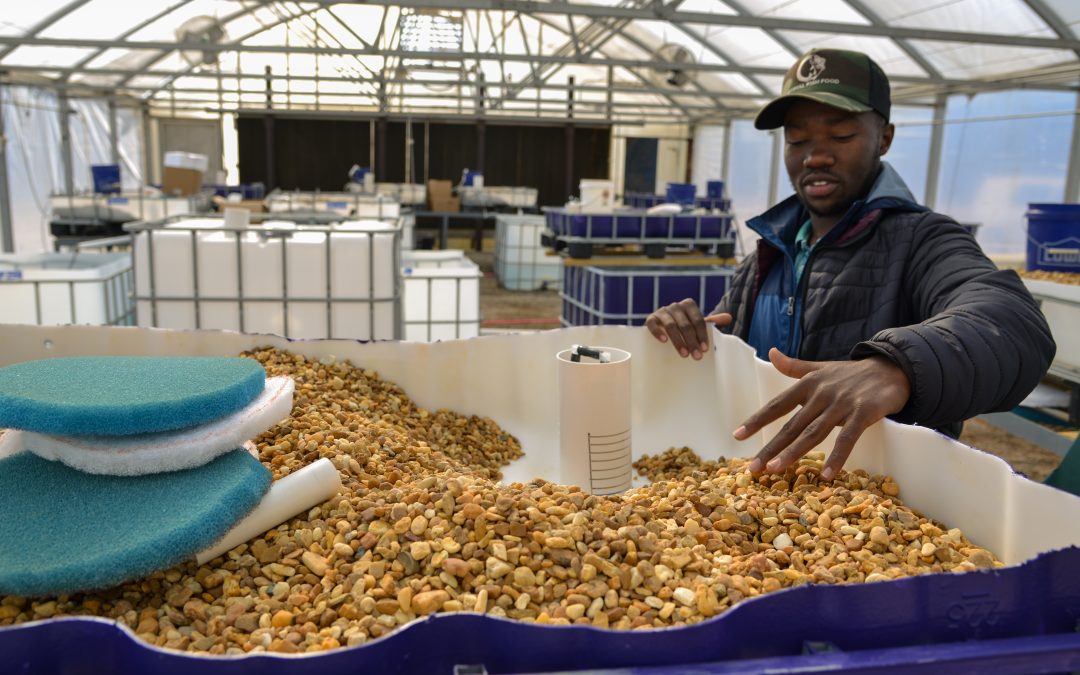 It's become a bit of a tradition. Each summer, some of the best and brightest students at EARTH University in Costa Rica travel to Auburn to study and conduct research with the Auburn Aquaponics Project at the E.W. Shell Fisheries Center. In 2022, those students were...