Auburn University Bee Laboratory
Our mission is to understand and promote bees through research, instruction, and outreach.
Sweet Honey
The amazing natural sweetener & rapid source of energy!
Our Honey
Honey is a truly amazing thing. Mainly composed of simple sugars and water, its value as a natural sweetener and rapid source of energy has been known for millennia.
Several different bee species produce honey. Among the most well-known is the western honey bee Apis mellifera. It's the only species of honey bee in the United States.
The color, flavor, and aroma of honey are influenced by many things, but most important is the type of sugary secretion collected by the foragers of a colony. Perhaps it is floral nectar collected from plants like clover, goldenrod, or tupelo, or maybe it is animal secretions produced by other insects like aphids. With a bit of modification, both can result in honey!
The Alabama Extension publication Nectar and Pollen Producing Plants of Alabama: A Guide for Beekeepers by Jim Tew and colleagues provides a list of important floral nectar sources for honey bees in the region. Around Auburn, important sources of nectar for honey bees are clovers, Chinese tallow, privet, and tulip poplar.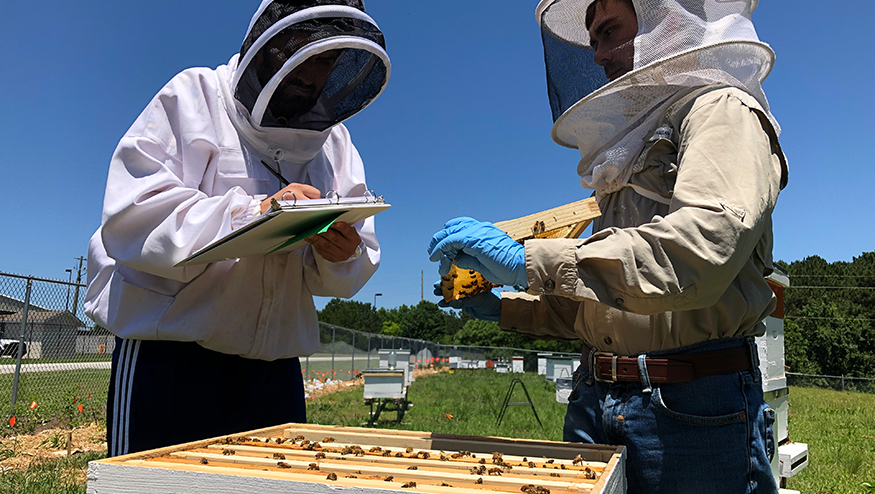 Research
Our wide breadth of research focuses on everything from conservation to kiwi pollination and more.
The Honey Label
What's in a label? Well a lot!
A honey label provides the chance for a beekeeper to show their individual flare. Some labels are very simple – clean and neat – while others are examples of art masterpieces!
Regardless, the FDA requires that labels communicate the following:
Common name of the product

Net weight (in imperial and metric units)

Ingredients

Country of origin

Contact information
For more details about labelling your honey, please refer to the National Honey Board.
Our honey label also contains a few other pieces of information…
THE AUB.IE QR CODE & URL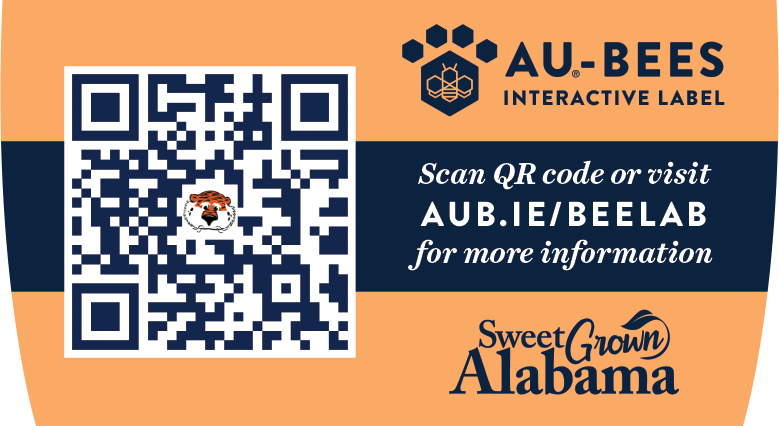 By scanning the QR Code or typing the URL into your web-browser, consumers of our honey will learn exactly where the honey came from, how it was processed, and who was responsible, from farm to table. Our goal is to produce a high quality product that you can trust.
THE SWEET GROWN ALABAMA LOGO
We are proud to partner with this non-profit promoting consumption of locally produced agricultural products in Alabama – from apples to zucchini.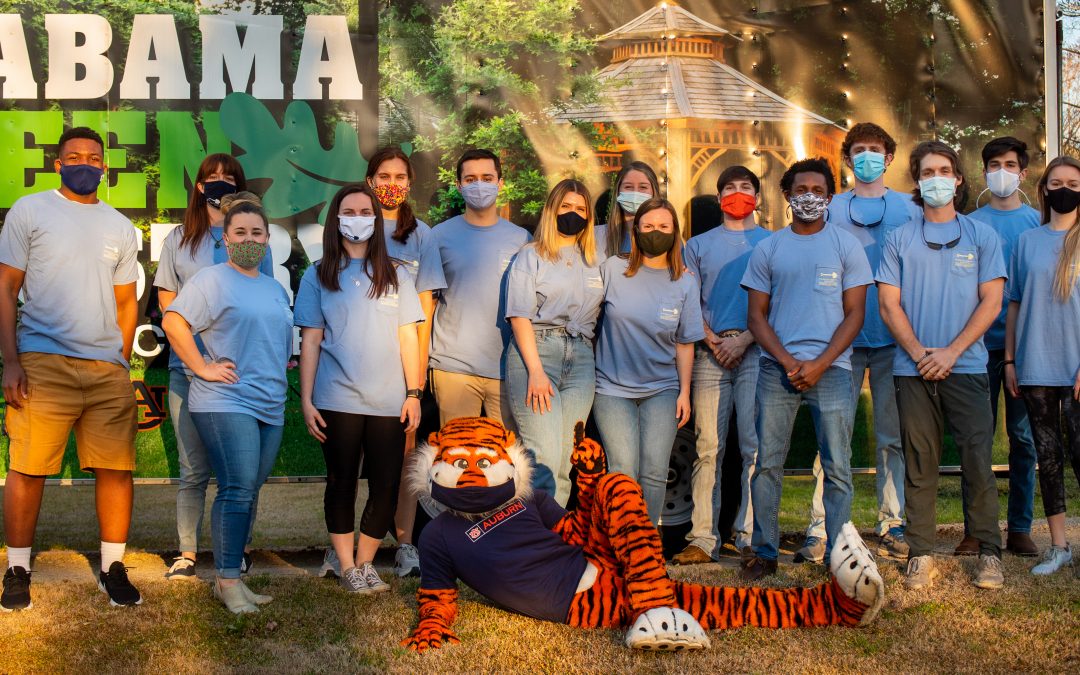 Students in three College of Agriculture departments performed well in regional, national and international competitions this spring. A team from the Department of Horticulture placed first in its size group (10-24 students) in the 45th National Collegiate Landscape...