Auburn University Bee Laboratory
Our mission is to understand and promote bees through research, instruction, and outreach.
Sweet Honey
The amazing natural sweetener & rapid source of energy!
Our Honey
Honey is a truly amazing thing. Mainly composed of simple sugars and water, its value as a natural sweetener and rapid source of energy has been known for millennia.
Several different bee species produce honey. Among the most well-known is the western honey bee Apis mellifera. It's the only species of honey bee in the United States.
The color, flavor, and aroma of honey are influenced by many things, but most important is the type of sugary secretion collected by the foragers of a colony. Perhaps it is floral nectar collected from plants like clover, goldenrod, or tupelo, or maybe it is animal secretions produced by other insects like aphids. With a bit of modification, both can result in honey!
The Alabama Extension publication Nectar and Pollen Producing Plants of Alabama: A Guide for Beekeepers by Jim Tew and colleagues provides a list of important floral nectar sources for honey bees in the region. Around Auburn, important sources of nectar for honey bees are clovers, Chinese tallow, privet, and tulip poplar.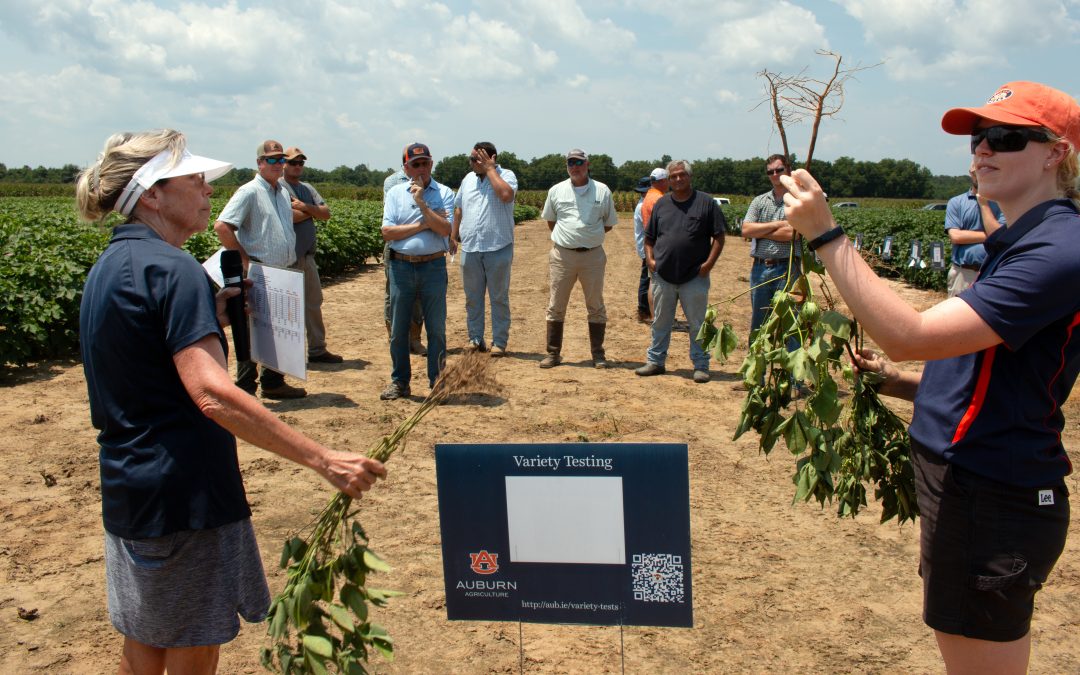 Farmers have a hard enough time battling the pests they can see. The ones they can't see — like plant parasitic nematodes — present another challenge altogether. These worm-like, sometimes microscopic animals are major agricultural pathogens that attack Alabama crop...