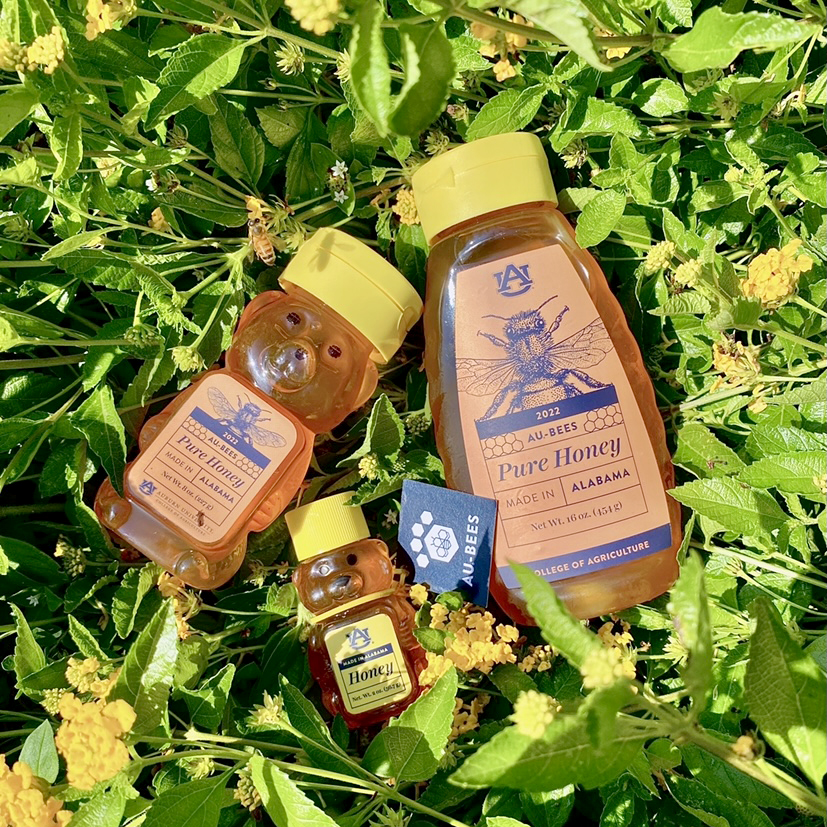 The 2022 AU-Bees Summer Honey Sale starts Monday, August 1st, and will run through Monday, August 22nd! Pick up is in-person only. Note: Coming Fall 2022, we will be able to ship our Honey! Stay tuned for more details.
Don't forget to also order your very own AU-Bees T-shirt and show your support!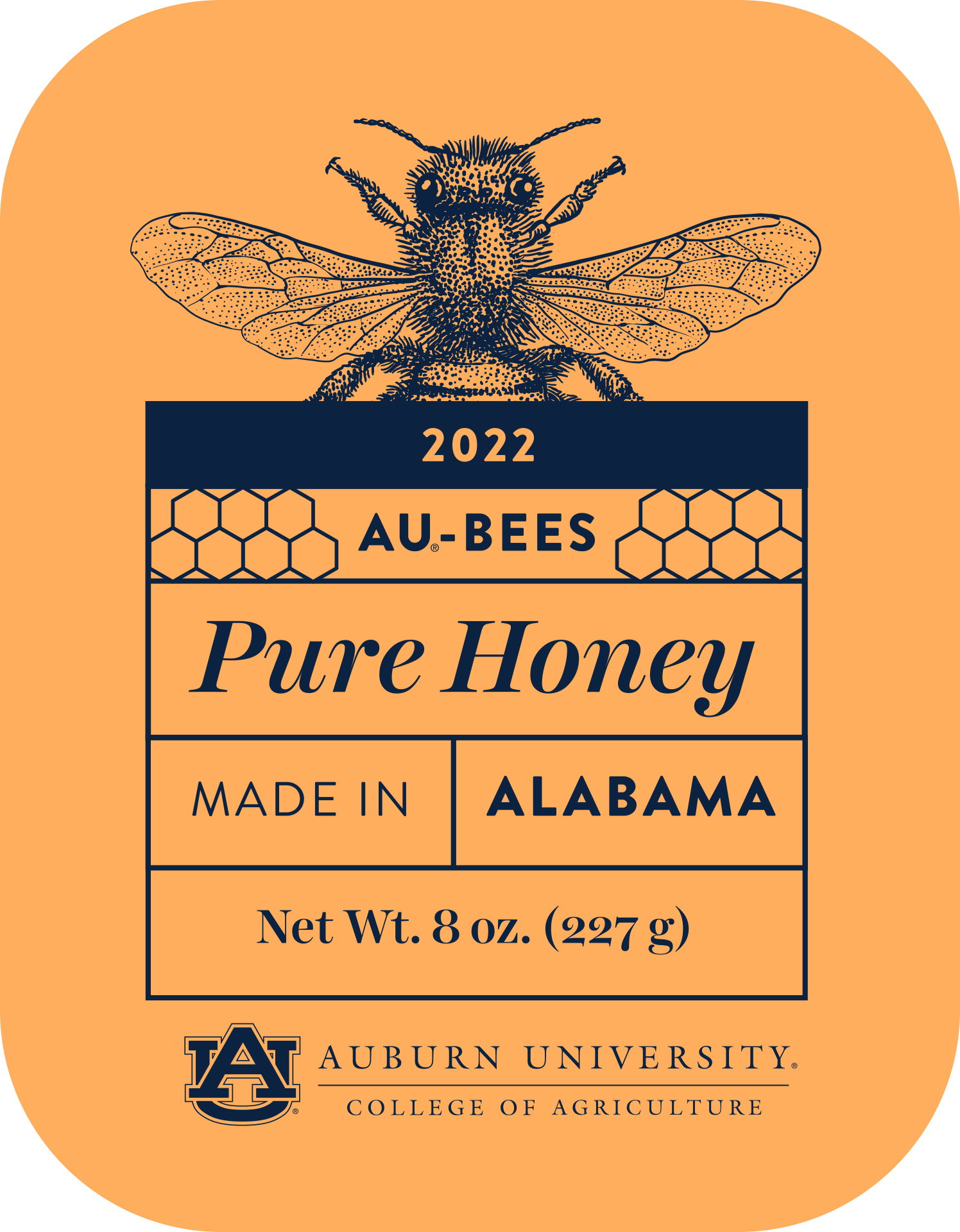 The Honey Label
What's in a label? Well a lot!
A honey label provides the chance for a beekeeper to show their individual flare. Some labels are very simple – clean and neat – while others are examples of art masterpieces!
Note: For more details about labelling your honey, please refer to the National Honey Board.
Besides having the FDA requirements for labels; common product name, net weight (in imperial/metric units), ingredients, country of origin, and contact information…
Our honey label is interactive & contains more sticky information!
Honey origin story – Bee yard locations
Bee yard personnel
Honey extraction
Bottling Information
Moisture Content
Nutrition facts
Granulation
Botulism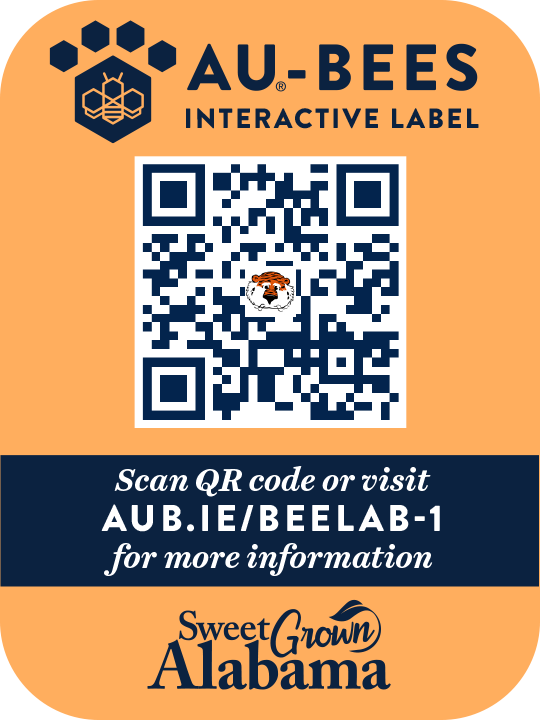 AU-Bees Interactive Label
aub.ie QR Code & Link
By scanning the QR Code or typing the URL into your web-browser, consumers of our honey will learn exactly where the honey came from, how it was processed, and who was responsible, from farm to table. Our goal is to produce a high quality product that you can trust.
Affiliate
We are proud to partner with this non-profit promoting consumption of locally produced agricultural products in Alabama – from apples to zucchini.