Largemouth & Spotted Bass
Tag Reporting Instructions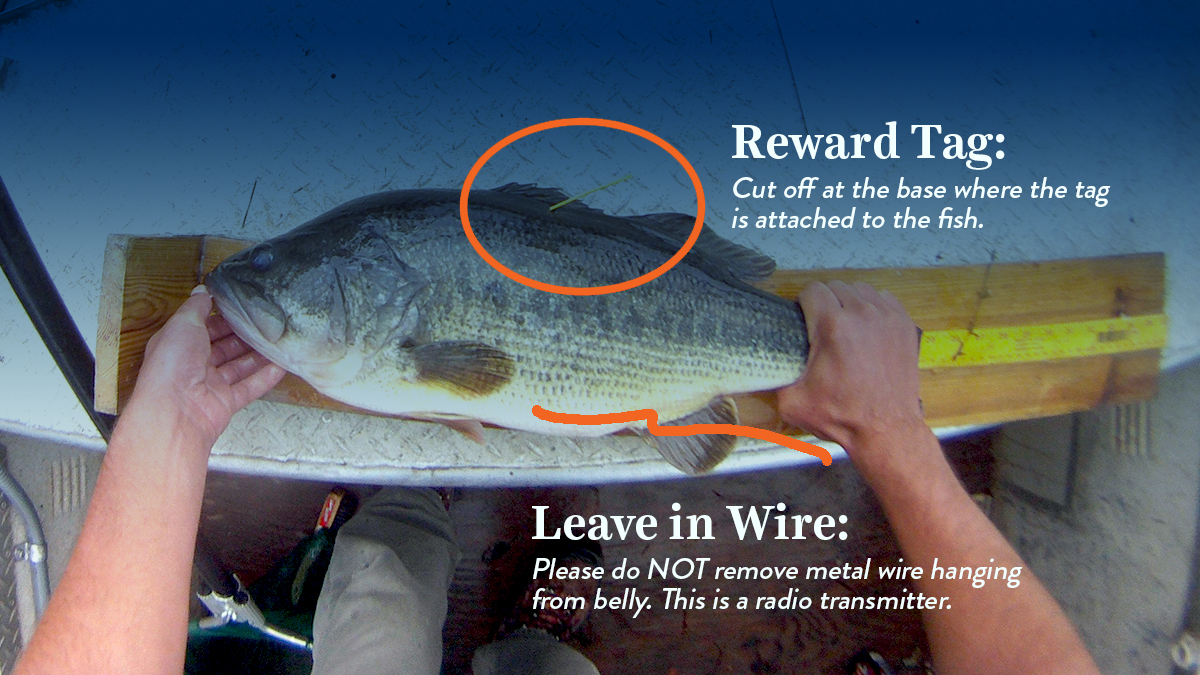 How to report an Auburn tagged Largemouth or Spotted Bass fish & claim your reward
Step 1 - What to Keep
If you catch a tagged bass, please clip off the yellow reward tag(s) as close to the fish as you can and keep the tag. It is very important that you keep the tag, because you will need it to claim your $100, $200 or $300 reward.*
Some of our fish also have an implanted radio transmitter. These fish have a metal wire hanging from their belly. Please leave this wire intact and do not remove it from the fish.
*Rewards are paid on a per-fish basis. Anglers reporting a fish with two tags will not receive a double reward.
Step 2 - Who to Call?
Please call our Tag Return Hotline 1-833-515-5137 to report your catch.
We'll ask for your contact information (which will always be kept strictly confidential), the tag number, date of capture, capture location, and other important details about your catch. We'll also walk you through the tag return process.
Step 3 - Where to Mail Fish Tag
Next, mail the physical tag you clipped off to the following address:
School of Fisheries, Aquaculture, & Aquatic Sciences
Attn: Fish Tag Returns
203 Swingle Hall
Auburn Univ, AL 36849
*Please include a written copy of your name, phone number, email address, and mailing address along with your tag so we know it is your tag.
Step 4 - Register for tag reward payment
First, please read our Step-by-Step Vendor Registration Guide that walks you through the vendor registration process.
Go to the following link to register: http://aub.ie/supplier.
You will need to create an account by entering an email and password and be sure to click the second option:
'I am or represent a person providing goods or services'
Then click the 'create account' button at the bottom of the page.
Once you have an account, log in and go through the registration process by filling out the requested information.
*NOTE: Make sure that the name of the person registering as a vendor matches the name we recorded on the phone as catching the fish.
This is very important!
Step 5 - What to Expect After Approval
Once you complete the registration process, your account will need to be approved. This can take 2-3 weeks depending on the current volume of applications.
Once approved, a supplier's number will be emailed to you.
Please routinely check your email junk folder!
–
After you receive your supplier's number, please email it to us at ajtag@auburn.edu along with your name, phone number, reward amount, and mailing address.
We will then submit your payment voucher, allowing your payment to come through. If you select direct deposit as the method of payment, your reward could come in less than one week after sending us the supplier number.  If you prefer to be paid by paper check, it can take up to 2 weeks for the check to arrive.
If you have any additional questions, feel free to send an email to ajtag@auburn.edu or call our hotline 1-833-515-5137 and we will do our best to help you through any difficulties. Also please see our FAQ page.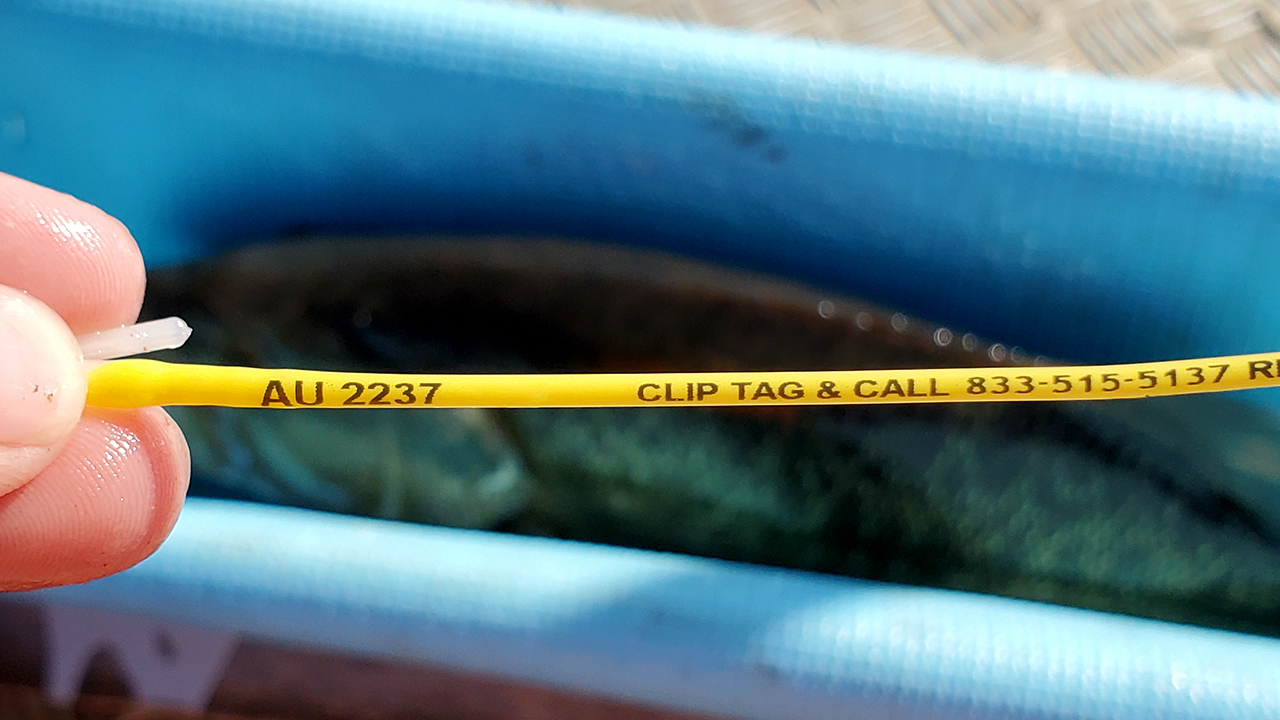 Greater Amberjack Project & Tag Reporting
Fish Reward Tag Registration FAQ
Auburn Bass Tag Reporting Instructions
Step-by-Step Vendor Registration Guide
Associate Professor
217 Swingle Hall
Auburn Univ, AL 36849