AU Marine Fish
Lab Facilities
The AU Marine Fish Lab is located at Auburn's Gulf Coast Research and Extension Center, Agricultural Experiment Station in Fairhope, Alabama.  The lab is conveniently located only a few miles from the coast and about 20 miles from Mobile.  The lab comprises two houses on the experiment station property.  Each lab has 4 rooms for office space and a classroom.  The labs have otolith analysis equipment and computers, video analysis system, disecting and compound microscopes.
For offshore research the lab also has over 70 telemetry receivers, two research vessels (38 and 44 ft), side-scan sonar, and hydroacoustic equipment.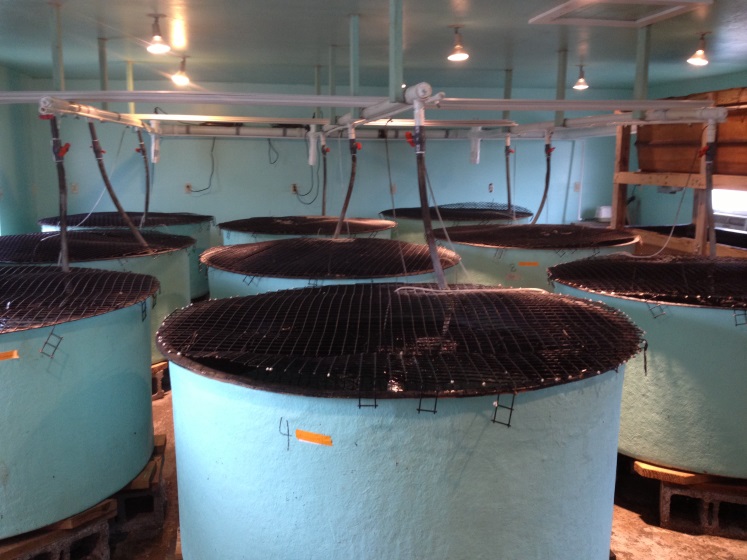 Wet Lab on Site
The Au Marine Fish Lab also has a wet lab on site.  The wet lab is a closed sea water system holding almost 3000 gallons of water.  It has 9 circular tanks that are 5 feet in diameter and hold 275 gallons of seawater each.  The wet lab is designed to allow students to set up and run experiments and to learn how to successfully maintain a wet lab.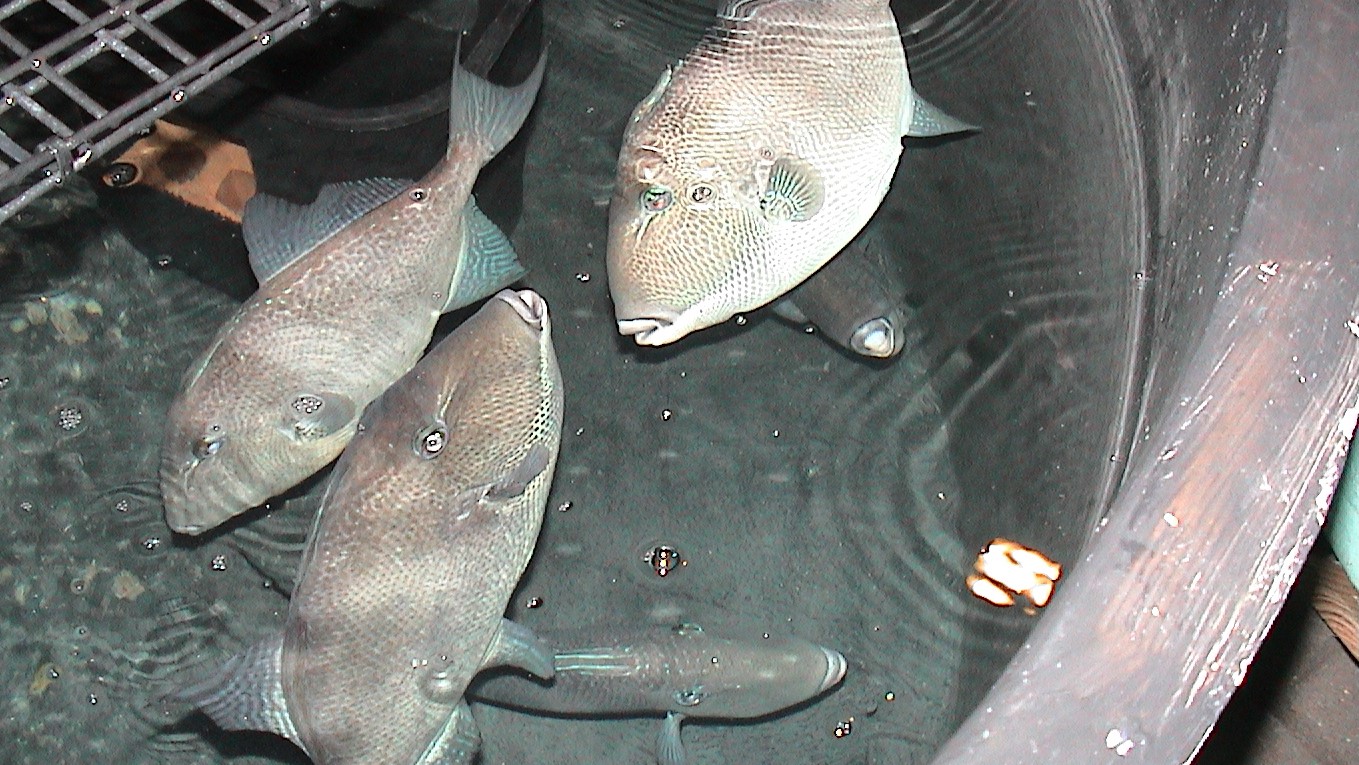 Presently, the wet lab holds tagged red snapper and gray triggerfish to assess the effects of tagging on this species.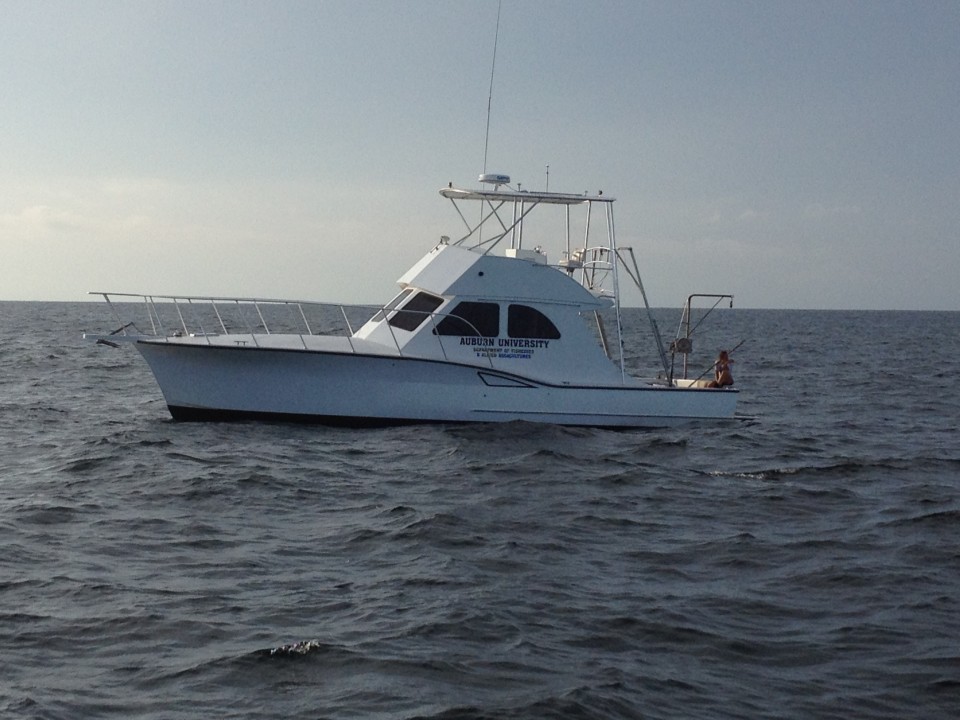 RESEARCH VESSELS
The Auburn Marine Fish Lab's vessels are docked at Dauphin Island.  The R/V Mary Lou is a 44 foot research vessel specially designed by Jeff Gillman for the lab's research.  The Mary Lou is set up for fishing, diving, tagging, side-scan sonar and hydroacoustics.  The R/V JW Jensen is a 38 foot Henriques Sport fishing vessel designed for fishing, diving, tagging, and side-scan sonar.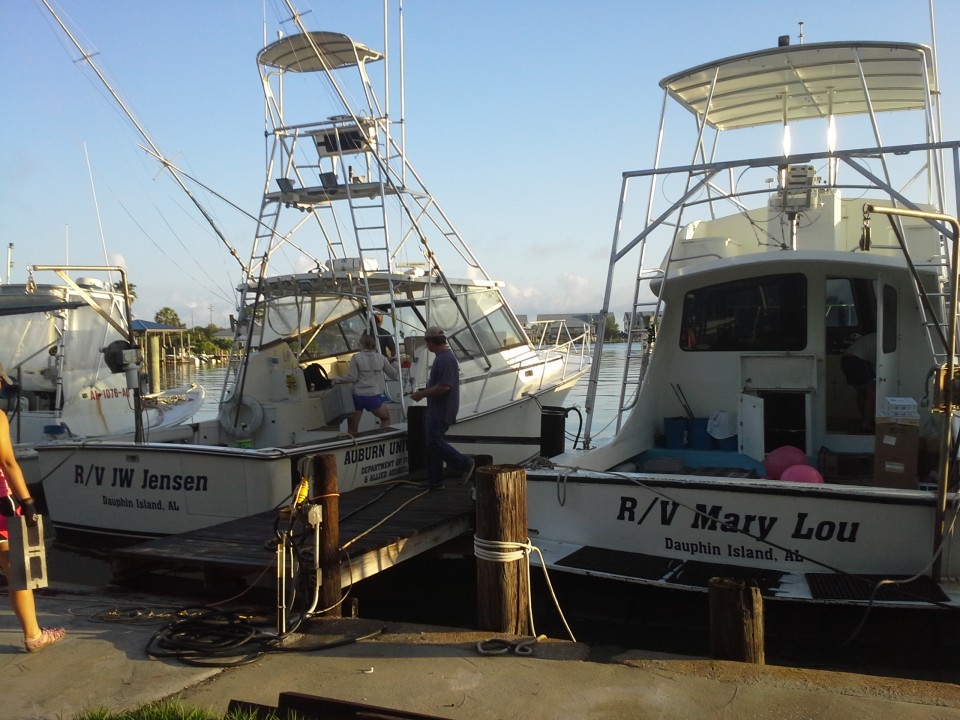 Auburn Marine Fish Lab
8300 State Hwy 104
Fairhope, AL 36532
(251) 990-4858