AU Shellfish Lab
Extension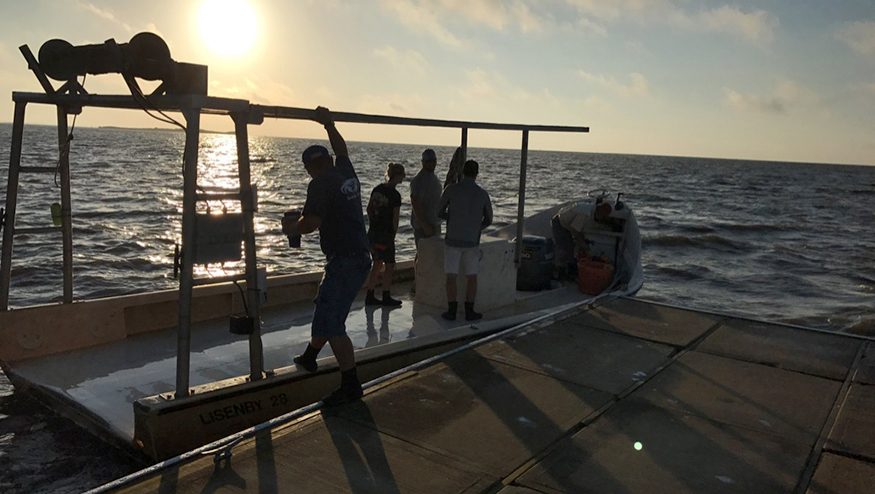 The Auburn University Shellfish Laboratory also serves as a base of operations in coastal Alabama for Extension and outreach efforts to commercial seafood stakeholders conducted by specialists and agents in the Alabama Cooperative Extension System. Typically, Extension and outreach efforts are focused on the needs of the oyster industry but include all aspects of commercial seafood production, distribution and marketing.
COMMERCIAL OYSTER AQUACULTURE TRAINING, ASSISTANCE & ADVICE
One of the centers of our outreach is ongoing training, assistance and advice to both potential and current oyster farmers. We offer a recurring course, Oyster Farming Fundamentals, to train potential oyster farmers, as well as guest speakers and periodic 'boot camps' to cover important topics in half day sessions. Our team includes Rusty Grice, the oyster aquaculture business specialist, and Becky Wasden, the oyster aquaculture education specialist, with Auburn University.
KNOW THY SEAFOOD
Consumers have lots of seafood options; what would lead them to choose American seafood? We strive to educate consumers and food servers about the sustainability and quality of local seafood by connecting consumers with harvesters, processors and chefs.
UNDERSTANDING MARINE INVASIONS
We work to help people know what's not native to our coast and how these species affect our native species. Our series includes:
Auburn University Shellfish Laboratory
150 Agassiz St
Dauphin Island, AL 36528
(251) 861-3018