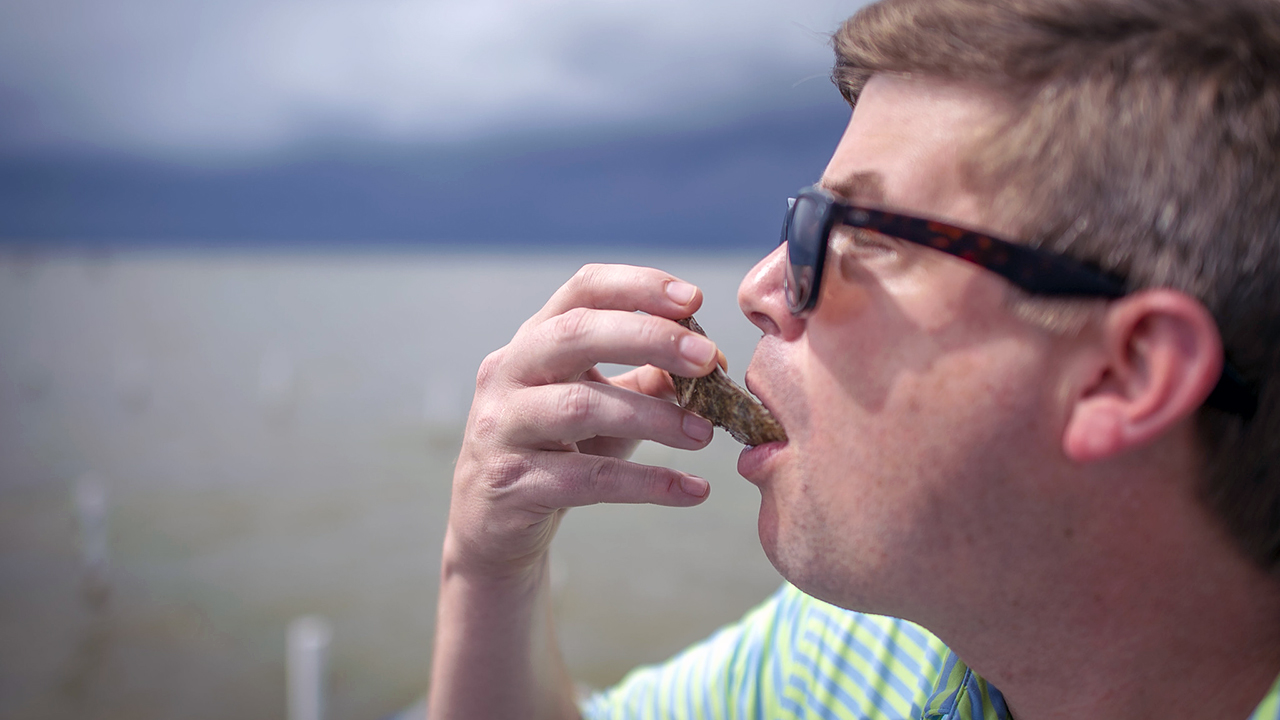 OYSTER AQUACULTURE: IMPROVING PRODUCTION, QUALITY & PROFITABILITY
In our work, we recognize the critical importance of basic production questions (stocking densities, tumbling frequency, etc.), but are moving to include measures of quality. In an increasingly competitive market, quality will become increasingly important and oyster farmers need to understand the factors that control it. And, ultimately, we seek to frame our research in terms of effects on profitability, rather than typical biological production measures, to maximize the utility to shellfish growers.
OYSTER AQUACULTURE: REDUCING RISK TO CONSUMERS
Oyster farmers raise oysters typically with the intent of customers consuming the oysters raw on the half shell. To ensure that farmers are taking measures to reduce the risk to these consumers, we study the ways in which oyster farmers can affect the risks associated with Vibrios and other pathogens.
OYSTER AQUACULTURE: ENVIRONMENTAL INTERACTIONS
We seek to add to the scientific knowledge about the interaction between oyster aquaculture and the environment, recognizing the potential impacts as well as the ecosystem services of oyster aquaculture. These include habitat value and nitrogen removal, as well as cultural values.
ASSESSMENT OF SPAT ON SHELL FOR PUBLIC STOCK ENHANCEMENT
Despite the perception that oyster fisheries are not larval-limited, there has been growing interest in the potential for spat on shell as an enhancement tool for public oyster fisheries. We are assessing the success of these efforts and evaluating return on investment.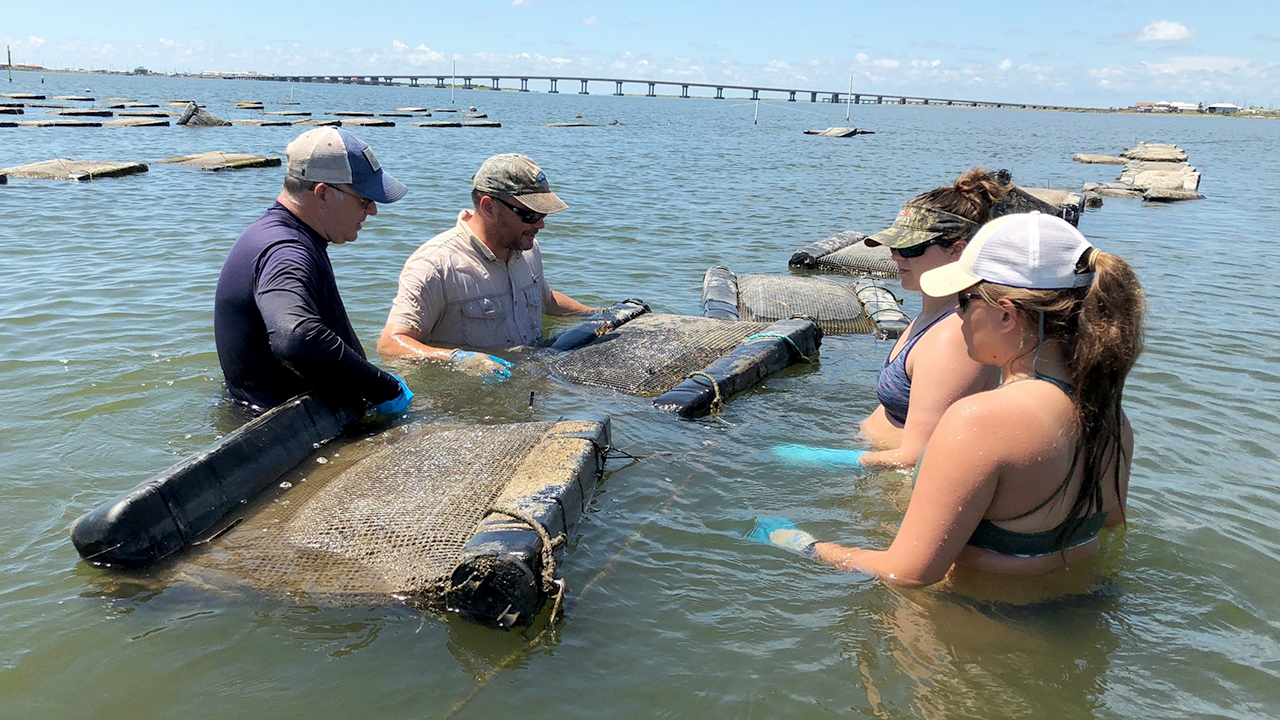 IMPROVING OYSTER RESTORATION EFFORTS
Our work has focused on two aspects of restoration. First, we are asking how oyster aquaculture can be used as a tool for restoration (e.g., spat on shell). Second, we are attempting to capture benefits of restoration including contribution of eggs to the ecosystem.
MANAGING AQUATIC & MARINE INVASIONS
Aquatic and marine invasions have occurred and will continue to occur. Our work attempts to identify cost-effective means to manage these non-indigenous species, such as destroying the egg cases of the Amazonian apple snail.
REPRODUCTIVE BIOLOGY & PHYSIOLOGY
Led by Dr. Ian Butts, AUSL conducts research into applied reproductive physiology to better understand and control gametogenesis, gamete physiology, fertilization, and embryonic development for species of commercial importance, and identify factors regulating these processes.
Current work focuses on sperm quality. Our objectives are to (i) test hypotheses which govern "optimal" conditions for spermswimming and fertility; (ii) quantify the relative importance of sperm traits, sperm competition, and gamete interactions in shaping fertilization dynamics and evolution of sexual characteristics; and (iii) develop cutting-edge techniques to cryopreserve genetic resources (create a "germplasm repository") for facilitating breeding efforts.