We are so glad that your student has decided to join us in the College of Agriculture (COA)
Auburn University and the COA is a supportive, collaborative, and creative environment. We know that you have had a big impact on your student's decision to come to Auburn.
College is a time of exploration and freedom for students. They are now young adults learning to navigate living on their own. They are juggling their academics, social lives, finances, and laundry. This can be daunting. You student needs your support now just as much as they did in high school. The type of support has just changed a bit.
Your student will learn grit, critical thinking, and problem-solving skills that they will need in their careers. They need to explore so they can define their passions. They will learn how to navigate challenges, stress, relationships, conflict, and (let's be hopeful) how to do laundry!
College is the perfect place for this because it comes with a built-in safety nets. There are faculty members to help them navigate their coursework, advisors to help them navigate the cultural and academic landscape to get the most out of their academic experience, and other mentors in many areas on campus that will impact your student's life.
Federal Educational Rights and Privacy Act (FERPA) transitions your student's records to their control. In high school, you likely had access to student's grades and to talk freely with their instructors. That changes in college. Their privacy is protected. That means that the College of Agriculture cannot talk with you about your student's grades, academic standing, academic advising records, disciplinary records, or other personal information about your student. We can't even brag about how well your student is doing or clue you in if your student is failing.
But we still want to be friends and we definitely know that we need your support in this time of transition. At the end of the day we both have the same goal: we want your student to successfully navigate their college experience, engage in unique opportunities, and graduate from Auburn University.
So how can you help?
Encourage your student. Refer them to their academic advisor, their professors, and campus resources that will help them thrive. Send them the occasional care package. Nudge them to get involved. Empower them to solve difficult challenges by taking advantage of all the resources Auburn has to offer. Inspire them to work hard and stay true to the Auburn creed. Support their changes – it means they are developing and learning more about who they are and will become.
Let's help them reach their full potential!
~ Amy Brock
Director of Academic Advising
How to Help Your Student Transition to College
The transition to college can be hard on the whole family. Students become homesick. Parents, guardians, siblings, and pets miss their student. It can be a tough adjustment, but you can all work together to make the experience easier. The transition for your student may be harder since they are leaving behind the familiar. You can help them transition by utilizing some of the tricks below:
Remind them to check their email and about important dates.
Expect some homesickness.
Allow them some freedom to explore, learn, fail, grow, and change.
Know that things can change. (Interests, majors, hair colors, style)
Encourage your student to see their advisor often.
Encourage your student to get to know their professors.
Encourage your student to visit campus resources (tutoring, SI, academic coaching).
Send care packages for holidays and special events when your student cannot come home.
Encourage your student to find solutions to problems on their own.
Encourage your student to be involved.
Advising Expectations
Learning Outcomes
Academic advising plays a key role in students' understanding of the college and university environment. In ongoing conversations with advisors, students will:
Remind them to check their email and about important dates.
Develop skills in locating and effectively using information and resources that facilitate a successful academic experience
Describe how academic work and experiences outside the classroom contribute to their overall career goals
Cultivate a habit of lifelong learning
Evaluate their own learning and be able to articulate areas of achievement and areas in which the student needs more growth/learning
Create a plan for graduation that includes high-impact out-of-the-classroom experiences
The College of Ag & FERPA
The College of Ag does not have a FERPA release form and will not release information to any one other than the student.
The Family Educational Rights and Privacy Act (FERPA) (20 U.S.C. § 1232g; 34 CFR Part 99) is a Federal law that protects the privacy of student education records.
FERPA gives parents certain rights with respect to their children's education records. These rights transfer to the student when he or she reaches the age of 18 or attends a school beyond the high school level. Students to whom the rights have transferred are "eligible students."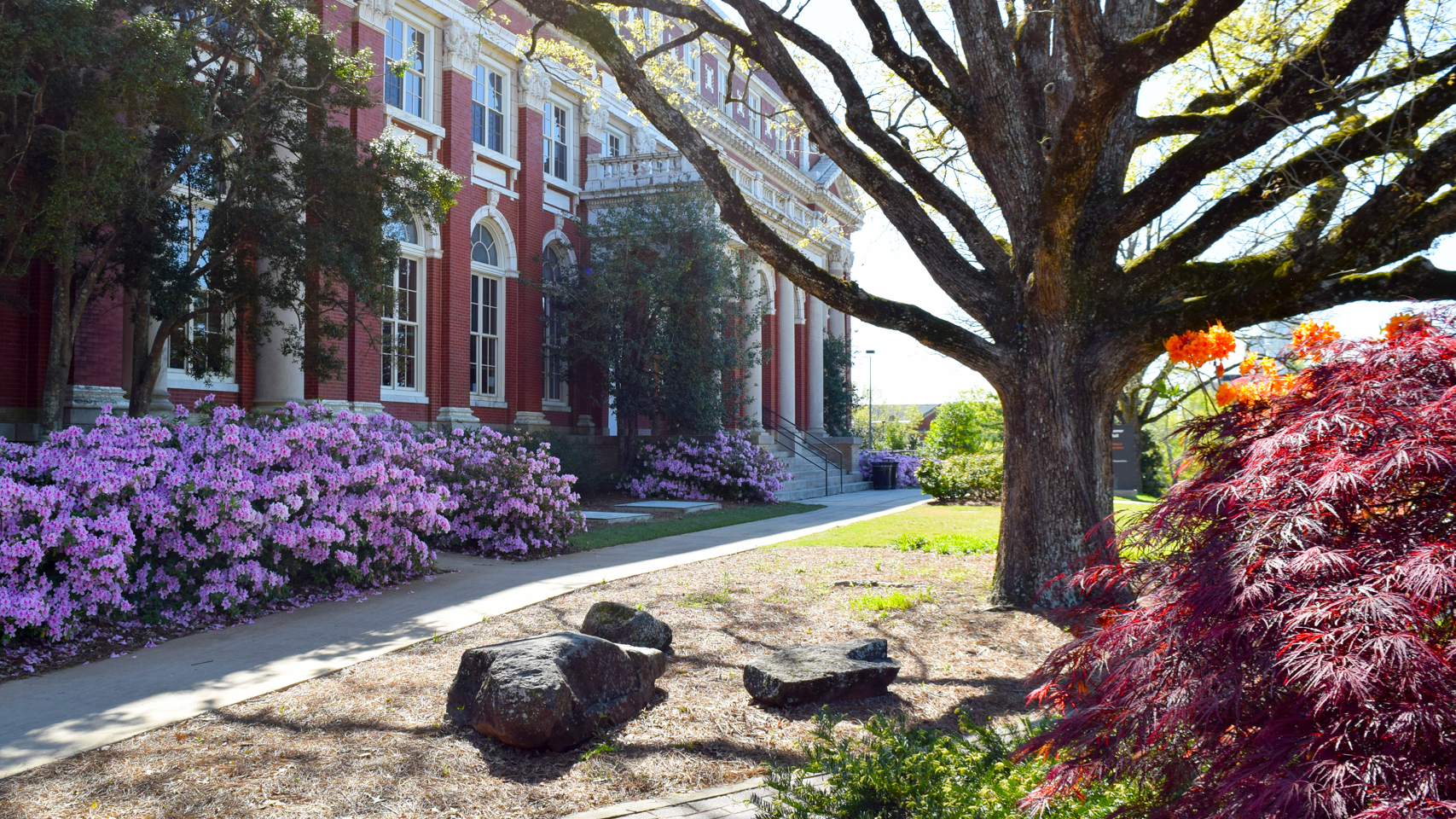 Visit Campus In-Person or Virtually!
Graduate Degrees & Programs
Financial Aid & Scholarships
Equity & Inclusion Resources